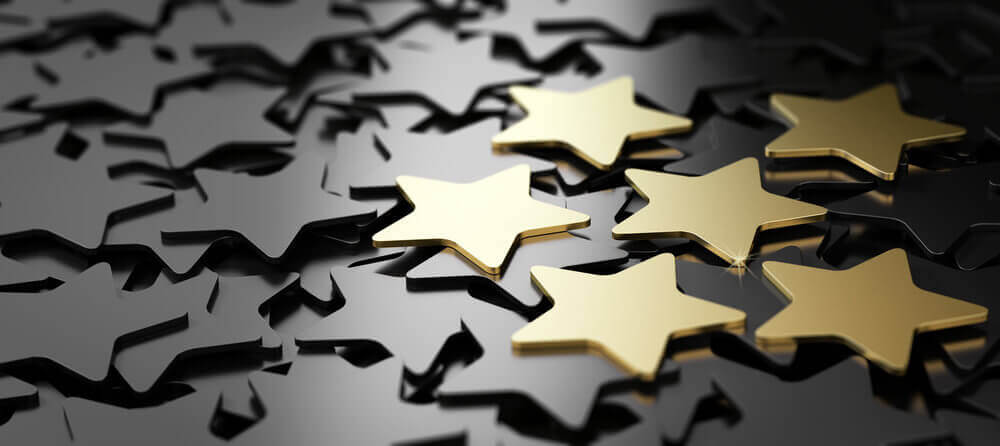 Testimonials
The Laurie Finkelstein Reader Real Estate has over 1,000+ reviews on Zillow, Facebook & Google. Visit our Zillow, Facebook, and Google pages or keep reading to see client testimonials and reviews below!
Jump to Zillow Reviews | Jump to Facebook Reviews | Jump to Google Reviews
---
ZILLOW REVIEWS & TESTIMONIALS

When purchasing our first home, my wife and I had a five-star experience with the Laurie Reader team. Brooke (our agent) and the rest of Laurie's knowledgeable and experienced staff made what can be a very hectic and stressful process go extremely smooth. A big thank you to Laurie and her team of All-Stars. You have new customers for life!

It was great working with our agent Rene Munoz. He did a great job working with us to help us narrow down what was actually important to us, and he did a great job in the negotiations that helped us secure the house at a price we felt was good. Rene Munoz is also very knowledgeable about the construction side of the industry, so he was able to point out key things to focus on during our walk-through of houses we visited and not get distracted. In addition to Rene Munoz, there is a huge team at Laurie Reader Agency that is focused on getting things done for their clients and creating a positive experience throughout the whole process. Bottom-line...I highly recommend anyone looking to buy or sell a property to contact them.

Great service from start to finish. I worked with Matt from the Laurie Reader group. The process was very efficient and transparent. Matt explained the whole home buying process to me and helped me find and purchase the house that I was looking for. The entire Laurie Reader group was professional, polite, and helpful. They also do a lot for the local community. Thank you, Matt and Laurie Reader!

We worked with Frank Vivicue. He is very knowledgeable and was always in constant communication with us. As first-time buyers, the whole team made the process so smooth and easy for us! We definitely recommend this team to anyone who is looking to purchase a home.

Laurie, it was a pleasure to work with you. There were never any questions that we have that you never answered. You responded to us promptly any day or time of the night. I work during the day and have limited access to my phone throughout the day, you made it a priority to speak to me at nights when others would be sleeping. We really appreciate that. I will highly recommend you to any first-time homebuyer because you are simply the best. We have used other realtors before and were not successful in finding a home, you made our reality come through and for that, we are truly grateful to you Laurie. We are extremely happy with the results and will be recommending our family and friends who want to purchase a home to contact Laurie, she is the greatest. Thank you again, Laurie.

The team was always helpful and on top of their game. Very pleased with the process. The closing was quick and easy. I would recommend this company to all my friends and family.

From start to finish Rene Muñoz was amazing with our buying process! We looked at a ton of homes and he was very patient with us until we found exactly what we were looking for! Would highly recommend!

The Laurie Reader team did a great job helping me sell my old property and get me into my new home. They are really driven by teamwork! Everyone was helpful and friendly.

Laurie Reader's team did an excellent job of helping me buy a home. Johanna reached out to me and explained the whole process and answered all my questions thoroughly. Also, Peggy was very helpful.

If you are selling or buying a home, you NEED Rene Munoz! He listed our house and in 3 days it was sold. Rene is a business professional and very knowledgeable.

As a first-time homebuyer, I didn't know where to begin, but when I contacted the Laurie Finkelstein Reader Real Estate, I was fortunate enough to meet Matt Kole. Matt explained the whole process in great detail.

Laurie Finkelstein Reader Real Estate was a great pleasure to work with. Especially my personal agent Davia. She made sure all avenues were covered from the initial consultation to my closing.

Wonderful to work with. Knew the area i wanted and found my dream home. No hassles whatsoever. Answered all my questions and stayed with me throughout the whole closing process. Even called after i moved!

Our experience with the Laurie Finkelstein Reader Real Estate was nothing short of awesome! We are so grateful to the Laurie Finkelstein Reader Real Estate for their guidance.
---
FACEBOOK REVIEWS & TESTIMONIALS

Great Experience! They did a wonderful job selling our house. They took lots of great pictures and helped us through our buyer falling through. I would recommend them to anyone.

They helped me out as a first-time home buyer, find a great property and obtain it at my target price. I recommend them.

This team is exceptional. I dealt with various people on the team during this process and everyone was amazing. I was referred to Matt Weiner on Laurie's team through a mutual friend. Matt helped me find a rental within 10 days of contacting him, and we began the process of moving everything into my rental, and then list my home.

The rental process was amazing, I primarily dealt with Jacob Engel. Matt and him worked together to make sure I found a great place that would allow me to feel comfortable making this move to sell my apartment. Jacob was able to find me a rental in just two visits, I explained what I was looking for, and he was able to find me exactly what I needed. I was very happy with his services because Jacob was able to deal with the property managers and negotiate any extra terms (parking spaces, waiver of fees, etc...) on my behalf. He brought up fees that I would have been completely unaware of, let alone negotiate, with any of these neighborhoods. He was also able to have my initial set-up fee waived, and I received an extra parking spot (valued at $50/p month) for my wife.

Overall I just have to say that I am 100% satisfied, I will be using Laurie, Matt, Jacob, and their entire team during my next purchase in the next few years

The Laurie Finkelstein Reader Real Estate helped us purchase our dream home! Matt Kole was our realtor and was very knowledgeable and worked relentlessly to find the perfect home and was a great help in our negotiations.
---
GOOGLE REVIEWS & TESTIMONIALS

My experience with the Laurie Reader agency was awesome! They sold my home and helped me purchase a new one. From the start, my agent Rene Munoz was spot on. His communication is great and his dedication is outstanding. Peggy Cruz, the closing manager, is the best. She helped in areas above and beyond and is a top-notch professional. I highly recommend this agency for anyone who is looking to buy or sell in South Florida.

Sold my home in 21 days for better than average price. The sales team was super available for calls or consultations. Arrangement of buyer appointments was done around my schedule and at the times I requested. Closing and move-out dates were arranged perfectly for my schedule.

They are very easy to work with. I was a first-time homebuyer and they made the process move along as smoothly as possible. Very knowledgeable and answered all questions in a timely manner. Would work with again.

We have had the best experience with Laurie Reader Realty. They were willing to stick with us until we found our HOME in Florida! Thank you so much.