Oneida Maltese
Real Estate Consultant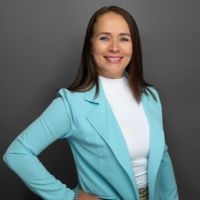 Colombian-born and raised, Oneida has resided in sunny Florida for the last 25 years. Having worked in the hospitality industry for 15 years, she took her passion for connecting with people to become a licensed massage therapist.
Her eagerness to help others led her to the world of real estate where she now serves as part of a team whose efforts continuously go towards helping families find their dream homes. 
 In her free time, she enjoys the outdoors with her family, running on the beach, and renovating her own home.