Ramon Jimenez-Paulino
Real Estate Consultant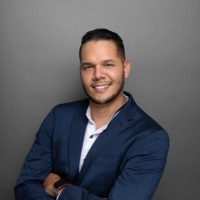 Ramon was born and raised on a beautiful island in the Caribbean, Dominican Republic moved to South Florida in 2014. He spent several years in the hospitality, and customer services industry working for major airline companies, so he perfectly knows what customer services means, and even when he is not working he treats everyone like he is offering a service.
In his free time he loves traveling and swimming, dancing, and playing baseball are part of his favorites hobbies. Also, he enjoys learning new languages being fluent in Spanish and English He is also working on improving his Portuguese and learning French.  
He is very outgoing, so he will be more than ready to create amazing connections!