Why Joining a Real Estate Team Gives New Agents an Advantage
Posted by Laurie Reader on Tuesday, December 6, 2022 at 10:00 AM
By Laurie Reader / December 6, 2022
Comment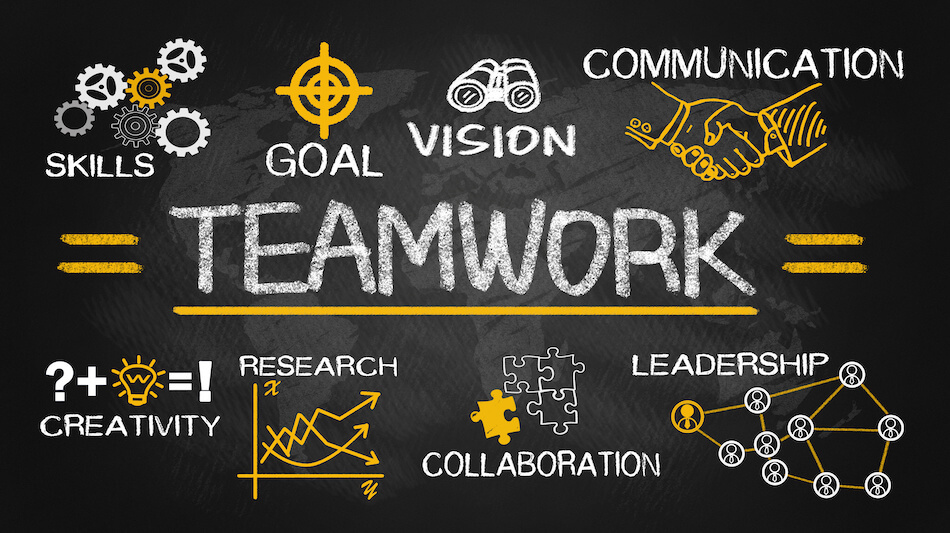 Working with a real estate team is a great way to build one's clientele and grow their reputation, especially for new agents who are just getting started. Once upon a time, the dog-eat-dog nature of the real estate industry dominated. Today, thankfully, it's quite common for real estate agents to work together.
In the spirit of teamwork, a lot can be accomplished when agents work with and not against one another. Collaboration splits up essential tasks among group members to make operations streamlined. Teams give new agents a chance to build professional relationships. Similarly, established agents can further propel their careers with the right support. Here are the best reasons why joining a real estate team offers agents a competitive advantage in the journey toward becoming a local real estate expert.
Looking for a new career? The Laurie Finkelstein Real Estate team can help you unlock your potential and jumpstart your new future in real estate!
Learn from Other Agents' Experience
After getting a Florida real estate license, new agents who work solo can succeed, but it increases the work and creates more stress. Getting started can be difficult, but with experienced agents on the team to bounce ideas off of, share leads, expand marketing, or ask questions, fresh agents can transform into seasoned agents more quickly. Teams are often comprised of agents with varying levels of experience and knowledge; this is a great way to gain a competitive advantage over other newcomers in the local housing market.
Essentially, new agents can learn the tricks of the trade from others while narrowing down the niches they want to specialize in because they'll get a terrific level of exposure to different areas of real estate. In this respect, collaboration goes a long way to help new agents become knowledgeable and experienced more quickly.
Grow a Professional Network
Working with a team broadens a new agent's professional network since brokerages are essentially small networks in and of themselves. New agents can connect with their immediate colleagues and be more likely to be introduced to outside agents, property managers, marketing specialists, mortgage brokers, investors, trade specialists, and other types of professionals. The more people a new agent knows and develops positive relationships with, the more likely they are to get referrals.
Enjoy a Healthier Work-Life Balance
Any experienced real estate agent knows that to make money, they must put in the time. The problem is no one has the superhuman skills to be available to clients 24/7. Yet, no agent wants to miss client calls, emails, and other essential contacts, be they leads or details needing attention mid-transaction. As a result, trying to be available around the clock makes it easy to become overworked and burned out. A poor work-life balance left unattended will always have a detrimental effect in the long run.
On the other hand, working with a team can free up more hours to spend with loved ones, rest, enjoy hobbies, or do anything else that helps recharge. Agents on the same team can cover for one another to make it easier not to have to be at every transaction or to take every call while maintaining a high level of customer service. For instance, a client who wants to see a house at 7:00 p.m. can get the help of a teammate who specializes in showings while the other teammates relax at home.
Teams Remove the "Do It All" Mentality
One of the biggest challenges of being a real estate agent is the varied and endless tasks that come with the career. Solo agents must do all the hustle, the prospecting, the marketing, the showings, and every other task involved with a sale. This means the established agent can't divvy up tasks, and the new agent must gain proficiency in all areas of real estate right away to succeed.
Meanwhile, being on a team lessens the load. Agents can share responsibilities with a listing to get a slice of the commissions. This allows a new agent to pick a task, such as showing houses or prospecting, giving them a clear, simplified task list.
Strengthen Marketing Power
A significant benefit of working in teams is that agents can enjoy collaborative marketing efforts. It's hard to break into a market as a newbie, but when combined marketing efforts are used, it becomes easier to become a familiar face through the following initiatives.
Social media
Door-to-door sales
Pamphlets and promotional materials
Trade shows and community events
Website agent listing (brokerages are more likely to be found online than new solo websites)
Email blasts
Blog posts
These are just a few marketing initiatives new agents can enjoy when they join a real estate team. Best of all, since they are collaborative, agents aren't struggling to juggle marketing and promotional efforts as they learn the trade.
Teams Save Time
Well-established real estate teams are the best for novice agents since many time-consuming tasks like farming neighborhoods are already done. Other agents have brought in the clients, and there may also be an in-house real estate assistant to take care of more time-consuming tasks like finding comps, scheduling showings, or making cold calls. This frees agents to work on their assigned roles without feeling stretched thin.
Teams Help Build Targeted Experience
When agents join a real estate team, they come into a group that usually has a fair amount of activity already cooking. Active listings, pending sales, and a list of leads mean that everyone on the team has something to do. Teams can work faster when they assign different agents to specific roles, which allows agents to sharpen their skills one by one. Different roles on a real estate team can include:
Listing Agent
Buyers Agent
Showing Agent
Lead Generation/Outreach
Marketing
As a team grows, office assistants may be hired to take care of more time-consuming tasks like customer care and clerical office tasks. New agents can gain experience doing some of the general office work required, such as creating listing descriptions or a real estate market analysis. Building these skills will grow a new agent's abilities and confidence, increasing the likelihood of talent retention.
For an established agent, joining a team can mean more time to dedicate to one's strengths, such as networking and showing homes. The ability to assign time-consuming tasks to other team members can translate to more sales.
Teams Increase Individual Pay
Real estate agents live on commissions, which can mean feast or famine in different real estate markets and seasons. This can be rough on new agents that don't have a lot of financial back-ups. However, joining a team allows an agent to capitalize on an established team's momentum and get a slice of the commissions. Agents working on a team may also enjoy favorable tax rules for real estate professionals.
New Agents Grow Faster With the Right Team
While there is a high level of competition in the housing market, there are numerous advantages to joining a real estate team. New agents should strongly consider joining a brokerage as they get their feet wet to help them get a good head-start and learn from the habits of successful real estate agents.
If you're looking for the opportunity to earn unlimited income and the ability to help families get the most out of their property sale or find their dream home, a career in real estate might be the perfect fit for you.
Join the Laurie Reader Team Today!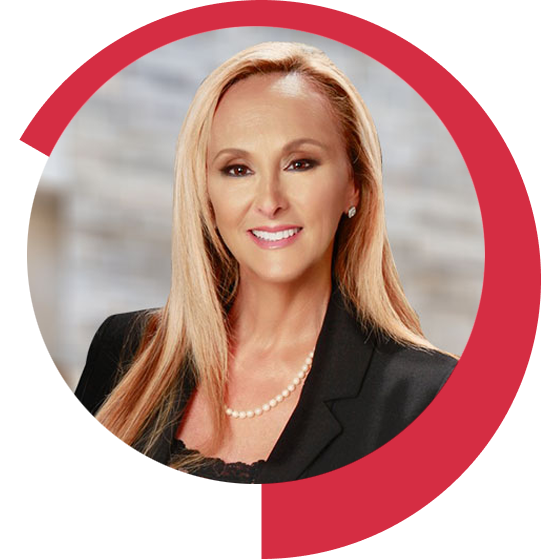 Interested in a Career in Real Estate?
Let Us Help You With These Great Resources