6 Best Neighborhoods in Miami: Where to Live in Miami
Posted by Laurie Reader on Thursday, September 22, 2022 at 10:31 AM
By Laurie Reader / September 22, 2022
Comment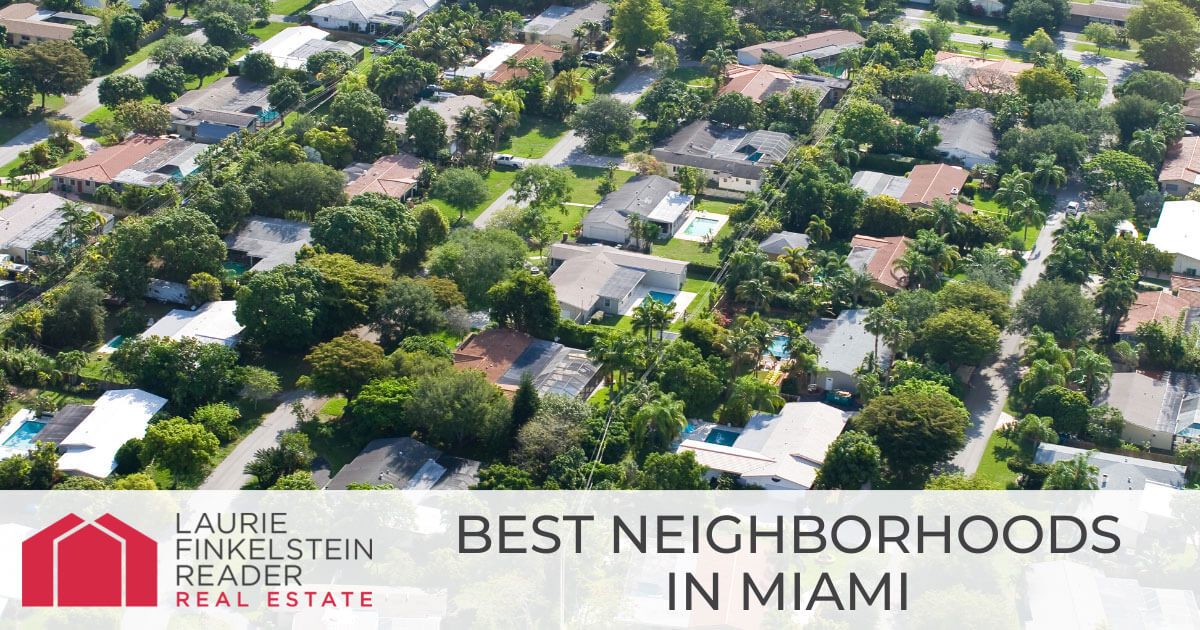 The city of Miami is one of the most distinctive, unique, and vibrant cities not just in the state of Florida but perhaps the entire United States. Home to an exciting party scene and a growing economy, Miami has attracted thousands of new residents in recent years. This sprawling city has many neighborhoods, each offering unique amenities and character.
However, it can be challenging for those moving to Miami to decide exactly where to put down roots in this city. Let's explore eight of Miami's best neighborhoods to help homebuyers in their search for the perfect place to call home.
Downtown Miami/Brickell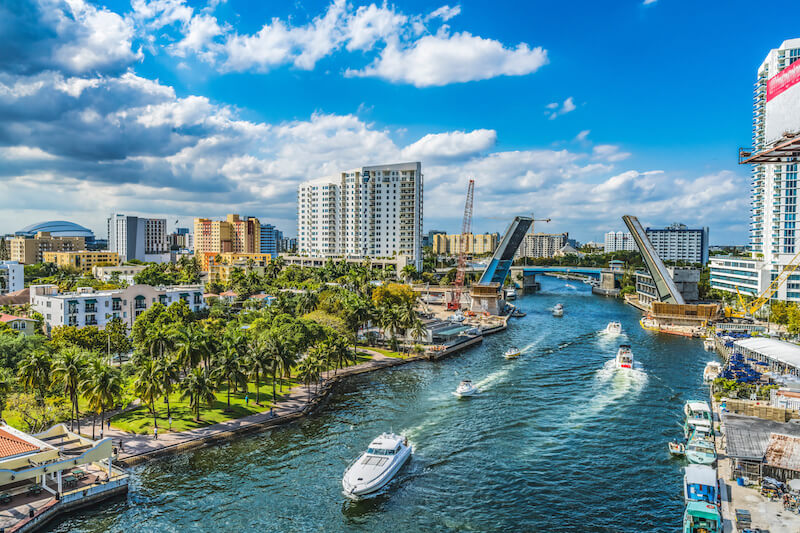 For those looking to live right in the center of it all, there are few better neighborhoods than downtown Miami and Brickell, two adjacent communities on the shores of Biscayne Bay. The rapidly developing area is home to Miami's tallest buildings, densest development, financial district, and largest companies.
The area has seen a significant boom in local restaurants, bars, shops, and more, all drawing tons of new residents. These additions include the city's tallest rooftop bar, Sugar, which serves delicious cocktails 40 floors up in the EAST hotel, and the Brickell City Centre, offering luxury shopping and entertainment options, among many others.
Downtown and Brickell's density means the entirety of the area's housing consists of apartments, condos, and other multifamily units. Most are in mid- to high-rise towers with various amenities, including luxury conveniences. Units often have one to three bedrooms and a similar number of bathrooms spread across as little as 700 square feet and up to 3,000 square feet. There's also a wide range in prices, starting around $300,000 but frequently reaching $2 million or more for the most luxurious homes.
Downtown Miami/Brickell Amenities
Close to major employment centers/business district
Metromover elevated train station
Miami River Walk
Bayfront Park
Simpson Park
Coconut Grove
The lush Coconut Grove neighborhood lies along the shores of Biscayne Bay just south of downtown. Billing itself as "Miami's original neighborhood," it's been inhabited since the early 1800s and officially became part of Miami in 1925.
Coconut Grove features a string of waterfront parks along with historic attractions like Vizcaya Museum and Gardens and The Kampong National Tropical Botanical Garden, helping make it one of the greenest communities in the city. The neighborhood is also a major center for shopping, dining, and nightlife, drawing everyone from tourists to longtime locals. Many businesses are located around the busy intersection of Main Highway, Grand Avenue, and McFarlane Road and include favorites like Greenstreet Cafe and Sandbar Sports Grill.
Housing in Coconut Grove is a relatively even mix of condos and single-family homes, providing options for many needs and budgets. Properties usually start in the $200,000s for modestly sized one- and two-bedroom condo units, while single-family dwellings begin just under $1 million. However, buyers often find luxury condos and single-family homes well into the low single-digit millions, offering features like pools, bay views, and more.
Coconut Grove Amenities
Numerous parks and natural spaces
Extensive shopping and dining
Convenient to downtown Miami
Dinner Key Marina
HCA Florida Mercy Hospital
Wynwood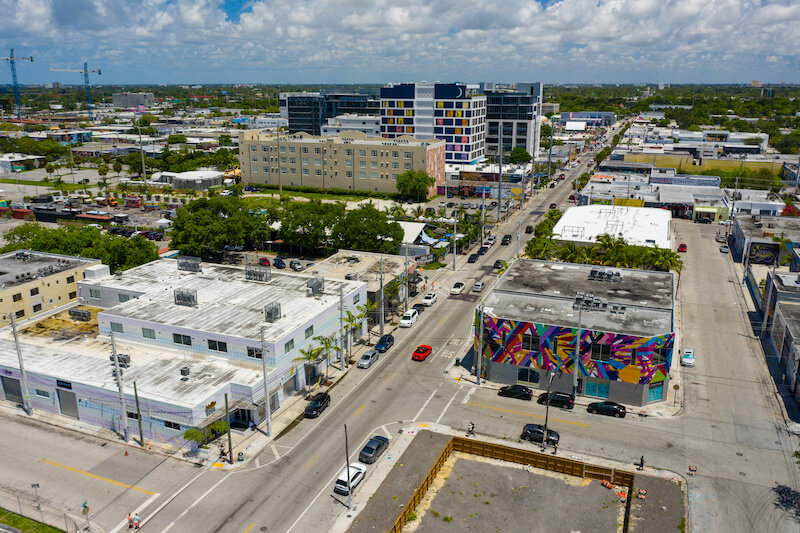 Those who love art or have a creative streak may find the home of their dreams in the Wynwood community, one of Miami's top art districts. Tucked just southeast of the Interstate 95/Interstate 195 interchange, this one-time commercial district has been reborn in recent decades through the presence of art studios and galleries, breweries and cocktail bars, and a huge building boom.
One of the area's most notable attractions is The Wynwood Walls, home to a series of large, striking murals from local and world-famous artists. Afterward, residents can grab a drink at Wynwood Brewing Company, which calls itself the city's first craft beer producer. The northern part of Wynwood is also home to the public Roberto Clemente Park, which hosts a community center, sports fields, and a playground.
Another denser area of Miami, would-be homebuyers will find primarily condos and other multifamily properties within Wynwood's borders. Studios and one-bedrooms can start at less than half a million, with most of the area's larger properties selling from the $600,000s to the $800,000s. The few remaining single-family homes nearby typically sell for $1 million or more.
Wynwood Amenities
Extensive public art and art events
Thriving local beer/alcohol scene
Roberto Clemente Park
Convenient to Interstates 95 and 195
Edgewater
Edgewater is a compact neighborhood between downtown, Wynwood, and Biscayne Bay, offering some of the best elements of these nearby communities. Its central location is among the biggest draws, putting a nearly unlimited selection of attractions, restaurants, nightlife, parks, and more at residents' fingertips, whether they prefer to walk, bike, drive, or take the free Miami trolley service.
Within the Edgewater neighborhood, residents can enjoy fine dining like Amara at Paraiso or a peaceful evening stroll along the bay at Margaret Pace Park. Various daily conveniences are along Biscayne Boulevard/US Highway 1, the community's main thoroughfare.
Mid- and high-rise apartment and condo towers provide the entirety of Edgewater's housing, many offering incredible views of the city and bay. While some date back several decades, the area saw a noteworthy building boom in the last 10 years. Buyers usually find one-bedroom units of less than 1,000 square feet of living space for under $500,000. The majority sell from half a million to $1 million, with a smaller but significant portion of luxury units reaching well over $2 million.
Edgewater Amenities
Bayfront homes and bay views
Very walkable community
Miami trolley access
Adjacent to downtown, convenient to Miami Beach
Margaret Pace Park
Upper East Side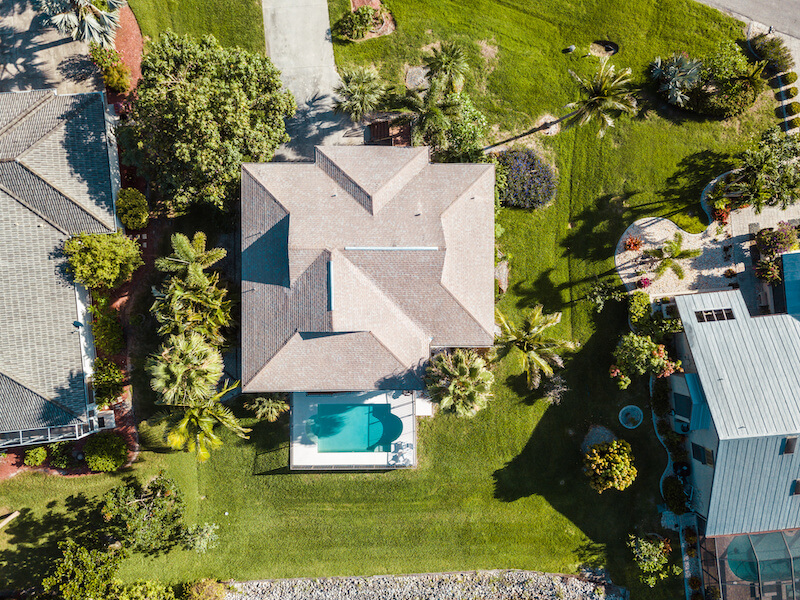 The Upper East Side community is a moderately sized neighborhood between Biscayne Boulevard and Biscayne Bay north of Interstate 195. It's the center of the Miami Modern (MiMo) Historic District and has an architectural style combining sleek, modernist buildings with the unique style and flair South Florida is known for.
Biscayne Boulevard offers many of the area's top amenities, including restaurants like Moshi Moshi MiMo and Blue Collar. Additionally, residents can relax and enjoy the green spaces and bay views from Morningside Park, which also offers a boat ramp for bay access.
Homes on the Upper East Side are a mix of low-, mid-, and high-rise condos and many luxury properties. Interested buyers can find small units for as low as the upper $100,000s, with the majority selling for under $700,000. These typically range in size from one to two bedrooms, with 600-1,200 square feet of living space. Single-family homes often list for $1 million or more and frequently as much as $5 million, especially in the area's most private subdivisions.
Upper East Side Amenities
Bayfront homes and views
Miami Modern Historic District
Numerous restaurants and bars along Biscayne Boulevard
Easy access to downtown/Miami Beach
Little Havana
The eclectic Little Havana neighborhood, located in the heart of Miami, offers residents genuine South Florida living in a vibrant community that's the unofficial artistic and cultural center of the region.
Little Havana residents enjoy all the amenities of Miami—including its beautiful beaches and vibrant nightlife—but the neighborhood's arts and culture are where it really stands out. The annual Calle Ocho Music Festival, centered around Calle Ocho, attracts more than one million visitors every year; the street features murals that display the history and culture of Little Havana and its residents.
Little Havana has something for everyone, and that goes for the area's housing market, too. From luxury homes to quaint, brightly colored bungalows to amenity-rich condo complexes, Little Havana has it all covered. Studio and one-bedroom condos in Little Havana list from the mid-$100s and while most listings top out in the $800s, exceptional units can list for over $1 million. Homes for sale in Little Havana list from $300,000 and tend to be ranch-style with small fenced-in yards and at least two bedrooms. Luxury homes in Little Havana list from $1 million and feature Mediterranean or Modern architecture and resort-quality amenities.
Little Havana Amenities
LoanDepot Park
Sewell Park
Fern Isle Park
Calle Ocho Walk of Fame
South Florida Living Awaits for Miami Homebuyers
With the warm weather, beautiful beaches, incredible culture, and fantastic homes, it's easy to see what draws new residents to Miami, Florida. From the downtown core to quieter outlying suburbs, each neighborhood offers an incredible lifestyle for would-be homeowners. Future residents can rest assured that any of these, and many more Miami neighborhoods, will be top choices to put down roots in the Sunshine State.