When Are the Best Times to Sell a House in Florida?
Posted by Laurie Reader on Wednesday, June 22, 2022 at 10:16 AM
By Laurie Reader / June 22, 2022
Comment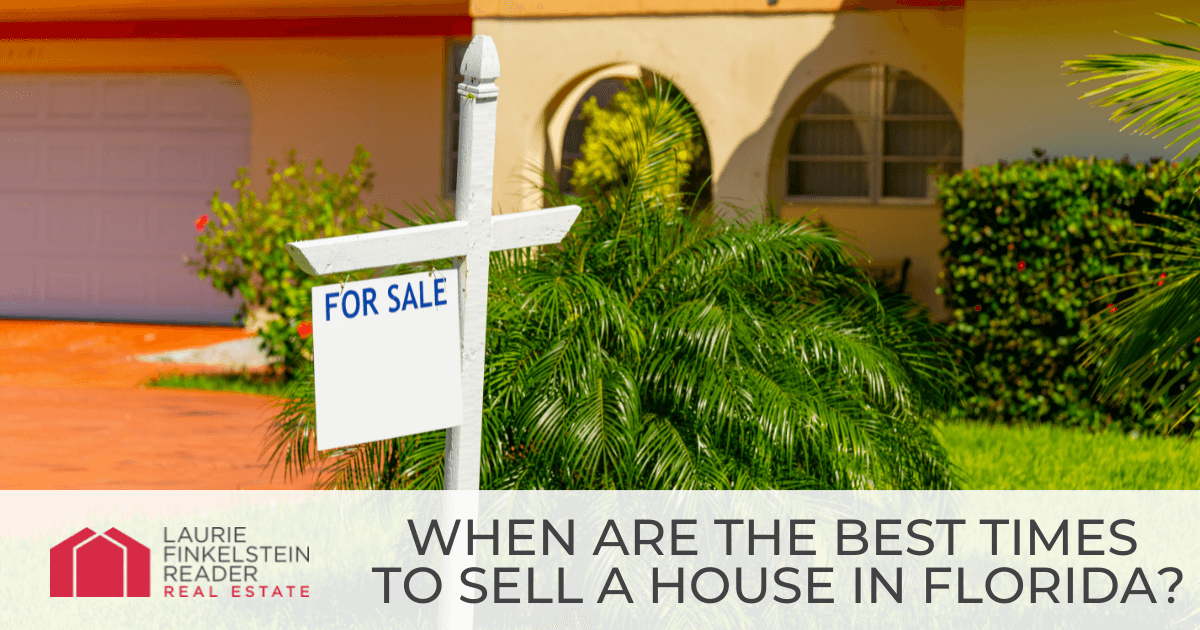 There are better times during the year for owners to sell their Florida homes. At some points during the year, sellers can receive a better premium price for their homes. At other times, they are likely to sell their home faster. Depending on a seller's goals, timing can significantly impact the home-selling experience. Read on for a closer look at the best times to sell a home in Florida, based on price and speed of sale.
Anxious about the home-selling process? Take advantage of our SELL NOW, MOVE LATER program to get into your next dream home without the stress!
Why It's So Important to Sell a Home at the Right Time
While there can be a lot of real estate volume at any given time, sales tend to happen on a cyclical basis. Selling at the right time of year can net the owner thousands of dollars over the median national price. The challenge is that sellers sometimes get caught in a contingency purchase situation, meaning that the lender won't release the funds to purchase a new home until after they've sold their existing home.
One way to navigate this situation is through a Sell Now, Move Later program, which allows sellers to:
Get the cash from an existing home sale
Stay in the home for months after closing while they search for their next home
Use the money from their home sale to increase their purchasing power on their next home
Using a Sell Now, Move Later program also allows the seller to time the sale of their house, coinciding with the best times of year in Florida. Therefore, it makes good investment sense to maximize the sale price of a home before moving.
When Are Home Values in Florida Highest?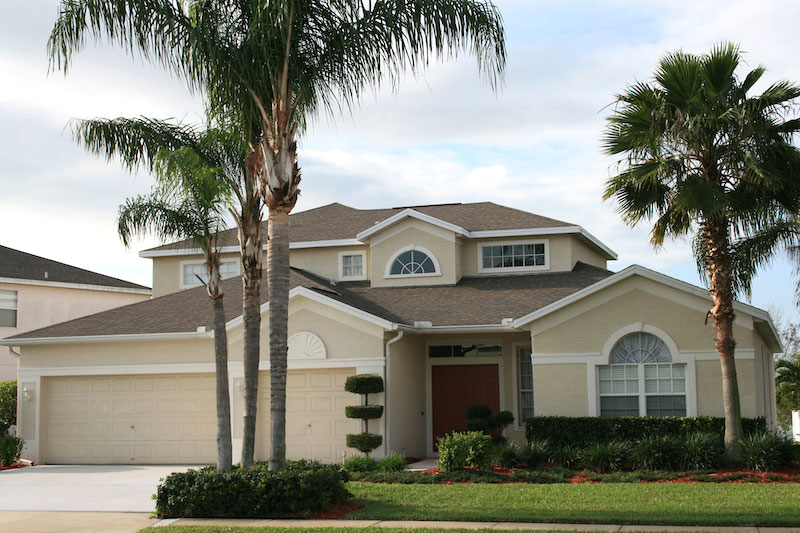 Nationally, the best time of year to sell a home tends to be between mid-March and late June. There are variations in some places, but that general guideline works for most parts of the country.
However, Florida is different. Florida has excellent weather, moderate-to-warm temperatures year-round, and sees a seasonal rush in late fall and early winter. December typically outpaces all other months as Florida's best-selling month. Listing in November means a home will spend the fewest days on the market (DOM) before selling.
While the national average for days on the market is 55 days, Florida homes for sale in November tend to list for 51 days. November home sales also draw slightly higher prices than the national averages. In November of 2021, sold houses netted $2,667 more than the national average.
Regarding the overall price, December is the best month to sell in Florida. The typical home sells in December for $8,667 above the national average. Part of the reason behind the higher prices in December and faster-selling speed in November is that off-season buyers are usually more qualified and serious.
This pattern is subject to change in the future. The best way to determine when to sell (if time is not an option) is to discuss it with a trusted real estate agent. Again, if a seller has the convenience of waiting, a Sell Now, Move Later program can be the most beneficial option. Selling during a slower month or during a time when prices are not at their peak all comes down to the seller's preference and timing.
Different Buyers Buy at Different Times
Different buyers will purchase different types of homes at varying times of the year. This fact makes it essential to remember that the type of home sold can impact the price and when to sell it.
For example, buyers with larger households will typically want to buy a single-family home when moving to Florida. These buyers are more likely to purchase a home in the spring, so they can move in June or July after school gets out for the year if they have children.
On the other hand, sellers should remember where winter buyers are coming from. They're likely to be leaving a couple of feet of snow every winter and temperatures in the teens. That beachfront condo or townhome in Florida looks much more attractive to these buyers in November and December, whether they are making a permanent move or planning to be winter snowbirds.
Those making a job transfer often do so in the last quarter of the year, so they can be more eager to make a home purchase. They have to find a home on a set timetable because the new job starts in the new year.
It's essential to keep the needs of all of these different buyers in mind when selling a home in Florida.
Get the Advice of Local Experts
A real estate agent in the local market will provide the best professional expertise when selling or buying a home. They know the local geography and what comparable homes are selling for at various times of the year or when market changes are happening. When selling a home quickly and for the best price is a priority—and it often is—a local expert can help garner thousands of additional dollars for the sale.
Agents can advise sellers on how to sell their homes more quickly. A real estate agent is there to be an objective professional who will help sellers get the best deal possible on their Florida homes.
Selling a Home in Florida Is Different from Other Markets
The climate, job market, and favorable tax incentives make Florida a desirable destination for anyone considering a move. For anyone planning to sell their Florida home, this presents a great opportunity if done right. Consider all of these factors and enlist local help to get the best price at the right time of year.
Sell
Now,


Move

Later,
with
Laurie Finkelstein Reader
Selling your home? The SELL NOW, MOVE LATER program eliminates the stress of selling and buying, maximizes the chance of getting a great price for your home, and gives you more time to move.
Click to Sell Now!