Waterfront Luxury Homes: 4 Ways to Get the Best Bang For Your Buck
Posted by Laurie Reader on Wednesday, June 15, 2022 at 11:51 AM
By Laurie Reader / June 15, 2022
Comment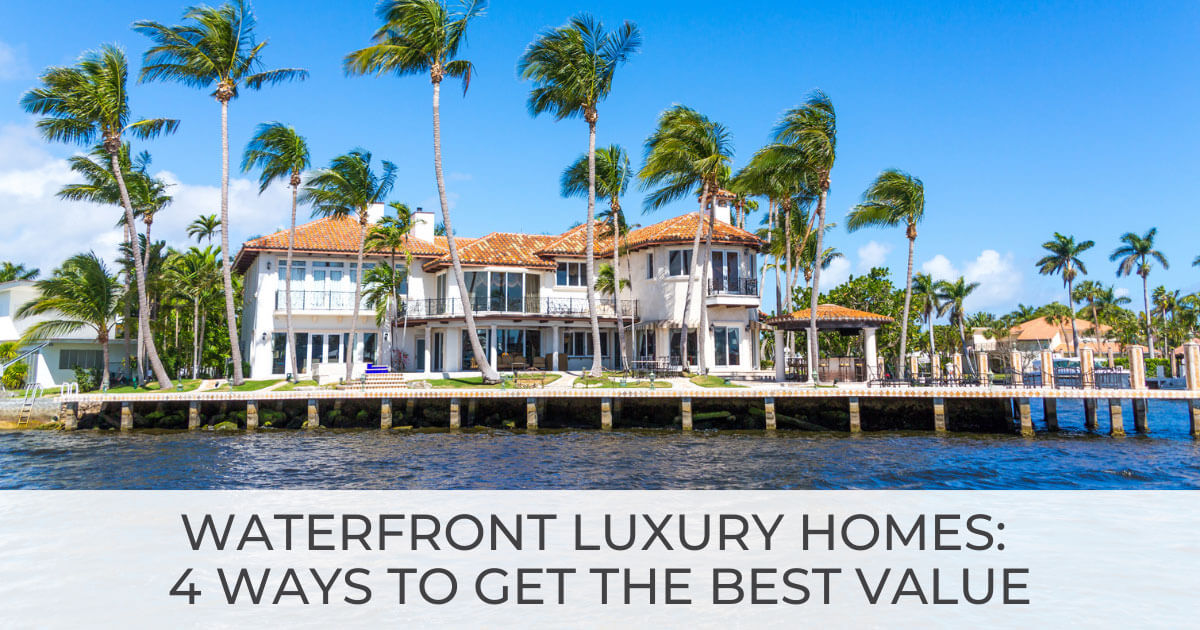 Many home buyers are naturally drawn to a waterfront lifestyle — and it's easy to see why. Those living in a luxury waterfront home enjoy a vacation vibe every day. Whether enjoying water activities during summer or walking along a serene coastline in winter, there's much to be said about buying a waterfront home.
Another benefit of owning luxury waterfront property is that these homes hold their value and consistently sell higher than their landlocked counterparts. However, consider the following factors before putting your signature on the dotted line to get the most for your money when buying a luxury waterfront home.
Make Sure You Can See Those Ocean Views
Buying waterfront property is appealing for many reasons. However, before investing, buyers need to know what they're purchasing. Some homes advertise as waterfront—and they technically are—except the views are obstructed. If the house is perfect, the location is ideal, and everything else aligns, home seekers can explore the idea of making changes to the property to open up those breathtaking views.
Take down trees or brush that block the water
Build an open space adjacent to the home that offers a different view
Replace smaller windows with larger ones
Research if obstructions violate code—if so, there may be recourse to remove them
One of the most significant selling points of a luxury waterfront home is having open views and easy access to the water. Before investing in a home, buyers should ensure it has the expected views.
Find a Community With Extra Perks You Love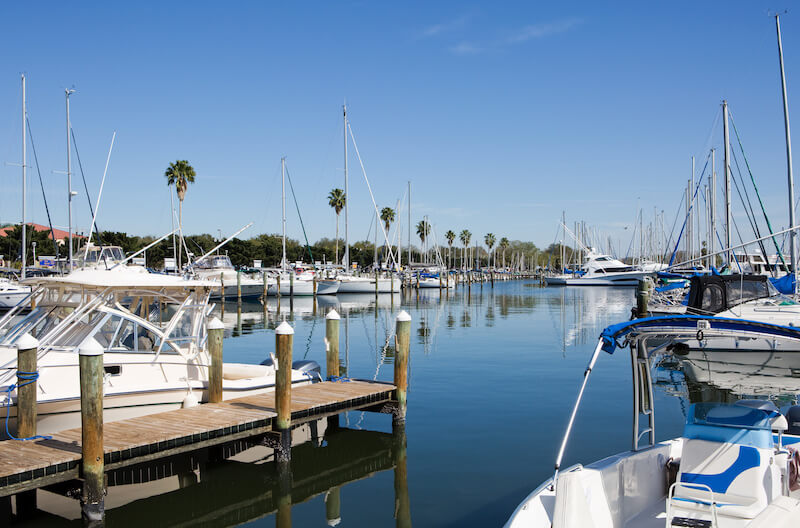 A great perk of the luxury waterfront lifestyle is the tranquility it provides, along with community amenities. Waterfront communities—ocean, lake, and rivers—usually offer other desirable perks.
Water recreation is likely to be a primary amenity, including community-only marinas, boat ramps, fishing, swimming, diving, paddleboarding, water-skiing, kayaking, and much more. Others may offer community-oriented activities, such as a clubhouse, spa, and special interest groups, to name a few. Other complementary activities that blend nicely with the backdrop include golf, tennis, walking paths, and other enjoyable things to do.
Imagine partaking in any of these activities while having the senses heightened by water views and scents. Alternatively, having accessible areas with water views to soak up the sun or simply curling up with a good book on a lounging chair can offer an unbeatable feeling.
Homebuyers who dream of a waterfront lifestyle can find the right luxury home by researching locations and speaking with an experienced local real estate agent to identify properties aligning with their waterfront vision.
Check Your Deed for Beach Access Rights
A significantly vital factor to investigate is the home's deed to determine any beach access rights. In some cases, while the waterfront is within reach, the legal right to easily access the beach may not be present because it belongs to a neighbor.
Deeded access protects a homeowner's ability to use the waterfront and can include landscaping, land enhancements (e.g., docks or other additions), and security features. However, these and other modifications may be limited due to community resources, such as utilities or drainage. Additionally, other homes or area residents may have the right to access the beach through the property's land through an established easement.
Buyers should understand any permitted access so there are no misunderstandings if they suddenly see other people walking through or pulling a boat onto the property. In some cases, easements permitting other people to access the property could impact the home's value, depending upon the circumstances and location.
Waterfront property doesn't always align with water usage rights. In other words, don't assume that you have exclusive ownership and can do anything you like with the water that touches your property. There might also be permanent easements in place so that nearby property owners have the right to access the beach too. Before investing in a waterfront property, all buyers considering a waterfront home should ensure they learn about any water rights associated with the house. Buyers should carefully read the home's deed to make a well-educated decision when choosing a waterfront property. An experienced real estate agent who works with waterfront properties is also a great resource to ask for any details needing clarification.
Build a Private Dock or Boat Slip
Another way to get the most bang for the buck is to build a private dock or boat slip if it isn't there. These waterfront features are so desirable that they're considered essential for the waterfront lifestyle and raise the value of a property. Floating docks and stationary docks are potential add-ons when designing a waterfront home's outdoor area. Many people choose floating docks due to their low maintenance, flexibility, scalability, ease of installation, and ability to move with the water levels. Stationary docks stay put and don't move with water levels, which means they could be challenging to use during cyclic times in areas where water levels frequently drop and rise.
Boat slips aren't too different from docks, as both provide a place to store or launch a boat. However, a slip is more like a parking spot for a single boat—enclosed on three sides and protecting the boat from the elements, although there is only one way in and out.
Ready to Start Living the Waterfront Dream?
Buying a luxury waterfront home is a dream for many. With the recreational opportunities, gorgeous views, the feeling of always being on vacation, and an active lifestyle, most people never regret purchasing a waterfront home. Even if homeowners reach a point when they're ready to sell, they'll likely see a fast sale and good return on investment. Adding a few additions during the time spent in the home will increase the quality of life and its overall value.