Should You Buy or Rent? What to Know About Condo Ownership vs Renting
Posted by Laurie Reader on Wednesday, November 23, 2022 at 8:53 AM
By Laurie Reader / November 23, 2022
Comment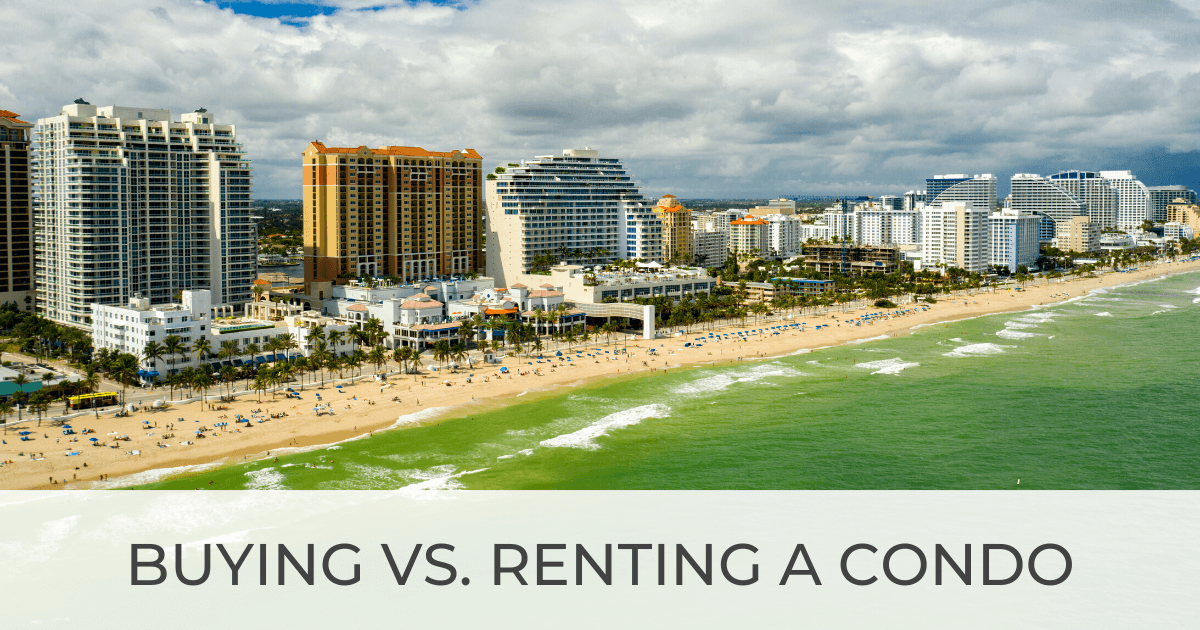 Those who like to have access to an array of amenities such as a pool, fitness center, sporting courts, and other recreation areas without dealing with the added expense of maintenance tend to prefer the condo lifestyle. In most communities, individual condos are owned and may be owner or tenant-occupied.
With condominiums, much of the exterior maintenance and upkeep of the community facilities and structures are the responsibility of a condo owner's association (COA) or a property management company that charges owners or tenants a monthly fee. Overall, many find this convenient, as it saves time and money for both parties compared to living in a single-family home.
Owners typically assume responsibility for major repairs, and tenants are held accountable for maintaining the interiors. So, which choice is best? Read on to explore the main things to consider before deciding whether renting or buying a condo best suits home seekers' needs.
The Cost of Renting vs. Owning
Many wonder about the difference in the cost of ownership compared to the rental cost. In the realm of condos, they are generally more affordable to both buy or rent, making them a viable choice for most seeking a place to call home. Investors and tenants will know how much they need to pay monthly. A primary factor in determining these amounts is deciding which party will cover any COA fees and utilities when the agreement is a short-term lease.
Owners can save substantially on major exterior expenses like painting, pressure washing, siding replacements, and more, making a condo a solid investment. Renters, in turn, enjoy the same perks, along with amenities, making a condo rental an affordable option while escaping the woes of lawn work, tree trimming, and other incidents that living in a traditional home might require. Overall, both options are likely to fall in the same price range in general.
Owners may be able to take advantage of mortgage and interest tax deductions if they meet the qualifications of the home being their primary residence. Depending on the specific structure of the home mortgage, owners who rent an investment condo long-term may disqualify for mortgage tax deductions from the Internal Revenue Service. Those claiming the property as a primary residence can itemize expenses and deduct out-of-pocket property-related upgrades and mortgage interest on their taxes.
While Rent Rises, Mortgages Stay Steady
It's no secret that rent costs across America have been skyrocketing in recent years. For example, in Los Angeles, rent rose 65% between 2010 and 2019. Rising rent costs are one of the biggest driving factors for many people who want to purchase their first home.
In contrast to rent that can be raised every year, once you are locked into a mortgage payment, that is the amount you'll pay throughout the life of the loan. You don't have to worry about it increasing, even if rent costs continue to skyrocket.
Additionally, depending on the type of loan you use and your credit score, you may be able to get lower interest rates. In addition, if you have an adjustable-rate mortgage (ARM), the interest rate can possibly become lower later in the loan's life, so if it was originally high when you purchased your home, it can possibly be lowered in five years when the loan reaches an adjustment point. Remember, while ARMs can potentially lead to lower interest rates, they can also go higher, so be sure to carefully consider the market and your finances before choosing.
Owners Can Rent a Condo for Passive Income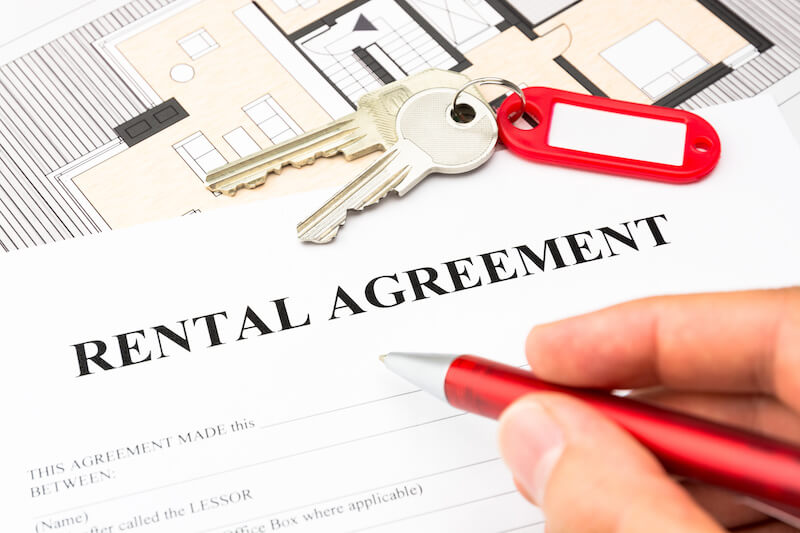 Buyers who don't plan to use their property as a full-time residence can rent it out full-time, part-time, or as a vacation home, as long as the community bylaws and COA allow them to do so. Renting out a condo is a great way to make passive income, especially if oversight by a professional management company is in the budget. Most management companies charge half as much for long-term rentals as they do for short-term periods, which can run as high as 25%.
Short-term rentals are typically by the week, 30 days, or fewer periods. These types of rentals tend to go for premium rates, particularly in areas popular for vacationers, meaning owners can likely earn more annually, offering their property on a short-term basis. Higher rates can balance even slow seasons during on-season tenancies.
Long-term rentals are most often leased for three, six, or 12 months and offer the security of almost certain additional income consistently. In addition to lower costs on property management, owners can save money on utility costs that long-term tenants are usually responsible for.
Condo Owners Can Leverage Equity
Equity is the precise fiscal amount of the condo that has been paid for, and owners can liquidate those funds to invest in other properties or recoup them when selling. Because renters are not paying any money towards paying off the loan directly, they cannot accrue any compensation for their time renting through equity and appreciation of the condo's value. Only the condo owner can appreciate equity and may get more than they paid for initially when selling, should the property go up in value.
Maintenance Responsibilities for COAs, Owners, & Renters
The community's COA bylaws dictate what the organization and its involved parties, such as property management companies, subcontractors, and owners, are responsible for. This allows both tenants and condos to enjoy less exterior and common-area maintenance while having equal access to them like the other owners and tenants. Typical upkeep the COA handles in exchange for their set fees include:
Common areas & parking locations
Exterior landscaping
Shared community amenities
Fencing, roofing, and siding repairs and replacement
Exterior pressure washing
Advertising, cleaning, and restocking in short-term properties
Owners or landlords will specify what their tenants are responsible for in the unit, which typically includes basic interior upkeep and maintenance. Most will also require occupants to carry adequate renters insurance and cover their primary utilities like electricity, cable, phone, internet, and water.
Owners are most often responsible for covering the cost of property taxes, homeowners insurance, and COA fees (or absorbing them into rent). For tenants, owners generally are also held responsible for handling expenses associated with major repairs, including heating and cooling units, plumbing installations, and major appliances if supplied with the unit. While a degree of normal wear and tear is acceptable, owners may require renters to cover costs associated with tenant-caused damage both inside the condo and within the community's common areas.
Is Condo Ownership or Renting the Best Choice?
While there is no one-size-fits-all answer to whether renting or buying is the best choice, home seekers can decide what suits their budget, personal goals, and lifestyle needs. Weigh each situation's benefits and potential drawbacks before settling the direction you want to head in on the home selection journey.