Fort Lauderdale Economy: Top Industries, Biggest Employers, & Business Opportunities
Posted by Laurie Reader on Tuesday, December 13, 2022 at 6:10 AM
By Laurie Reader / December 13, 2022
Comment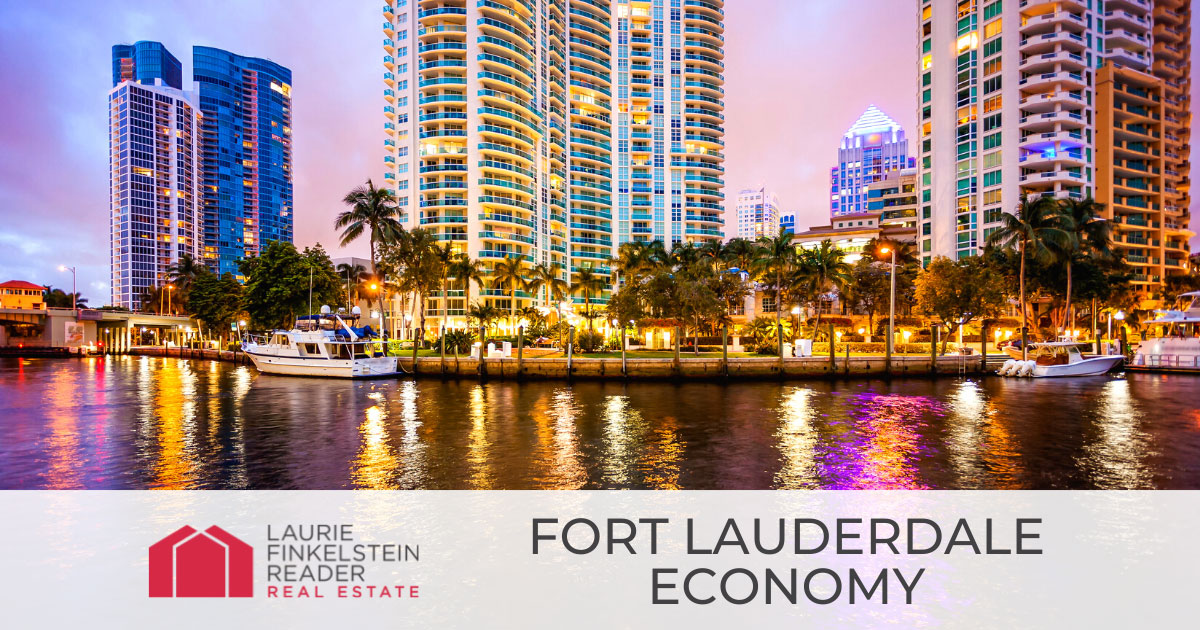 A city's economic profile can provide potential residents with information to evaluate it as a place to live. Fort Lauderdale, Florida, the county seat of Broward County, is located 25 miles north of the city of Miami and boasts a robust economy. It has about 3,000 hours of sunshine every year. Because of its pleasant weather and its location on the Atlantic Ocean, it is a major tourist and convention destination. It also is considered the Yacht Capital of the World. The city also has a 600,000-square-foot convention center west of the beach and southeast of downtown, attracting about 3.5 million people annually. The city's Port Everglades is the third-largest cruise port in the world. It almost goes without saying that hospitality and water recreation activities in Fort Lauderdale make up a large portion of the economy.
The population of the region and the city are growing. About 91,000 people work in Fort Lauderdale itself; some are residents of the city, while others commute to the city from other localities. As the area has grown over the past few years, its economy has diversified to include other industries. Learn all about the economy in Fort Lauderdale in the sections below.
Leading Industries in Fort Lauderdale
Tourism and travel-related industries are strong in Fort Lauderdale, largely due to the city's average year-round temperature of about 75 degrees. The hospitality industry (accommodation and food services) employs about 11,000 people or 11.5 percent of the workforce. The city has about 10 million visitors annually, along with seasonal residents who live in Fort Lauderdale luxury homes during the winter. Greater Fort Lauderdale has more than 13 million overnight visitors per year. Cruise ships and other forms of nautical recreation form a large part of the tourism base. Retail trade is also a strong industry in Fort Lauderdale, with the number of visitors being a major driver for that industry. About 10,000 people work in retail.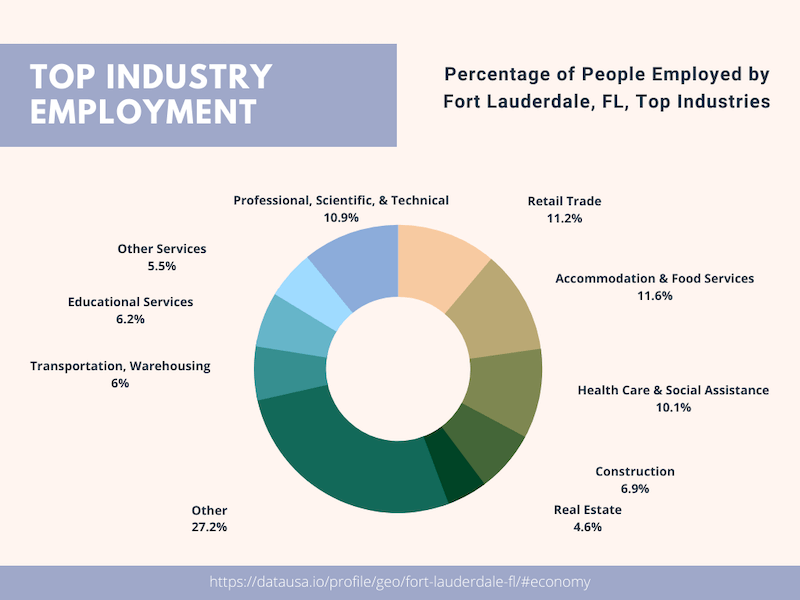 Broward County has one of the 10 largest public health systems in the country, and health care industries employ about 10,000 people.
The city has the largest central business district in the county, and several companies have offices there. Professional, scientific, and technical services industries employ about 9,500 people. This includes professions such as judges, lawyers, accountants, software developers, and management analysts. The Broward County School System is headquartered in Fort Lauderdale, as are several colleges. With about 6,000 employees, education is the fifth-largest industry in Fort Lauderdale.
The city also is a major manufacturing and maintenance center for yachts, as its canals and proximity to the Bahamas and the Caribbean make it a popular yachting stop.
The Greater Fort Lauderdale Alliance, an economic development group, provides incentives and assistance to encourage businesses to locate and expand in the metropolitan area. Its target industries are financial services, aerospace, global logistics, marine industries, manufacturing, life sciences, and technology.
Top Industries in Fort Lauderdale
Professional, Scientific, & Technical Services
Health Care & Social Assistance
Retail Trade
Accommodation & Food Services
Administrative & Support & Waste Management Services
Construction
Educational Services
Fort Lauderdale's Top Employers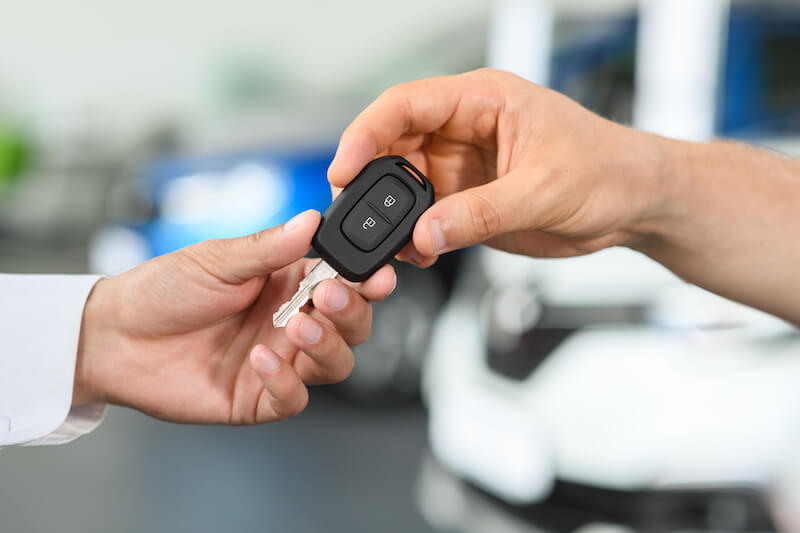 Several national or international companies are headquartered in Fort Lauderdale and are among its largest employers. One is AutoNation, which has 3,000 employees located in Fort Lauderdale. AutoNation is a Fortune 500 auto retailer with franchises all over the United States. Another company is Citrix, Inc., a multinational provider of server technology, software-as-a-service, and cloud-computing applications. About 1,700 employees work in Citrix's Fort Lauderdale headquarters. Kaplan, a for-profit provider of educational services to colleges and universities and corporations and businesses, is headquartered in Fort Lauderdale. It employs about 1,300 people and has annual revenues of more than $1 billion.
Other large private employers include Seabulk International, a provider of marine transportation services for petroleum products, petrochemicals, and chemicals that employs about 2,500 residents. The Rick Case Automotive Group provides sales and service and employs about 1,000, the Sun-Sentinel newspaper employs about 900 people, and SDI International, a management services company, employs about 800 people.
Broward Health, a public health system, is also headquartered in Fort Lauderdale. Founded in 1938, it has annual revenues of about $214 million and employs about 7,000 people. Holy Cross Hospital, a 559-bed not-for-profit hospital part of the Trinity System, employs about 2,300 people.
Broward County, most of which is based in Fort Lauderdale, employs thousands. The school system employs about 30,000 full- and part-time employees. The Broward County Sheriff's Office employs 5,400, and the Transit Authority employs about 3,000.
Additional Large Companies in Fort Lauderdale
SFN Group
MEDNAX
KEMET
Extended Stay America
Spirit Airlines
Vacation Village Resorts
Fort Lauderdale Economy Facts and Figures
To gain a true picture of an area's economy, a review of facts and figures is important. Several statistics point to the economic growth in the area. Fort Lauderdale's job market is growing at a rate of about 2 percent per year. Over the next 10 years, its future job growth is expected to be about 38 percent, higher than the national average of about 33 percent.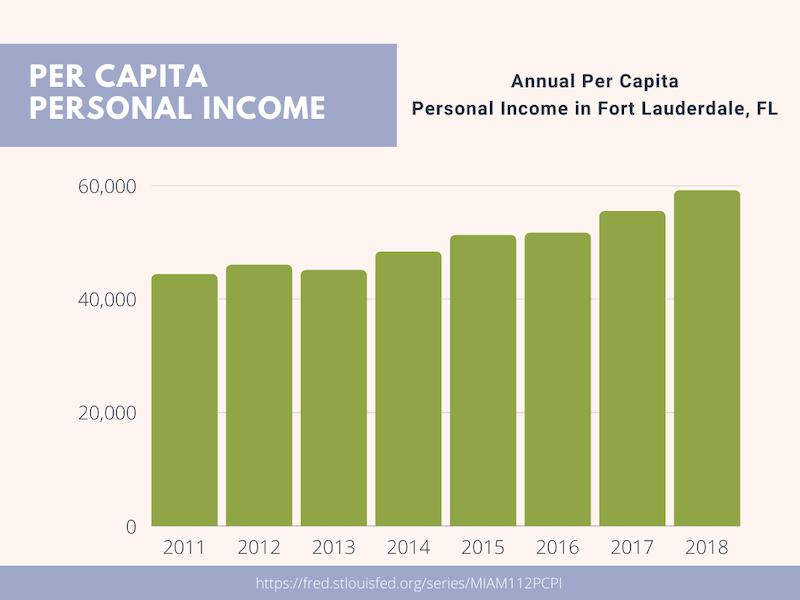 The average income for individuals in Fort Lauderdale also is about $36,400 annually, compared with the national average of about $28,500. Fort Lauderdale's high quality of life is reflected in the city's cost of living.
The city's unemployment rate is about equal to the national average.
The state of Florida has no state income tax. The sales tax rate in Fort Lauderdale is 7 percent, a little higher than the national average of 6.2 percent.
Aside from the top industries of hospitality, retail, technology, health care, and education, other prominent industries are administrative, which employs 6.7 percent of the workforce, construction (employs 5.8 percent of the workforce), transportation (employs 5.1 percent of the workforce), manufacturing (employs 4.5 percent of the workforce) and real estate (employs 5 percent of the workforce). The area has two foreign trade zones. The first is around the port; the second is at the Fort Lauderdale Executive Airport and other sites.
About 80 percent of the Fort Lauderdale workforce works in the private sector, 10 percent work for government entities, and about 7 percent own their own businesses.
Considering Working in Fort Lauderdale?
Greater Fort Lauderdale is a vibrant, growing region of about 6 million people, 2 million in Broward County. Fort Lauderdale has large, established hospitality, retail, tech, education, and health care industries. The region has also attracted other industries such as marine, financial services, and logistics and is actively working to build upon them. Wages are better than average, and the state has no income tax. All of these factors drive the development of new construction homes in Fort Lauderdale. In addition to a vibrant economy, people moving to Fort Lauderdale get to enjoy living in one of the most beautiful beach cities in America.