Fort Lauderdale Fun Facts: How Well Do You Know the City?
Posted by Laurie Reader on Monday, May 2, 2022 at 1:15 PM
By Laurie Reader / May 2, 2022
Comment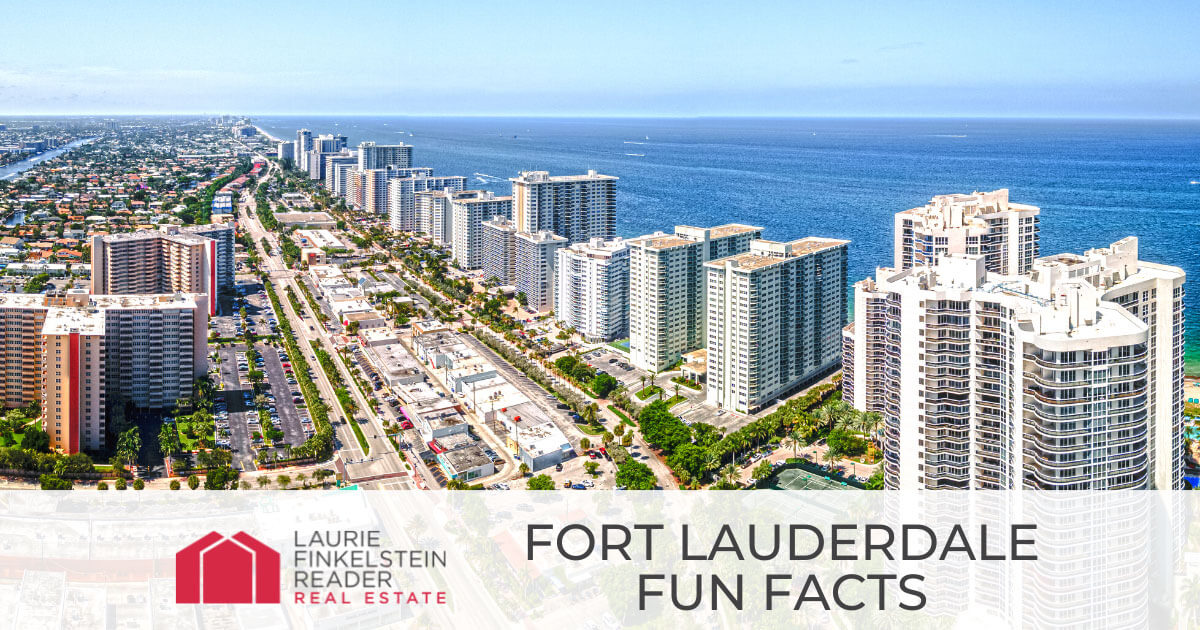 Ask people about the city of Fort Lauderdale's reputation, and they will probably share something akin to surf, sand, and sun. While it is true that those components are present, the community offers a great deal more. More than 182,700 residents now call the area home, and 6.1 million have settled somewhere in the metro area or Fort Lauderdale's best suburbs.
However, there are things about Fort Lauderdale that even its longtime residents may not know. Interested to learn more? Read on to discover six fun facts about life in Fort Lauderdale, Florida.
Fort Lauderdale is Two-Thirds Beach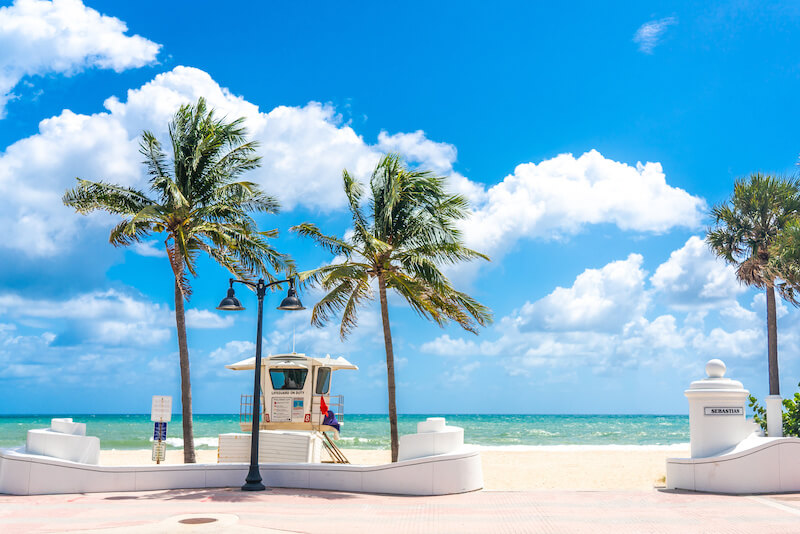 This is one of those benefits that may require insight to truly understand. Everyone knows that the city has a beach, but most don't know that Fort Lauderdale is mostly beach. The community is only about 36 square miles, and nearly 23 of those are beaches. This reality dramatically changes the experience of living in and visiting the region.
For starters, there are more opportunities for waterfront homes or oceanfront condos because there are so many beaches. With a nickname like "The Venice of America," it's no surprise that Fort Lauderdale offers a wide variety of waterfront scenery. New residents can find properties overlooking sandy beaches, grassy wetlands, or slow-moving lakes.
But for those residents and visitors who prefer sand, Fort Lauderdale has six Blue Wave Certified beaches. Among other things, that designation indicates that they passed environmental standards for sustainability and cleanliness. The list includes Dania Beach, Lauderdale-by-the-Sea, Deerfield Beach, Hollywood Beach, Pompano Beach, and Fort Lauderdale Beach.
With many options and types of waterfront experiences, residents can enjoy living, working, or playing on the beaches of their choice.
You Can Get the Italian Experience Right Here in Florida

As mentioned above, Fort Lauderdale is known as the Venice of America. At first glance, the most obvious reason is the existence of extensive waterways throughout the area. Venice, of course, is well known for its ability to travel through the community by boat. However, South Florida residents began leaning into the Italian theme long ago.
For example, like Venice, various boat travel companies exist in Fort Lauderdale to provide transportation over the many rivers and lakes. Water Taxi has a daily schedule, including stops like Esplanade Park, one of the best parks in Fort Lauderdale, and Shooters Waterfront. However, they are also available for private charter groups or special events. Water taxi companies are an excellent option for those who love relaxing or romantic boat rides without having to learn Italian.
The other way that the community has leaned into the Venice theme is the wonderful Mediterranean-style architecture throughout the area. Residents will encounter lots of buildings with stonework or terra cotta facades. Cruising along the various waterfronts will reveal homes bathed in warm colors with red-tiled roofs. Best of all, most buildings incorporate large ornate windows to let in the sun.
Fort Lauderdale Is the Third-Busiest Cruise Port in the World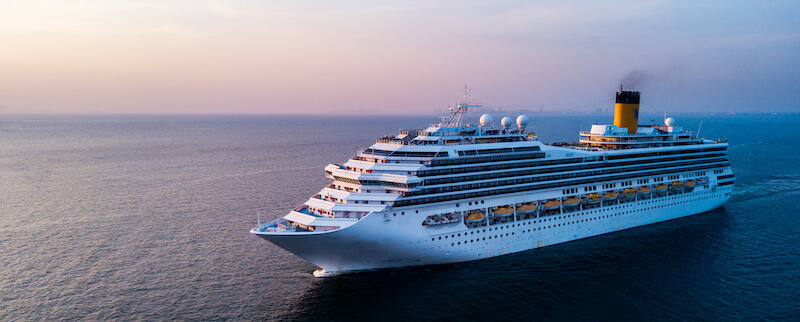 Fort Lauderdale is one of the most popular destinations for cruise departures. This is partly because the city is a wonderful vacation area, leading many cruisers to arrive a few days early to enjoy the sights. Why pick a departure city with nothing else to do but wait for the big boat?
Fort Lauderdale's appeal to vacationers also exists because of the variety of tropical destinations within cruise distance from South Florida. There are only about 187 miles between Fort Lauderdale and Nassau, Bahamas, making it one of the most popular cruise stops. Other tourist favorites include Puerto Rico, the Dominican Republic, and Jamaica. Fort Lauderdale's proximity to so many beautiful locales means years of different trip combinations.
Speaking of Boats, Fort Lauderdale Is the Yachting Capital of the World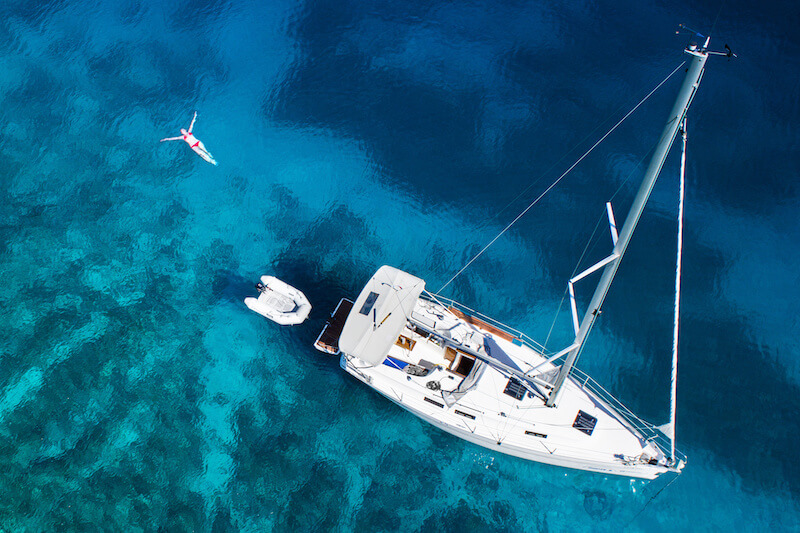 It would make sense for a city with more roads to contain more cars. From that same perspective, the vast waterways in Fort Lauderdale make it one of the best places in the world to own a yacht. More importantly, the presence of so many large boats has created a yachting culture within the region. Owners will find common ground with nearly 50,000 other captains and a wide variety of servicing and accessories shops.
Because there are so many other yacht owners, there are plenty of opportunities to gather with like minds. For example, the Fort Lauderdale International Boat Show happens every fall. The event draws more than 1,300 boats and nearly 100,000 visitors—not to mention all the deep sea fishing expeditions and private charter parties only possible in a place with so many waterborne vessels.
There Are Over 76 Coral Reefs for Divers to Enjoy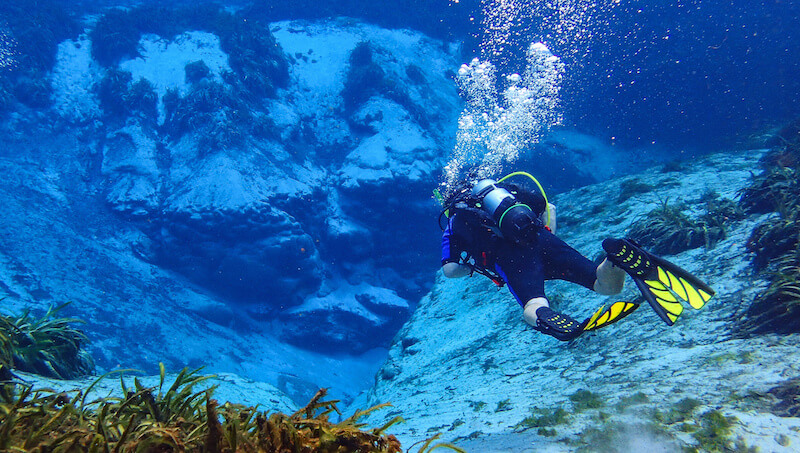 One of the most popular elements is something that has been a part of many movies and television shows featuring the area. Fort Lauderdale is one of the best places in the world for divers to enjoy coral reefs and other wild ocean life.
Near the shores of Pompano Beach, Shipwreck Park is an underwater conservation area featuring sunken ships and artificial reefs. The site also uses artwork to raise awareness of maintaining undersea environments.
With more than 70 coral reefs and miles of clean, environmentally safe waters, Fort Lauderdale is one of the best places in the country for diving and underwater exploration.
The Weather's So Nice That Snow Is a Historic Landmark Event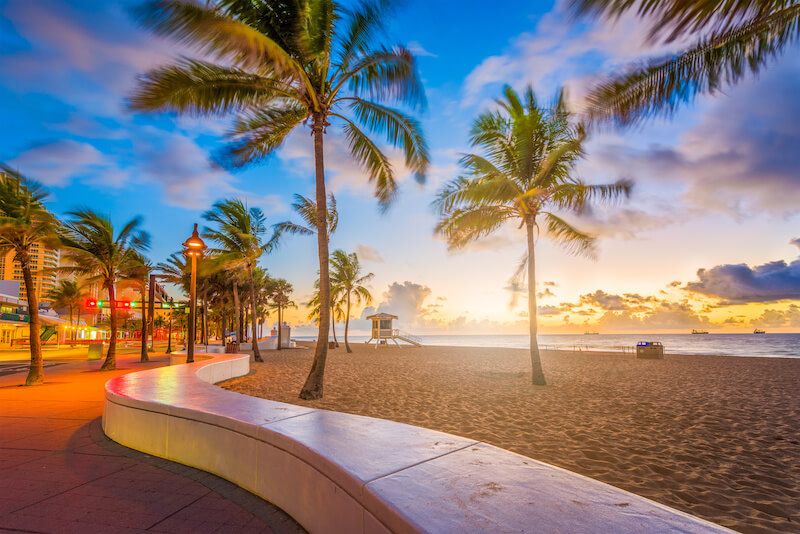 How nice is the weather in the region? Long-term residents and historians frequently recall January 19, 1977. On that fateful day, snow fell on Fort Lauderdale. It was the first time in recorded history for the event, and it has not happened since.
Fort Lauderdale is legendary as a place receiving 246 sunny days each year, which is 41 more than the average US city. At the same time, high temperatures generally stay between 75º F and 90º F. Even the low temperatures are rarely below 60º F. Fort Lauderdale is truly a tropical paradise.
Fort Lauderdale Has Something for Everyone
Fort Lauderdale is a place that only first-hand experience can accurately describe. The incredible weather, miles of beaches, and vast waterways all call to new residents with the lure of an excellent place to live.