Back to School in Fort Lauderdale: A Guide to Broward County Schools
Posted by Laurie Reader on Monday, November 1, 2021 at 11:38 AM
By Laurie Reader / November 1, 2021
Comment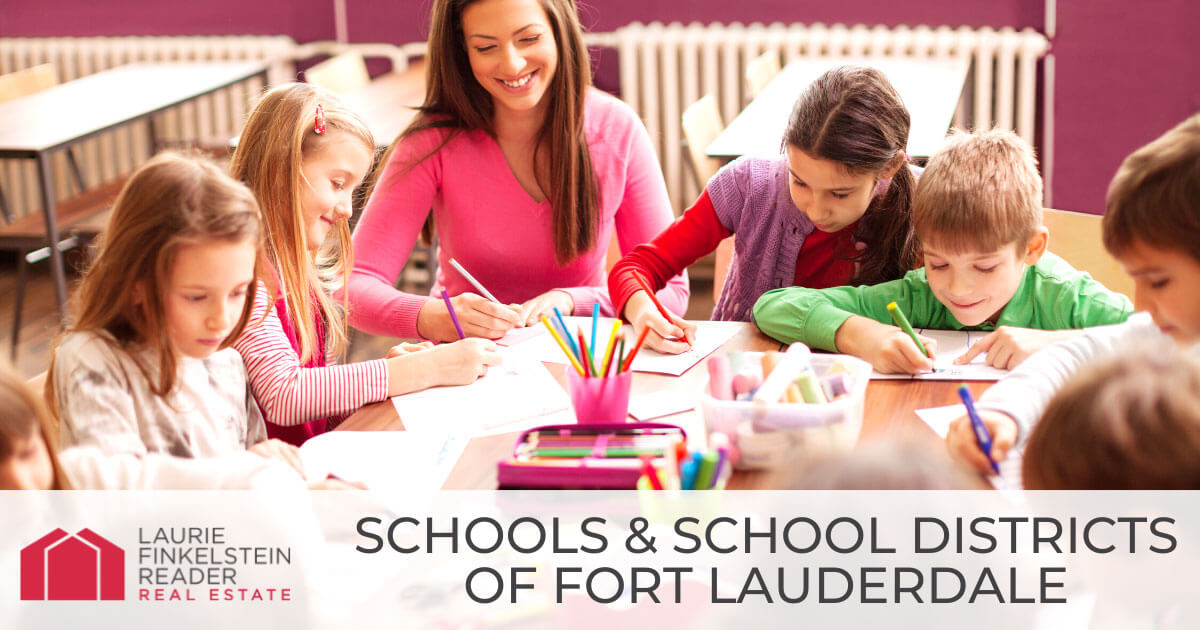 Fort Lauderdale, Florida, is one of the nation's premier destinations for sun and fun. From college students to retirees, the community is famously welcoming to anybody looking for activities like surfing, fishing, or just relaxing on the beach. As a city with lots of waterways, it has earned its nickname as the Venice of America. There are plenty of opportunities for waterfront homes in Fort Lauderdale or luxury homes with breathtaking scenery.
Despite the fun, many people buying homes in Fort Lauderdale will also want to know about the area's schools. Fortunately, the city has plenty of educational institutions that can help prepare residents for success. Here are a few things new residents should know about schools in Fort Lauderdale.
Public School Districts Serving Fort Lauderdale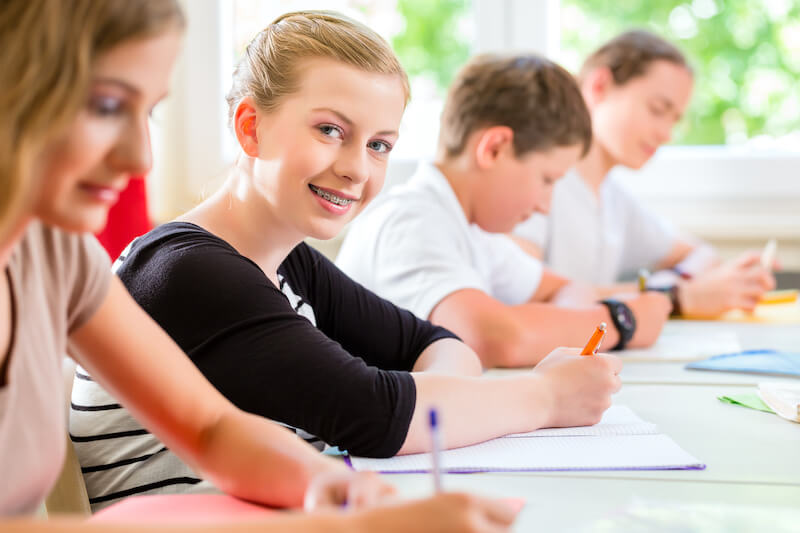 Broward County Public Schools provides free education for prekindergarten through twelfth-grade students whose homes are in Broward County. The district is more than a hundred years old, making it among the most established educational institutions in the nation. Serving more than 271,500 students, it is also one of the largest school districts in the United States. The district's 2017 budget was almost $4 billion.
The district has an educator base of just over 15,000 teachers, all represented by the Florida Education Association, spread through 327 schools and educational institutions throughout the area. These numbers indicate a teacher-to-student ratio of about 18 pupils per instructor. Despite the county-wide jurisdiction, the headquarters for the group is in downtown Fort Lauderdale. More than 33,000 people are employed by the district, with around 26,800 serving as permanent staff.
Fully accredited since 1962, the district is the second-largest in Florida. Sports enthusiasts will find 74 athletic programs available to students in the area. Specific activities include track and field, football, basketball, and volleyball. Adults may also find volunteer activities related to the district's sports environment.
Outside of sports, students have other group activities as well. The district has one of the largest debate leagues in the nation, with more than 15,000 students participating. Attendees also have access to online and in-person chess competitions. All in all, the district spends about $7,000 per student for basic education and another $6,500 for high school-level career preparation.
Fort Lauderdale Charter Schools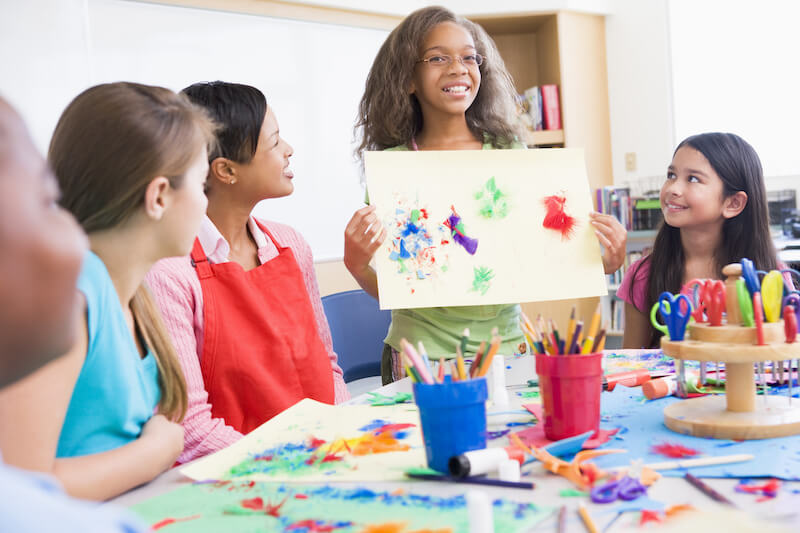 Parents and caregivers seeking something other than traditional public schools may benefit from researching charter institutions. Unlike public schools directly controlled by elected boards, charter schools are managed independently with government oversight. This arrangement offers the institution greater freedom in developing a curriculum and academic focus. At the same time, the schools are provided as a public service and do not charge tuition like private schools. Many people believe that charter schools offer the best of both worlds for students.
Parents can also rest assured that these institutions are held to high standards. They are required to hire certified teachers and submit documentation regarding finances and operations to the state and district sponsors. The result is schools that can target specific student interests without sacrificing academic integrity.
Examples of Fort Lauderdale area charter schools include:
Academic Solutions Academy provides flexible scheduling and a partially computer-based experience as part of an alternative path to a high school diploma.
Charter Schools of Excellence offers several specialized programs, such as the emotional learning program Cloud9World, GO Math!, and Science Bootcamp.
New Life Charter Academy is focused on providing innovative, comprehensive elementary education for children with interest in the arts.
Fort Lauderdale Private Schools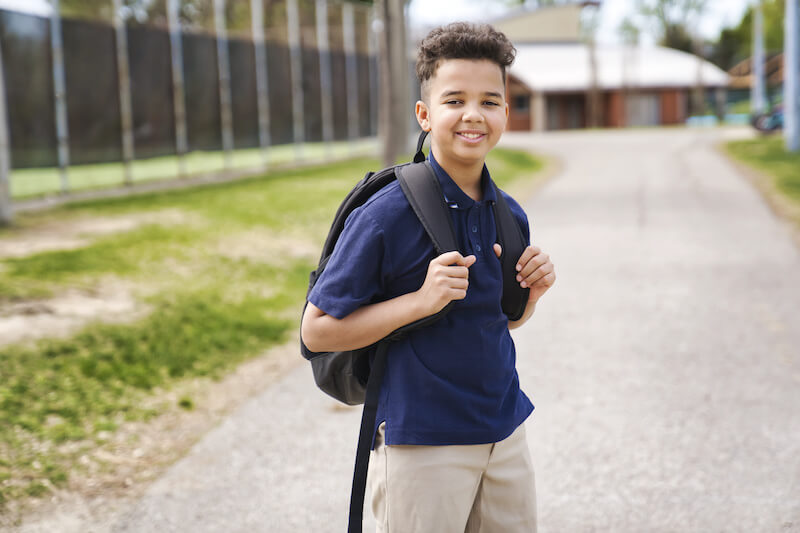 Like charter schools, private schools also allow greater flexibility in the curriculum in order to target students with specific interests. However, they also require payment for student attendance. Because private schools are funded by tuition, they often have greater flexibility in selecting instructors and curriculum. While parents must conduct additional research and consider factors like location, cost, topic-focus, and staff selection criteria, private schools may offer opportunities that other schools don't.
Those considering private schools in Fort Lauderdale have many options. As of 2021, more than 100 institutions are serving nearly 30,000 students in Fort Lauderdale. Most of these facilities are religiously affiliated, but plenty of secular options exist, as well. The average cost for a year of tuition is just over $10,300.
One example of a Fort Lauderdale private school is AEF Schools, which offers special education programs to around 177 pupils in preschool through twelfth grades. They have an average class size of 14 and accept 25% of applicants. The Sagemont School has an upper campus for 6th through 12th grades and a lower campus for preschool through 5th. The institution extends a full range of classes and extracurricular activities such as sports or arts programs.
Colleges and Universities Near Fort Lauderdale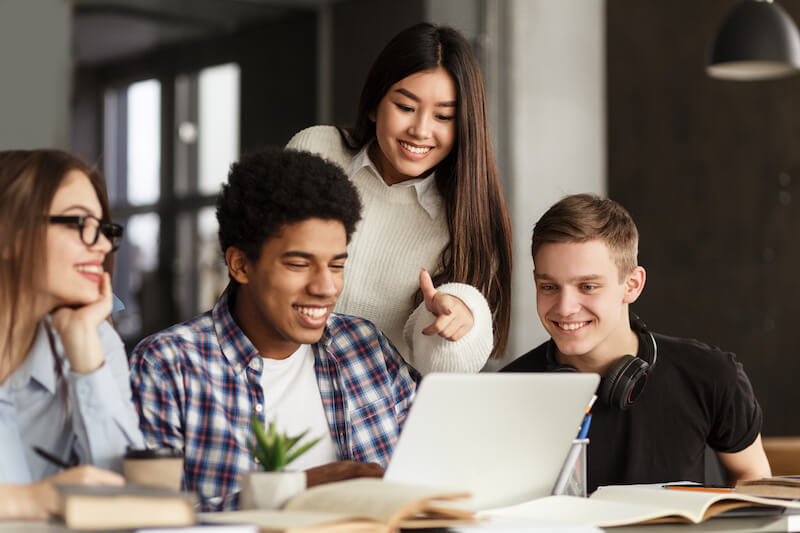 Of course, the educational experience doesn't have to end with graduation from high school. Many people choose to pursue college-level classwork or trades training. Fortunately, the area is full of adult education and training opportunities. There are dozens of colleges within 50 miles of Fort Lauderdale. People who want to go to school closer to home will have three main alternatives.
City College is located within Fort Lauderdale and is a small private institution. They offer undergraduate studies in fields where training can lead directly to a career. The estimated annual cost for tuition, fees, and other living expenses is about $32,800. Some of their most popular fields of study include health care professions like Health Care Administration or Emergency Medical Technician.
Broward College is a large public university in the area with more than 40,000 students. In-state tuition is about $1,970, with another $3,800 for books, supplies, and various fees. Around 68% of their students select subjects related to Liberal Arts or Humanities.
Nova Southeastern University is a private school in the community with about 20,400 undergraduate and graduate students enrolled. Average tuition is approximately $31,150, with about 28% of pupils selecting programs related to business.
Fort Lauderdale For Life
Those who move to Fort Lauderdale don't just come for the sandy beaches, warm sunshine, and popular attractions. Fort Lauderdale has everything one needs to build a life, from a thriving local economy to opportunities for education.