Fort Lauderdale Vacation Guide: Plan the Perfect Getaway or Staycation
Posted by Laurie Reader on Wednesday, May 18, 2022 at 6:39 AM
By Laurie Reader / May 18, 2022
Comment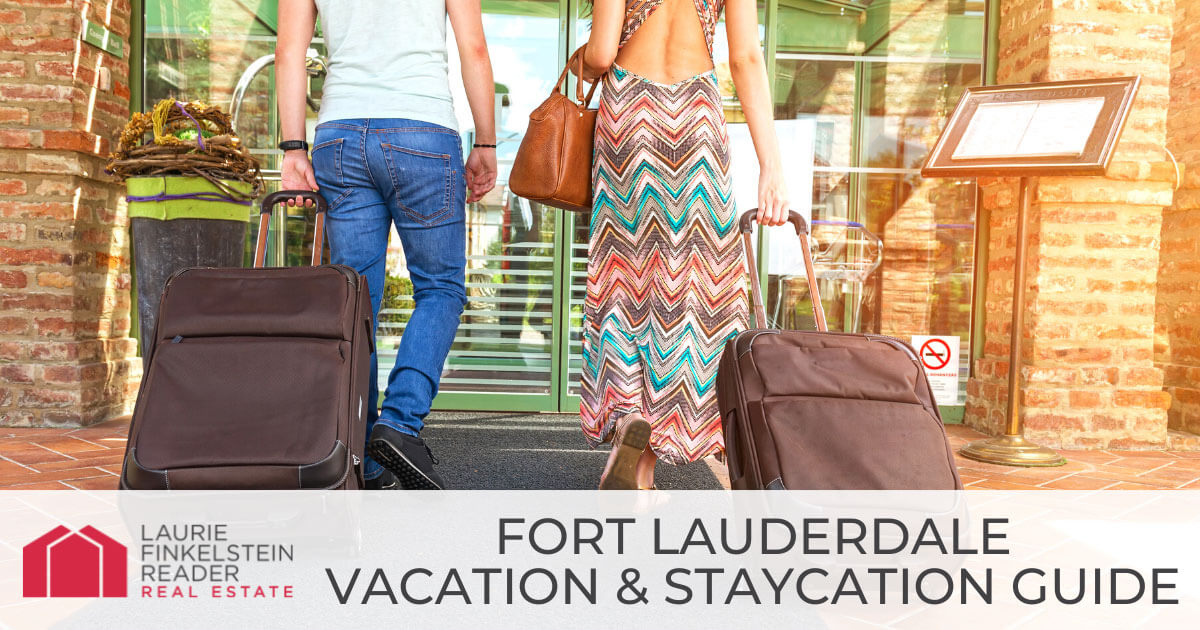 Located 30 miles north of the Miami community on the Atlantic Coast, the city of Fort Lauderdale, Florida, is commonly called the "Venice of America." Indeed, its extensive canal system and 300-plus miles of shoreline are reminiscent of the Italian city.
Beyond its unique waterways, Fort Lauderdale has plenty to offer both visitors and residents. The weather in this part of South Florida is notoriously warm and sunny, and the city has fantastic broad, calm beaches and an abundance of natural attractions. Don't forget the vibrant food and nightlife scenes to suit every preference! Read on to learn how to plan the perfect vacation (or staycation!) in Fort Lauderdale.
Fort Lauderdale Resorts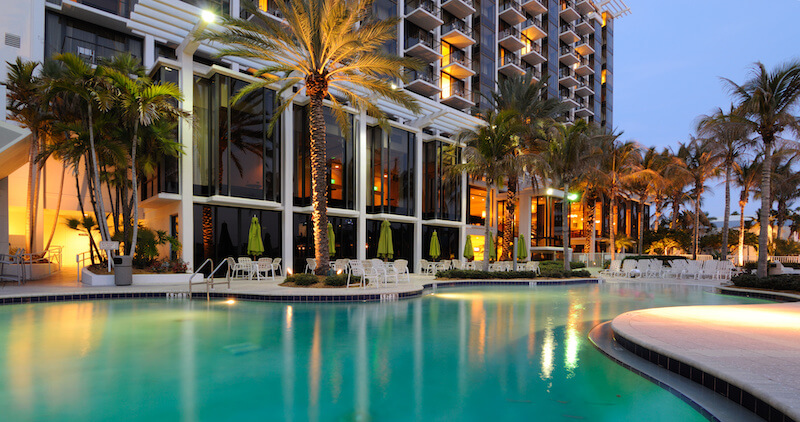 Whether you prefer to be in the heart of the action or like quieter getaways, several excellent beachfront resorts in Fort Lauderdale have unique offerings.
Pelican Grand Beach Resort
While it enjoys an unbeatable waterfront location, the Pelican Grand Beach Resort is situated in a serene, primarily residential area of north Fort Lauderdale. You'll find a mixture of luxury condos and waterfront homes, as well as Hugh Taylor Birch State Park.
One of the few oceanfront hotels in this area, the Pelican Grand embodies a tropical vibe and Old South charm with a spacious front porch and rocking chairs. With prices in the mid to upper range for Fort Lauderdale resorts, this makes an excellent destination for a special occasion or a quiet weekend.
Pelican Grand Beach Resort Amenities
Direct beach access
Lazy river and zero-entry pool
Five-minute drive to The Strip, a bustling stretch of restaurants, bars, and shops
OCEAN2000 restaurant, O2K Lounge, and The Emporium, old-fashioned ice cream parlor
Complimentary beach chairs, umbrellas, and tubes, plus preferred pricing on paddleboard and snorkel rentals
B Ocean Resort Fort Lauderdale
With a prime beachfront location, a rich Hollywood-studded history, and unique onsite offerings, Fort Lauderdale resorts don't get much better than "the B." The B Ocean Resort is situated right in the heart of the city's hustle and bustle, yet it feels somewhat secluded and exclusive.
The B opened in 1956, originally called The Yankee Clipper. It immediately began attracting celebrities, including Marilyn Monroe and Joe DiMaggio, drawn to the private beach, two pools, and multiple dining options. Nightly pricing runs around $300 per room, about average for Fort Lauderdale, but note that the resort often sells out during the summer and holiday weeks.
B Ocean Resort Fort Lauderdale Amenities
Private beach
A variety of live mermaid shows at the Wreck Bar
Four restaurants and three bars on-site
Two pools, including an infinity-edge beachfront pool
Complimentary bicycle rentals
Hotels and B&Bs in Fort Lauderdale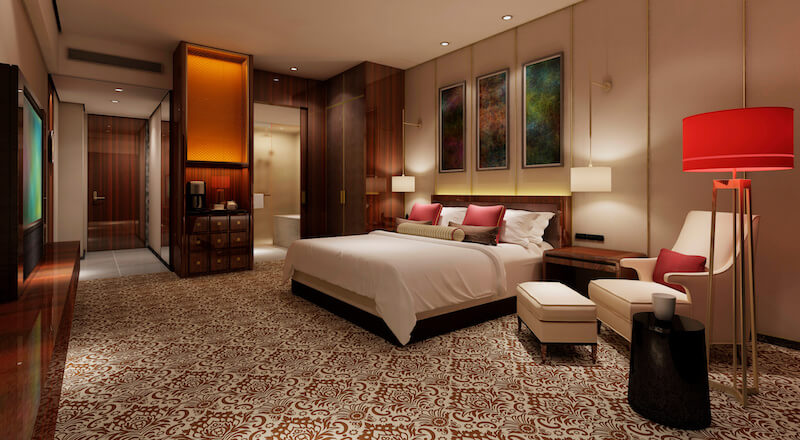 Enjoy everything South Florida has to offer — fantastic weather, sugar-sand beaches, world-class fishing, watersports, and nature attractions — when you stay at one of these Fort Lauderdale hotels.
Fort Lauderdale Grand Hotel
If you prefer to stay near, but not necessarily on, the beach, the Fort Lauderdale Grand Hotel is an excellent option. It's conveniently located just off I-95 near the Cypress Creek Business District and within minutes of the Fort Lauderdale-Hollywood International Airport and the Port Everglades cruise port. Famous Fort Lauderdale Beach is less than five miles away.
The hotel's modern accommodations cater to a variety of travelers. Whether you're visiting for business, taking a solo trip to recharge, or spending quality time with family, the Fort Lauderdale Grand is a great choice that's also easy on the wallet. Pricing here is between $100 and $125 a night.
Fort Lauderdale Grand Hotel Amenities
Tropical outdoor pool
The Crisp Eatery and Bar onsite
Complimentary parking
Pet-friendly
Fitness center
The Blue House
For visitors who prefer traditional single-family homes to hotels, there's The Blue House. Centrally located 10 minutes from the beach, eight from the airport, three from Port Everglades, and five from lively Las Olas Boulevard and the Riverwalk, this is an excellent choice no matter what brings you to Fort Lauderdale.
The Blue House offers a variety of units, including studios, suites, one-bedroom apartments, and one- and two-bedroom cottages. All units enjoy complimentary wi-fi, free off-street parking, coin-operated laundry, and a variety of well-maintained community spaces such as a Jacuzzi hot tub and covered BBQ area.
The Blue House Amenities
Shared courtyard with lounge chairs, covered BBQ grills, and hot tub
Some units have private hammocks
Well-stocked kitchens in all units
Complimentary assigned off-street parking
Remote/contact-less check-in
Days Inn By Wyndham Fort Lauderdale
Finding a nice, conveniently located, budget-friendly hotel in Fort Lauderdale requires a bit of research but doesn't have to be stressful. The affordable Days Inn by Wyndham Fort Lauderdale is just minutes from the airport and cruise port, and the popular Swap Shop Flea Market is also nearby. There are also over 20 restaurants within one mile of this Fort Lauderdale hotel.
Choose this hotel as your jumping-off point for exploring, whether relaxing and playing at the beach, visiting one of the city's cultural museums, tasting your way through the vibrant dining scene, or something else entirely. When you return from busy days, spacious rooms and an outdoor pool will help you relax.
Days Inn By Wyndham Fort Lauderdale Amenities
Complimentary light breakfast and coffee
Outdoor pool
In-room coffee
Hypo-allergenic pillows
Complimentary Wi-Fi and parking, including large spaces to accommodate RVs and big rigs
Food & Dining in Fort Lauderdale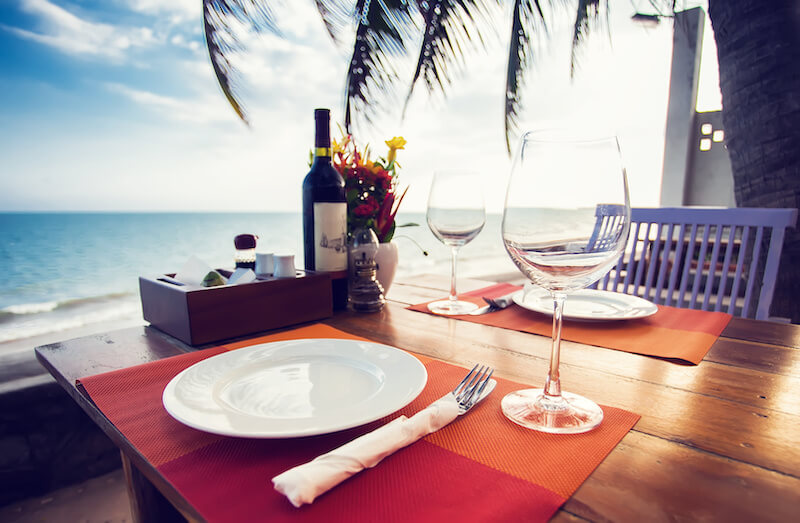 From family-owned Cuban restaurants to oceanfront steakhouses and casual, lively beachfront eateries, the Fort Lauderdale restaurant scene truly has something for everyone. Note that it's recommended you make advance reservations at most restaurants.
Padrino's Cuban Cuisine
Flavorful Cuban food is synonymous with South Florida, and one of the best places for it is Padrino's Cuban Cuisine. This third-generation, family-owned restaurant was established in 1976 using the grandmother's original recipes. They're still being used today, but each generation has also added its own touch, emphasizing great service, strong cocktails, and made-in-house dishes.
In addition to lunch and dinner, this Fort Lauderdale restaurant also offers daily happy hour specials. Padrino's is so well-liked that it's won numerous awards, including Fort Lauderdale Magazine's Best Cuban Restaurant. The restaurant also operates several other locations outside of Fort Lauderdale.
Coconuts
Situated right on the Intercoastal Waterway among luxury condos and waterfront homes, Coconuts embodies everything people love most about Fort Lauderdale: excellent boat- and people-watching, casual yet upscale dining on the water, and fantastic sunsets. The restaurant is even dog-friendly, so bring your (leashed) pup along! First-come, first-served valet boat parking is also available at the dock.
Owned by the Be Nice Restaurant Group, the company behind other popular Fort Lauderdale restaurants including G & B Oyster Bar, The Foxy Brown, and others, Coconuts has mastered a relaxed yet upscale vibe. The restaurant's menu focuses heavily on seafood, although you'll also find Southern and comfort food classics. Sunday brunch is popular, as well as Half-price Wine on Monday and Tuesdays and Paella Night on Tuesdays and Fridays.
Steak 954
Everyone loves a good classic steakhouse, right? Steak 954 has modernized the timeless concept and added its own South Florida twist, resulting in a popular restaurant that's both effortless and elegant. The steakhouse is inside the waterfront W Fort Lauderdale Hotel, so it enjoys fantastic beach and ocean views, particularly from the outdoor terrace.
Head to the nautical-themed Steak 954 for every occasion or no occasion at all — celebrating a work "win," meeting friends or family, date night, a birthday, or even a business meeting. The restaurant is open seven days a week for dinner and offers weekend brunch. While you're there, check out the jellyfish in the giant reef aquarium.
Attractions in Fort Lauderdale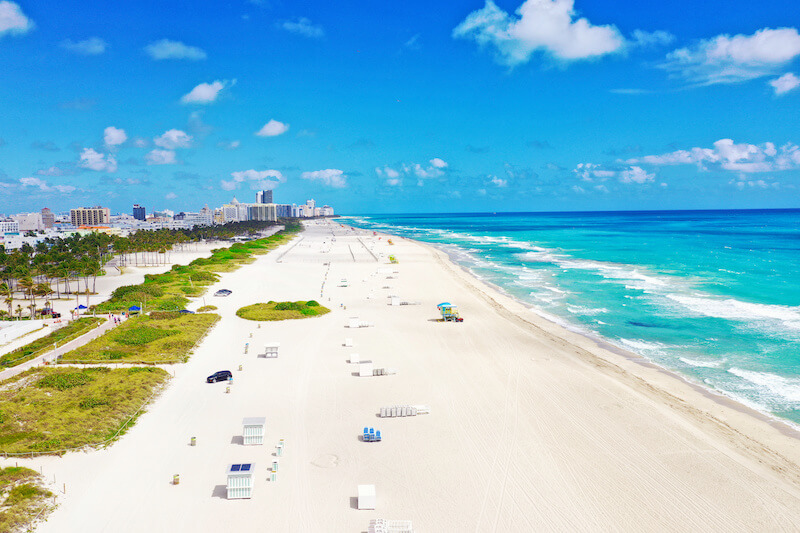 There's no shortage of things to do in Fort Lauderdale, no matter your interests. From taking in a Broadway show, stopping into one of the world's biggest boat shows, or walking through an enchanting garden among orchids and manatees, there's something everyone can enjoy.
Bonnet House Museum & Gardens
The Bonnet House Museum & Gardens is a true urban oasis. Nestled amongst beachfront developments, including gated community homes and luxury homes, this immaculate, historic 35-acre property is home to an elaborate orchid collection and several types of animals. The gardens are officially designated on both the National Register of Historic Places and as a Fort Lauderdale Landmark, and it's owned and managed by the Florida Trust for Historic Preservation.
Visitors can book tours of the main house, courtyard, and extensive grounds, which were built between 1920 and 1938 as a Caribbean-style plantation home. Not only can you view one of the country's most extensive collections of orchids, but you can also see a great deal of artwork, including intricate ceiling murals and a large array of animal sculptures from Africa and Southeast Asia. Walk the nature trails that encircle both a mangrove swamp and a freshwater lagoon, where you're likely to spot Brazilian squirrel monkeys, swans, cranes, and even manatees.
Broward Center for the Performing Arts
When you're in the mood for some live entertainment, the go-to destination in Fort Lauderdale is the Broward Center for the Performing Arts. Among the top 10 most-visited theaters in the entire world, the Broward Center puts on over 700 live performances every year. Patrons can count on finding everything from concerts by headlining tours and Broadway musicals to ballet performances and even lectures and workshops. Over 150,000 students also participate in the center's arts-in-education program, one of the largest in the country.
The center is a destination in and of itself, with its prime location overlooking the riverfront in downtown Fort Lauderdale. In addition to watching the performances as a spectator in the audience, you can also take behind-the-scenes tours of the Broward Center. These tours are typically offered on the first Sunday of every month, and advance reservations are not required, though it is recommended that you arrive early.
Fort Lauderdale International Boat Show
Typically held in October every year, the Fort Lauderdale International Boat Show (FLIBS) is a massive event that attracts people from all over the world. This event is for everyone, whether you're a longtime boat owner or hardly know a thing about boats. Unlike many other boat shows and similar events, FLIBS isn't held indoors — it takes place in the water! In fact, it's the largest in-water boat show in the world.
FLIBS takes place in central Fort Lauderdale, near Bahia Mar and the Hall of Fame. Various ticket options are available, ranging from general admission to luxury VIP packages and add-ons, including a "prime time preview," where guests can get into the show before the general public. Aside from countless boats on display, the show also features interactive marine demonstrations and presentations.
Adventures in Fort Lauderdale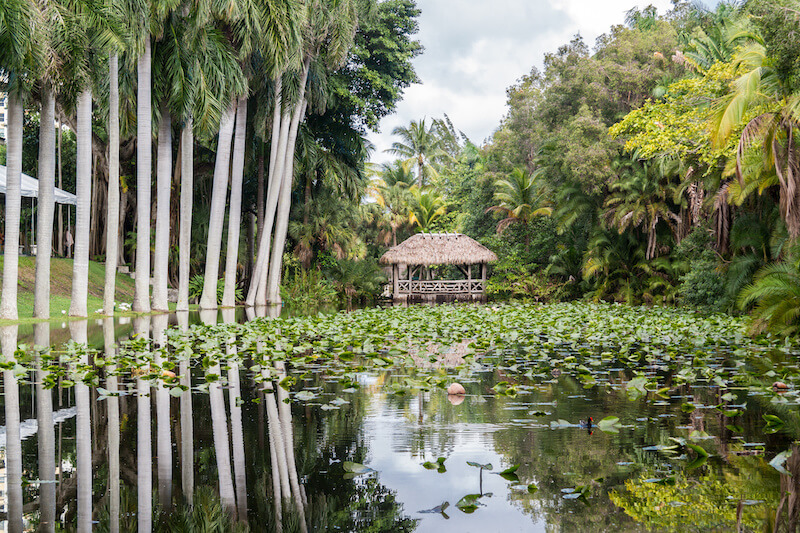 From spectacular, wide beaches to unexpected nature attractions in the heart of the city, there are many outdoor adventures to explore in Fort Lauderdale.
Hugh Taylor Birch State Park
Tucked directly between the Intercoastal Waterway and the Atlantic Ocean, Hugh Taylor Birch State Park is affectionately known as Fort Lauderdale's "Central Park." It's rare to find an undeveloped swath of nature and wilderness in South Florida, so understandably, it's a major point of pride for Fort Lauderdale residents.
Originally an estate belonging to its namesake, Hugh Taylor Birch, today the state park is the home to many wildlife species and a haven for people looking to exercise and relax outdoors. There's a 1.8-mile loop path for walking, running, cycling, or skating, and visitors can also fish from the seawall or rent boats to paddle around the freshwater dune lake. Bicycle, beach gear, and even jet ski rentals are available onsite. This Florida state park also has an open-air restaurant and brewery sitting right on the beach.
Fort Lauderdale Beach
The main attraction in South Florida, for many people, is the beach, and Fort Lauderdale happens to have one of the most iconic beaches in the state. Widely known for its calm, quiet scene, crystal-clear turquoise blue waters, and sugar-fine sand, Fort Lauderdale Beach is paradise on Earth. Even on holiday weekends and other busy times, this beach is broad enough that it's relatively easy to carve out your own spot to relax in without feeling too close to neighbors. The beach is free, but plan to pay for onsite parking. Alternatively, you could take the city bus to skip the hassle of even searching.
Somewhat unique to Fort Lauderdale, the beach is open 24 hours a day, all year long. You'll find a major promenade of shops, galleries, and restaurants across the beach. Several rental companies and outfitters also rent beach chairs, snorkel equipment, jet skis, and other things to make your Fort Lauderdale Beach day even better.
Secret Woods Nature Center
Fort Lauderdale is keeping a bit of a "secret." Secret Woods Nature Center, that is! The 56-acre nature center sits right at the junction of I-95 and I-595, close to both Port Everglades and the airport. In other words, in the exact opposite place of where someone would expect to find a peaceful, undeveloped green space like this.
Established in 1978 and designated as the state's first-ever "urban wilderness area," Secret Woods Nature Center protects a unique habitat. Here along the South Fork of the New River, dense forests of mangroves and cypress trees meet thick stands of royal palms. All sorts of critters live here, both in the water and on land, including giant land crabs and countless bird and butterfly species.
The best way to experience Secret Woods is by exploring the nature trails, most of which have easy-to-navigate boardwalk paths. They're divided into three separate loops, or you can walk the entire thing for a total of 1.1 miles. Before leaving, be sure to stop by the nature center itself, which is filled with educational and interactive displays, including live reptiles and historical artifacts.
When to Visit Fort Lauderdale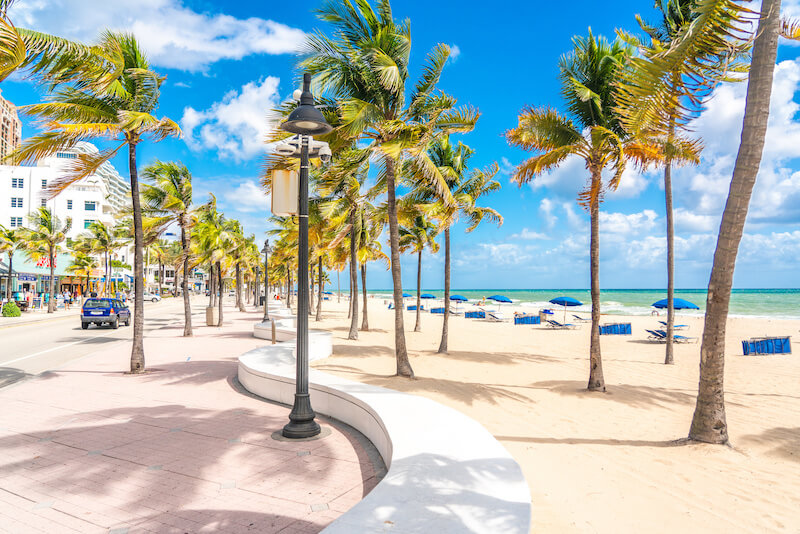 Many people are interested in visiting or moving to the Fort Lauderdale area because they've heard that South Florida is perpetually sunny, and the temperature doesn't fluctuate much throughout the year. While that's mostly true, there are many other things to consider when deciding what time of year to visit, based on your personal preferences.
Winter
Winter is by far the most comfortable season in Fort Lauderdale in terms of the weather. By November, the humidity has backed off, and the average daily temperatures hover between the 60s and 70s.
In terms of activities, there are lots of winter- and holiday-themed festivals to check out. Some of the most popular events include Christmas on Las Olas downtown and the Seminole Hard Rock Winterfest Boat Parade, affectionately known as the "best show on H2O."
Spring
You really can't go wrong in Fort Lauderdale in the springtime, with warm, sunny days that aren't too humid. The average high temperatures are in the low 80s, perfect for days spent soaking up the sun! Of course, Fort Lauderdale is a popular spring break destination for everyone from students to families with young children, so this season sees a lot of out-of-town visitors.
Spring is also the beginning of South Florida's festival season, with numerous events to check out. Some local spring events include the Fort Lauderdale Air Show and the Tortuga Music Festival.
Summer
May marks the official start of summer in Fort Lauderdale, otherwise known as beach season. Expect hot, humid daily high temperatures in the mid-to-upper 90s and frequent but short-lived thunderstorms.
The silver lining is that summertime also brings perfect beach days, and Fort Lauderdale's beaches are top-notch. Local beaches do get quite crowded in the summer, so when you need a respite (from both the sun and the crowds), consider snorkeling or fishing, or try out a new watersport like paddleboarding.
Fall
Many people believe that fall is the best season in Fort Lauderdale. The weather is fantastic, and there are very few tourists visiting, meaning lucky beachgoers often enjoy a stretch of beach all to themselves. Average temperatures range from the mid-70s to the low 80s, and fall is typically filled with clear bluebird days.
Ready to Vacation (or Staycation) in Fort Lauderdale?
With its broad sandy beaches, lively restaurant scene, outdoor recreation and natural attractions, fun events throughout the year, and mild year-round weather, Fort Lauderdale has something for everyone — whether you're just visiting or relocating.