Should You Live in a Low-Rise Condo or a High-Rise Condo?
Posted by Laurie Reader on Friday, November 25, 2022 at 3:42 PM
By Laurie Reader / November 25, 2022
Comment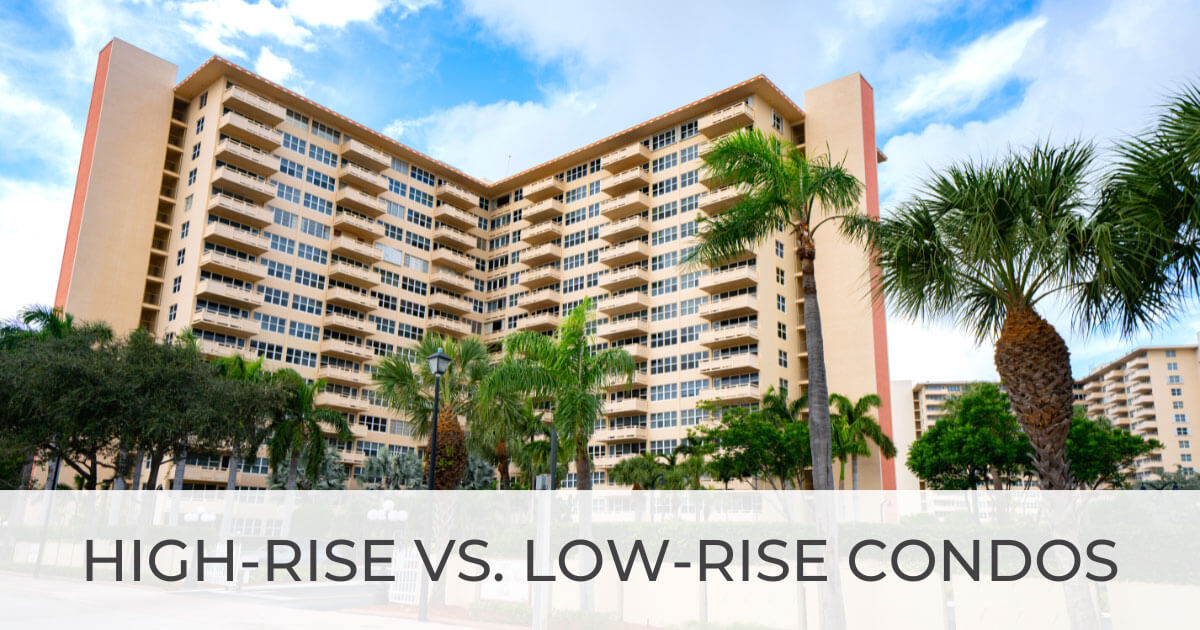 Purchasing a condo can be an excellent choice for real estate investors of all experience levels. Whether it is a permanent residence or a second home for the weekends, one of the most important decisions people need to make is which type of condo suits their lifestyle best. The two main types of condos are high-rise and low-rise, with each style presenting unique pros and cons. Wondering which one is right for you? Here is what you need to know about the differences between high-rise condos and low-rise condos.
What's the Difference Between High-Rise & Low-Rise Condos?
Condos are available in a wide range of sizes. A low rise or a high rise is not better than the other, but determining the right fit will be based on the property owner's needs and desires. Most often, a low-rise condo is smaller, generally under nine stories. These condos often have between four and 12 units on each floor. Some are much smaller overall and may only have a few residences. These buildings have a more straightforward design, with access to the building from a catwalk or an interior elevator.
A high-rise complex is typically much larger, with 10 or more stories. The higher they are, the longer it takes to enter and exit using elevators. On the other hand, high-rise locations typically offer improved views. High-rise condos may also have fewer units on each floor, making each unit more spacious and private.
Here's What's Great About High-Rise Condos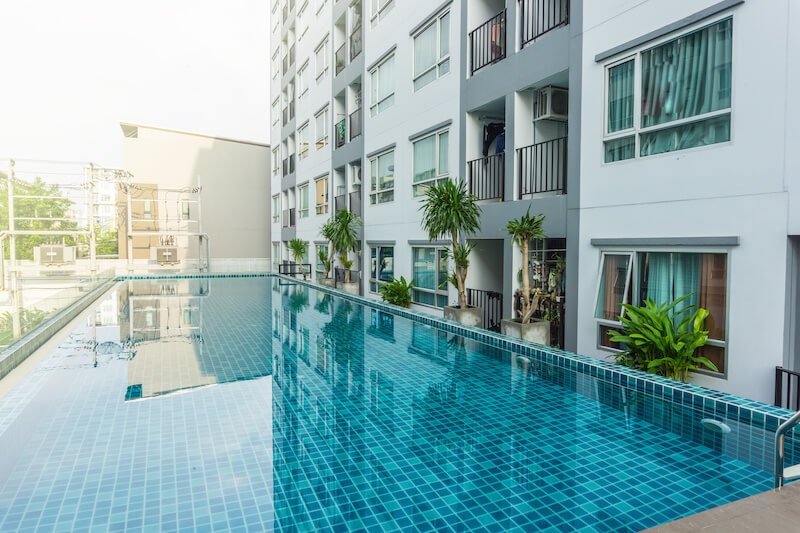 Whether you live near the ocean or a sparkling skyline, the unobstructed long-range views are perhaps one of the best reasons to buy a high-rise condo anywhere. Higher elevation is more desirable because of the improved view, but there are other benefits to living in the sky.
If selecting a luxury high-rise condo, that may mean there are numerous on-site amenities to benefit from, including fitness centers, higher-end finishes in the units, and spas in the building. Some also offer concierge services, which means owners can get help with booking everything from dinner reservations to local shows. Pools (sometimes rooftop pools), coffee shops, cafes, entertainment lounges, libraries, and game rooms are more potential amenities in these locations.
These condos are often in a prime location, which may mean good access to the finest entertainment and restaurants the area offers. Commute times matter when buying a home, and staying in a high-rise condo near downtown can save time and money on transit.
In some cases, high-rise condos are easier to manage than a home because they may not have any exterior access points (like a yard) to worry about. Still, they may offer some housekeeping help from property management, depending on the location's features.
Enjoy the Benefits of Low-Rise Condos
While the high-rise lifestyle may appeal to many people, low-rise condos are the better choice for others. Typically, they are easier to access without waiting for an elevator to be available. They often offer outdoor amenities other locations may not, such as garden patios or deck areas. For those interested in investment property through rentals, buying a low-rise condo may offer a better return on investment value than a high-rise condo.
Corner units are usually the most desirable in low-rise communities because they may afford more privacy to some people. Many low-rise condos are located further away from bustling tourist areas, which may mean fewer crowds. They are closer to the street and ground floor, which means there's also ample opportunity to go for a walk without traveling through hallways and corridors to get outside.
Which Floor Should You Live On?
When it comes to choosing a condo unit, you may have options spread across different floors of the building. If this is the case, you'll want to consider the advantages and disadvantages of living on higher or lower floors.
For example, living on one of the lower floors of a high-rise building gives you all the same great advantages as living in a low-rise building. Meanwhile, living on the sixth floor of a 15-story condo building may not allow for views that are as good as if you lived on the 12th floor.
Here are some things to advantages of living on a higher floor:
More expansive views
Increased privacy
More natural light
Less noise from the street
Fewer insects when enjoying your balcony
And here are some advantages of living on a lower floor:
Quicker and easier street access
Less walking and waiting for elevators
Regardless of what you pick, make sure to consider all the pros and cons of high-rise vs. low-rise living before making a decision. After all, you want to make sure that your home is one that you can enjoy for years to come.
High-Rise Condos vs. Low-Rise Condos: Which Do You Prefer?
Worry not if you're having trouble choosing between a high-rise condo or a low-rise condo. Each style offers a good investment opportunity and different lifestyle advantages. From penthouse suits overlooking the waterfront and oceans to quaint, small communities dotting the landscape, the versatility of condos enables people to find just what they are looking for most of the time. To decide which is right for you, research the region and thoroughly consider which condo will better serve your daily needs.