High-ROI Smart Upgrades to Add When Selling Your Home
Posted by Laurie Reader on Wednesday, June 9, 2021 at 8:20 AM
By Laurie Reader / June 9, 2021
Comment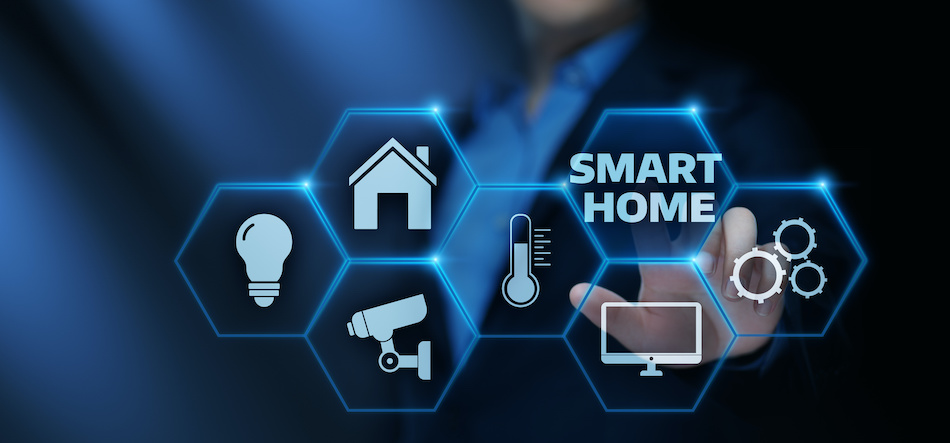 Smart technology is here to stay, making life easier, more efficient, and more comfortable. A 2020 study indicates 65% of U.S. homebuyers are willing to pay more for smart technology. Furthermore, according to the same study, 91% of real estate agents believe they can better market homes that include smart technology.
Sellers who want to sell their homes quickly and at a higher price point should consider adding a few high-ROI smart home upgrades. This investment enables an ability to better market homes and recoup some of what's spent. Top choices include the following.
For informational purposes only. Always consult with a licensed real estate professional before proceeding with any real estate transaction.
Smart Thermostat
A smart thermostat is an upgrade that yields a strong ROI. It saves on energy and requires no effort once installed. The latest smart thermostat models sense when people are home or not and adjust temperatures accordingly. Popular thermostats usually cost between $150–$300 and are easy to install.
Smart Appliances
While many appliances are ENERGY STAR rated, the majority don't receive the highest marks. Smart appliances take things to the next level and are one of the best tech-centric investments homeowners can make. Most are designed with energy efficiency in mind, and consumers find the convenience level hard to beat. For instance, users can turn smart appliances on and off remotely, allowing homeowners to take advantage of lower energy rates during off-peak hours. Some models are self-regulated and can sense when they need to be run. Good options to consider installing include washers, dryers, refrigerators, and dishwashers.
Smart LED Lighting
Getting up to flip a switch on and off is slowly becoming obsolete thanks to smart LED lighting. All users have to do is connect their lighting to their routers, and they are good to go to remotely control their lights from a laptop, phone, or even a voice assistant device. LED lighting is energy-efficient and reliable, not to mention it has a longer lifespan when compared with traditional light bulbs. Buyers' interest is typically increased once they learn LED lighting is in place. The convenience can't be beaten, and users typically enjoy the energy efficiency they bring. Sellers can't go wrong here.
Smart Locks
Smart locks are quickly becoming a standard in modern homes. Install one of these, and sellers can easily expect to see a strong ROI. Marketing a home with smart locks makes it more appealing to buyers. They can be assured there's no need to hide spare keys under rocks because users have a changeable code. At the airport and can't remember if the doors were locked in the rush to leave? No problem, lock them from a smartphone.
Additional Smart Security Features
In addition to smart locks, integrating other smart security features to work in conjunction with them is a good investment. Smart technology developers have been steadily making inroads in the security market. Installing one or more smart security features is a good investment because people attach a high value to peace of mind. Think smart doorbells, security cameras, and even fire alarms. It's hard to put a price on safety.
Smart Irrigation System
Smart irrigation systems are appealing to buyers who prefer to live an Earth-friendly lifestyle. A smart irrigation system is a unique selling point because this isn't one of the most common upgrades sellers make. Yet, this market is expected to boom between now and 2027. Not planning to sell just yet? Enjoy the greener lifestyle and water savings until ready to sell.
Smart technology tends to bring a strong ROI, and connecting everything with a smart hub adds even more value for sellers. Not all home improvements and upgrades are worth the time and money spent. Smart technology definitely doesn't fall into that category.
For informational purposes only. Always consult with a licensed real estate professional before proceeding with any real estate transaction.