Down Payment Options for 5 Types of Home Loans
Posted by Laurie Reader on Tuesday, August 2, 2022 at 3:00 PM
By Laurie Reader / August 2, 2022
Comment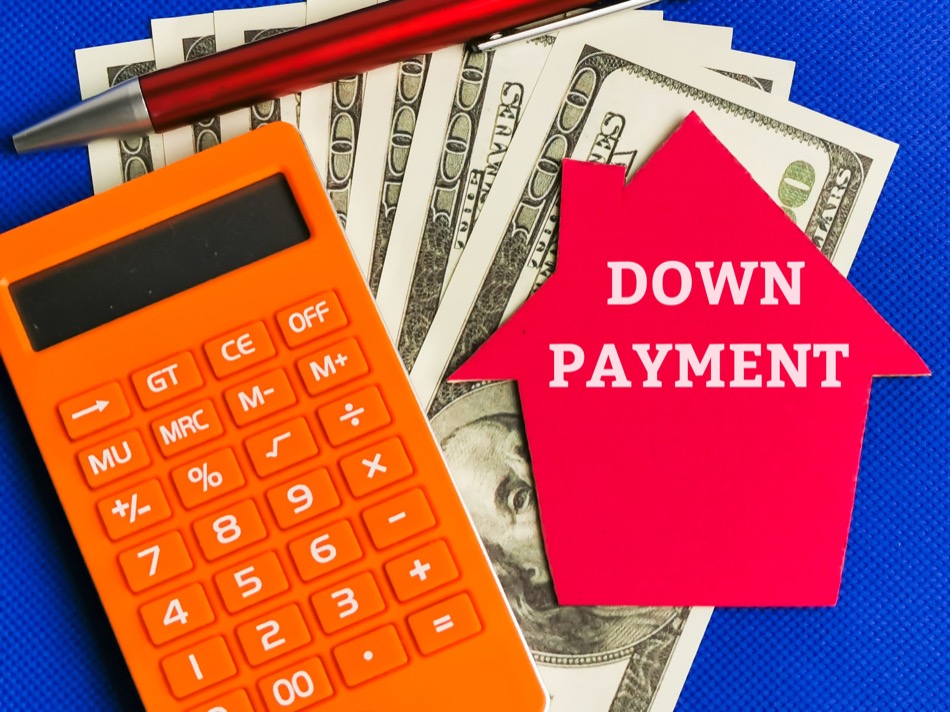 While it was once considered a 'must' to put 20 percent down on a home, in today's real estate marketplace, this is no longer true in all situations. Not knowing the possibility of owning a home without having to make a large deposit keeps many potential buyers from achieving their dream. Read on to explore the various home mortgage options, qualifications, and how much of a down payment may be needed to get into a home under consideration without excessive debt or stress.
For informational purposes only. Always consult with a licensed mortgage or home loan professional before proceeding with any real estate transaction.
Conventional Loan and Down Payment Requirement
Conventional loans are considered the best option for many people, and while many institutions offering conventional mortgages may require a 20 percent down payment, there are some benefits to saving up that amount. Not only does having 20 percent down allow lenders to feel more confident about approving the loan, but additional perks buyers may enjoy include:
Monthly payments will be reduced
Private mortgage insurance (PMI) can be bypassed
Interest rates may be lowered
Multiple lenders might compete for the mortgage via lower rate options
That being said, buyers with low debt, stellar credit, and a solid history of paying bills on time might get a home loan for as little as three percent down. Certain lenders offer great deals for first-time buyers, including grants for down payment assistance. However, there are other ways to obtain a home loan, some of which offer zero-down financing, depending on the program and the buyer's circumstances.
Using a VA Loan to Buy a Home
Qualified members of the military who are active or retired, along with their spouses, can apply for a VA home loan that's backed by the United States Department of Veterans Affairs. Not only do VA loans generally call for no down payment and do not carry PMI requirements, but because the VA guarantees part of the loan, applicants often receive more favorable mortgage terms in general.
USDA Loan: Low Down Payment for Rural Home Buyers
Those planning to buy a homestead outside the official city limits in a suburban community or in a rural area may qualify for a loan backed by the U.S. Department of Agriculture (USDA). A USDA loan is free of down payment requirements, but PMI insurance is typically mandatory until 20 percent is in escrow for the home—at which time it can be dropped.
FHA / HUD Home Loans
A Federal Housing Administration (FHA) loan typically calls for a 3.5 percent down payment at minimum. These loans are great options for those with lower credit scores and not much money to put down. The U.S. Department of Housing and Urban Development (HUD) regulates FHA loans. Because HUD is the insurer of the loan, lenders can present more appealing deals to buyers. FHA mortgage holders can qualify much easier while enjoying low closing costs and down payments.
First-Time Buyer? Tips for Successfully Securing a Mortgage
People want to get the best deal possible, and first-time home buyers are the most apprehensive concerning their qualifications for a home loan. However, most who financed their first home paid an average of seven percent down due to special incentives and a real estate professional guiding them. Ultimately, plans will go more smoothly in securing a lower down payment when buyers save up as much as possible, lower debts, avoid excess spending, and build up a good credit score.
So, before looking at homes for sale, whether it's their first or fourth purchase, home buyers should review their financing options and select a mortgage that fits their budget by consulting with a local mortgage professional who knows the ins and outs of home lending. Not sure what lender to use for your next home purchase? Your best resource is a trusted local real estate agent who will work together with your lender to ensure you have a trouble-free home-buying experience.
For informational purposes only. Always consult with a licensed mortgage or home loan professional before proceeding with any real estate transaction.