Popular Types of Home Security to Protect Property and People
Posted by Laurie Reader on Thursday, June 3, 2021 at 6:55 AM
By Laurie Reader / June 3, 2021
Comment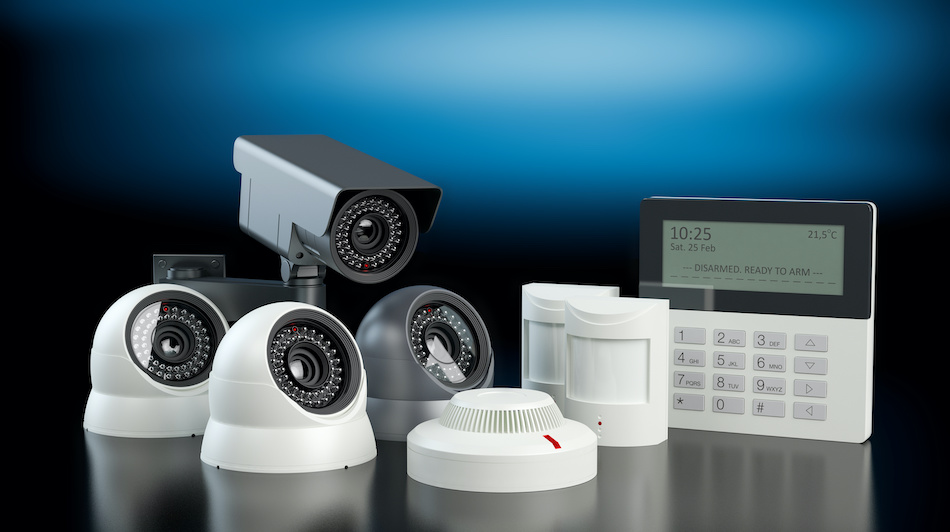 Every 13 seconds—that's how often a North American home is burglarized. However, due to the widespread availability of numerous home alarm systems, this statistic is declining. Much like a large dog barking might give would-be crooks second thoughts, a visually present security system also serves as a deterrent. However, with so many models on the market, it can be difficult to determine which type will fit your specific security needs. Read on to explore the most common options homeowners rely on today.
For informational purposes only. Always consult with a licensed real estate professional before proceeding with any real estate transaction.
Unmonitored and Unmonitored Traditional Security Systems
These are usually basic systems that can be easily self-installed and may be professionally monitored at an additional cost. Self-monitored alarms typically don't notify authorities upon intrusion detections, while a company-monitored setup will. However, a self-monitored alarm with certain options can be set to send homeowners real-time alerts when connected to a smart application. Unless a monitored system is hard-wired, it, along with unmonitored installations, will require a constant internet connection to send notifications, so power or Wi-Fi outages could potentially pose a risk.
Hard-Wired Residential Security Systems
Having a home alarm system hard-wired into the home's direct panel can help scare away possible thieves due to their loud, neighbor-alerting ringing. Because wired systems require no internet connection, hacking is less of an issue, but they do require electricity at all times to function without a backup power source in place.
These alarms generally require professional installation for owners who aren't experienced with electrical wiring, but they are perfect for those wanting to stay out of wirelessly connected home security options. However, while they are easy to uninstall and take along when moving, hard-wired alarms are not likely to be very appealing to most modern buyers.
Wireless Home Security Systems
Wireless systems often have a wider array of options than others, and they are challenging to hack and deactivate by criminals. They can be upgraded rather easily with an online connection and support from the provider or monitoring company. Wireless alarms often have features similar to a smart system, and they can be integrated for stronger protection and greater peace of mind. Possible drawbacks are that without routine updates, the system can be more easily compromised by hackers seeking to disable them. Because they are not hard-wired, a wireless alarm setup will require routine inspections and battery changes for each connected device.
Smart Home Security Systems
The popularity of the Internet of Things, also known as IoT, is ever-increasing. A web of connected smart devices allows people a higher level of freedom and access to information than ever before. A home security system with smart features connected to a smart hub and a smart portable device becomes a powerful protector of the home.
Owners can connect cameras, install voice activation features, control smart appliances and systems at home from anywhere, and keep a close eye on what's happening inside and outside their dwelling.
Smart home alarms can keep registers and logs that may be recalled, which can come in handy should a crime occur or odd issues occur around the home. With automatic alerts sent to app-enabled devices, there's no need to worry about home protection, especially with a professional monitoring package.
Improve Home Safety with a Modern and Reliable Security System
Who isn't interested in protecting their most valuable investment and the people and possessions inside? While there is no one-size-fits-all right option for every type of home and every owner's preferences, there's usually a setup close enough to meet those needs within most any budget. In addition to upgrading to sustainable materials, consider your security needs when purchasing or building a new construction home.
For informational purposes only. Always consult with a licensed real estate professional before proceeding with any real estate transaction.