How to Find the Right Real Estate Broker Before Moving Long Distance
Posted by Laurie Reader on Saturday, January 1, 2022 at 11:34 AM
By Laurie Reader / January 1, 2022
Comment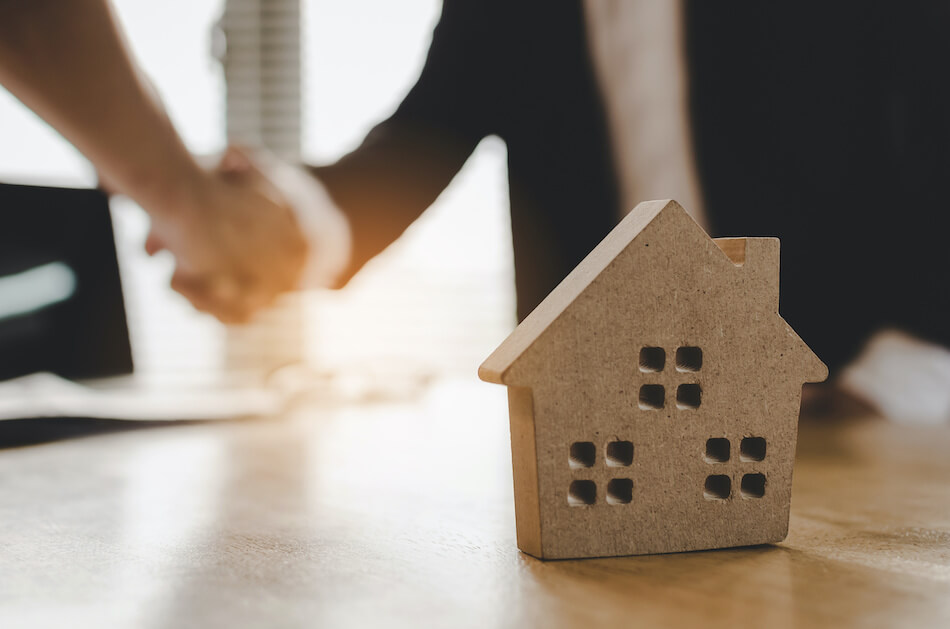 Buying the perfect home and getting the best deal is easy to do when you partner with the right real estate broker. When you're moving to a new state, it's more important than ever to partner with a real estate broker you can trust.
Fortunately, by being proactive with your moving timeline, finding the best broker can be a simple process. If you're moving to a new state and need to know what to look for in a reliable partner, keep reading to find out the most important things to look for in an out-of-state broker.
For informational purposes only. Always consult with a licensed real estate professional before proceeding with any real estate transaction.
Find a Broker in Your Budget
Whether you're moving long-distance or moving across the street, budgeting is essential in every step of the homebuying process. Some people seek a broker without first assessing their finances, which rarely leads to the best choice. Budgeting for a home isn't as straightforward as budgeting for groceries and other necessities. It requires a long-term plan. You need to have a firm grasp on your plan before involving other parties.
When you go to a real estate brokerage, your agent will surely ask you about your budget. By providing a clear and accurate price range, you can help your agent help you with buying a new construction home or finding the perfect condo.
Seek Recommendations From Your Friends and Family
Word-of-mouth remains the most effective form of marketing for a good reason. There is no denying that personal recommendations are the key to finding the right real estate broker. Getting referrals from your friends and family can provide you with tailored advice to your wants and needs.
Personal recommendations are mainly based on verified, firsthand experiences. When you get referrals from your network, you don't have to worry about unfair biases prevalent with anonymous online feedback.
Consult Trusted Feedback Through Online Sources
When it comes to online feedback, you have to consider the source in the platform before taking the message to heart. As stated above, anonymous feedback from a disgruntled customer should be taken with a grain of salt, as it may not reflect the complete picture.
To get the most accurate online reviews of a real estate broker, you can cross-check through several trusted organizations that provide feedback on the service quality of various companies. Gather as much context as possible and rely on your critical thinking before making judgments based on a single stellar review or a lone scathing review.
Conduct Interviews With at Least Three Brokers
Meeting with a real estate agent or broker face-to-face is the only way to know if they're a good match for you. Ultimately, you're searching for somebody who knows about a specific region and understands your requirements and budget. Buying a home is a highly personalized experience, and in-person interviews are the best way to start a mutually beneficial relationship.
You need to ask a few critical questions before you decide to make a final contract. Ask about how long they've been a realtor, the number of clients they have, and the time they usually take to finish a purchase deal.
In addition, it's essential to inquire about the price range of the real estate they generally assist their purchasers with finding and the fees they charge as brokerage. By asking about the things that matter most to you, you will find the best agent.
Read the Contract Papers Before Making It Exclusive
Before becoming exclusive with an agent, you should contract an agreement that reflects all of your agreed terms, including the commission. Agents usually charge a commission rate of around 6% of the total property value. However, you can negotiate the commission rate with your broker.
The length of the actual agreement is another essential thing to check out carefully. Opting for an agreement with six months or less would be fine. Opting for a short-term agreement has several benefits.
For instance, if your realtor fails to make an acceptable deal within a short period, you'll have your choices open to terminate the agreement. However, a long-term agreement with a realtor will never allow you to go for another option. You may have to wait for a longer duration to achieve a good deal.
Are You Ready to Find The Perfect Out-of-State Broker?
Hopefully, you're now prepared to find the right real estate broker to help you buy your dream home. Finding the right agent takes time, but it's worth it to form a relationship with a homebuying professional with your best interests at heart.
For informational purposes only. Always consult with a licensed real estate professional before proceeding with any real estate transaction.