How to Prepare Your Home Before a Hurricane
Posted by Laurie Reader on Sunday, June 19, 2022 at 2:18 PM
By Laurie Reader / June 19, 2022
Comment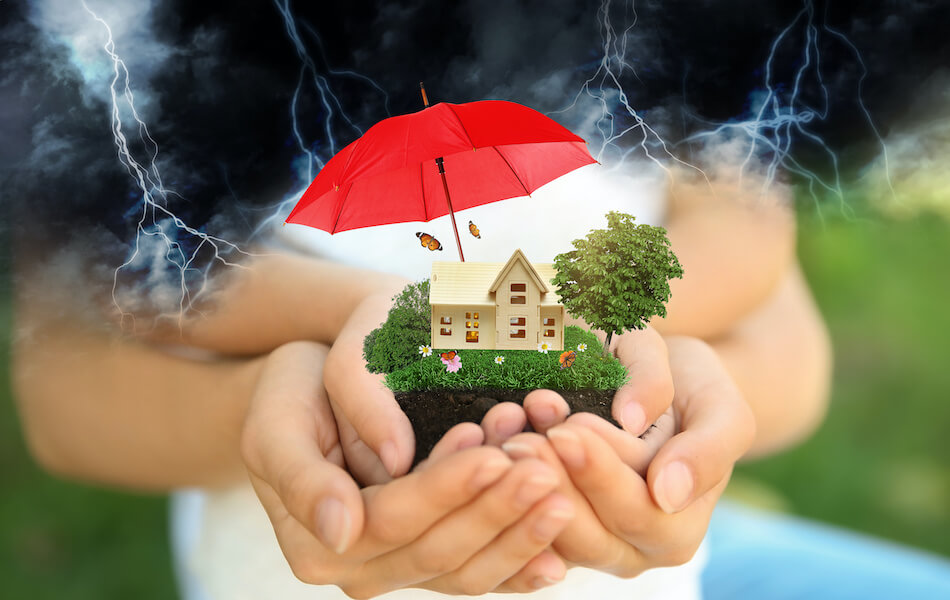 When living in a hurricane-prone area, it is essential to take the necessary measures in advance to protect house and property from any damage. This article covers all the necessary home improvements you should start taking as soon as possible to make sure that your home will remain safe during the upcoming hurricane season.
The preparation process will, of course, differ from one area to another and may as well depend on the structural peculiarities of your house and the territory around it. However, these steps can be beneficial to avoid flooding and high-wind damage for homeowners in any area.
Inspect & Secure the Roof
Roof damage is first in the list of hurricanes` most common consequences. After the disaster retreats, you may discover that your roof is leaking, sagging, or even missing.
The roof is the part of your house that is most exposed to massive rains and heavy winds. A well-maintained roof can prevent water damage, development of mold, and other property damage from inclement weather.
That is why it is essential to inspect the roof of your house at least once a year.
Make sure to:
Check the roof for any cracks and leaks.
Inspect all the nails, caulk, and shingles and replace damaged or loose ones.
Make sure that all the braces are intact and replace the missing ones as soon as possible.
In addition to all those check-ups, you may also want to install the truss tie-downs, also known as hurricane straps. They will fortify your roof even more and make sure that it will withstand gale-force winds when the disaster strikes.
Protect Doors & Windows
There are two reasons why it is so important to fortify doors and windows during the hurricane season:
Hurricanes often come with massive flooding that causes enormous water damage and losses.
Broken window glass, as well as fragments of frames and doors, are the biggest home safety hazards during a hurricane. Not only will they damage the interior of your house, but they usually act as the main reason for injuries during and after a hurricane.
Flood barriers are the most efficient modern flood control solution that will help you seal any passage of your house securely, protecting it from up to 3-foot flooding. You can install and remove your flood barriers in a matter of several minutes without any special skills or additional equipment.
As for window protection, you may choose between pretty popular but short-term solutions like plywood panels to cover the windows and prevent the glass and frame from shuttering under the pressure of wind or due to flying objects like broken tree branches, debris, patio furniture, etc.
Window shutters are another popular solution that will secure your windows during hurricane season.
However, none of them will protect your house from water damage during the storm. Flood barriers, mostly associated with blocking doors and gates from floodwater, can, in fact, be used as efficient window shields during a hurricane. They are lightweight and adjustable, which makes them easy to install, and made out of durable materials that don't only withstand the disaster's pressure but also provide you additional protection from water damage during a hurricane.
Secure Outdoor Structures
The high winds of a hurricane can pick up your patio furniture, a kids' wooden playhouse, or tool shed.
To avoid damage from flying objects, make sure that all of them are either removed to a safe area, where they won't be picked up by gale-force winds or anchored to the ground safely.
Make an Emergency Plan & Safety Kit
Hurricanes may cause electricity outages, shortages of food, and water supply, cutting you off from the rest of the world until help arrives.
To remain safe and secure in the worst-case scenario, make sure to:
Prepare a radio, a flashlight, an emergency radio, and a power bank
Place all the important documents and cash into waterproof bags
Put aside dry and warm clothes, blankets, and sleeping bags
Arrange non-perishable food storage and clean water for drinking and hygiene needs for each family member for at least 3 days
Prepare a first-aid kit and a supply of medications that someone in your family takes regularly
Check Your Insurance Policy
People tend not to get into the details of the insurance policies. As a result, you may be unpleasantly surprised that your insurance won't cover most of the damage a hurricane can cause. For example, flood insurance is never included in the standard policy, and therefore the water damage your house may suffer from can cost you a great deal of money.
To avoid losses, make sure to study your insurance policy thoroughly and adjust it the way that it covers all the possible damage and losses a hurricane may cause.
Considering the fact that most policies come into action only several weeks after they are purchased, it is better to do your paperwork and make additional adjustments in advance.
Preparation Is The Best Protection From Hurricanes
Preparation for the hurricane season is a critical process that, once done right, will save you a great deal of money, effort, and even your life. Taking these 5 steps is essential to preserve the value of your property and keep your household safe.