How to Show Your House While Living In It
Posted by Laurie Reader on Thursday, June 23, 2022 at 10:29 AM
By Laurie Reader / June 23, 2022
Comment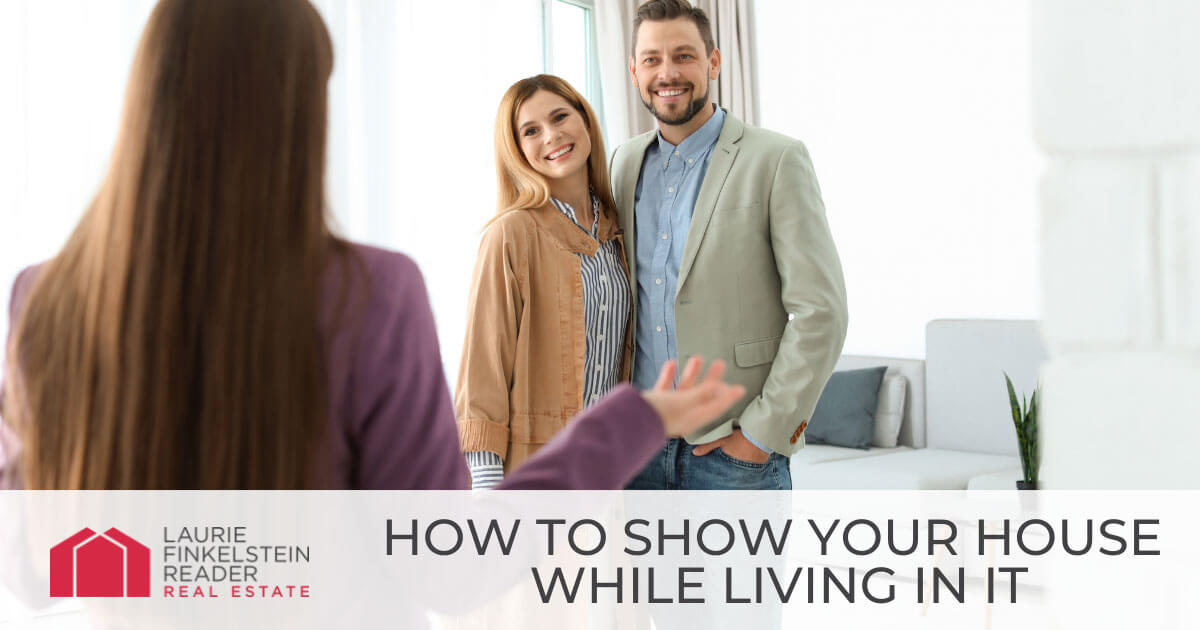 Do you think it's impossible to live in a home while it's for sale? Sure, it can be challenging to have the house shown with personal belongings still in place, but the feat is achievable—with a strong action plan. While it might not be the ideal scenario for everyone, over 59 percent of buyers rely on proceeds from selling their house to buy a new one, according to the National Association of Realtors®.
If this is the case and transitional housing isn't feasible, living in the home while selling might be a required strategy. The key to success in this situation is to stage the house and keep it show-ready. Read on for tips that streamline home showings while living in the home, so it looks like you've already moved out even though you eat, sleep, and still live there.
Anxious about the home-selling process? Take advantage of our SELL NOW, MOVE LATER program to get into your next dream home without the stress!
Don't Wait to Get Into the Moving Mindset
Even though owners are technically still at home, they must remember that it will only be temporary, calling for a few lifestyle changes and a different mindset. Begin going through the motions as if the move is right around the corner, which can—and likely will—call for owners to sacrifice a bit of their settled existence.
Potential buyers taking a home tour by appointment or during an open house are trying to see themselves living in the home. Numerous personal photos, collections, and other indications of the current owner's life can hinder their visualization process. Depersonalizing the house makes it easier for buyers to envision themselves as future owners.
Put All Unneeded Items Into Storage
Forge ahead with the moving timeline by renting a climate-controlled storage unit. This space will become a temporary home until sellers move into their new house. Anything non-essential such as boxes in the attic, rarely used small appliances, and garage tools should be packed and put into storage as a priority.
But those areas are only the beginning of the steps involved in wisely staging a home to sell while still occupying the property. In addition to depersonalizing the home by removing photos, certificates, extra toys, and private collections, owners will also want to consider putting a good bit of their furniture in storage.
While many owners choose to stage the home themselves, many hire—or at least consult with—a home staging professional. One of their primary tricks of the trade involves putting up to half of the owner's furnishings into storage.
Less furniture makes rooms appear more spacious and opens up clear views of windows and desirable features like a fireplace or custom bookcases. By putting things in storage, current owners are furthering the mental concept that the home will sell and they are moving out.
Clean As You Go—And Keep Cleaning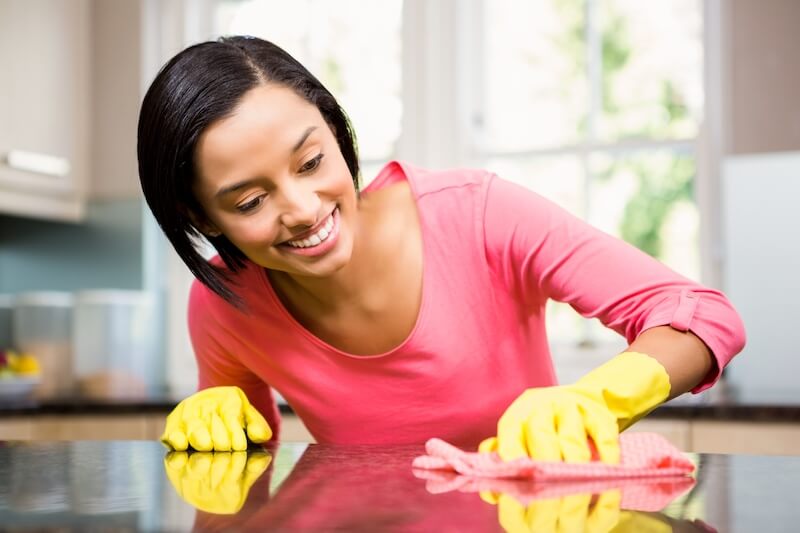 While there are many essentials of home staging, the most important one is that the property must be squeaky clean before holding open houses or showing the home to prospective buyers. Even if hiring a cleaning company isn't the norm, it might be a good idea to consider having a one-time deep cleaning before selling.
After decluttering and putting any excess into storage, deep cleaning will be called for in places once hidden, in addition to primary rooms like kitchens, bathrooms, and living rooms. Once everything is spic-and-span, owners currently residing in the home will need to keep it that way to prepare for showings.
Maintaining a spotless home can pose challenges, but with daily planning, keeping the staged look going for the next showing is possible. Simplify these efforts using these tips to help keep up the perfectly clean home charade until closing a deal.
Identify lesser-used rooms and keep them off-limits for daily use to minimize upkeep. Target areas routinely used, and give them a sprucing up daily. Keep the vacuum, cleaning wipes, and dusters handy, so occupants can clean as they go, especially in the kitchen, bathrooms, and living areas.
It might be a time-saver to avoid cooking on the stove for the time being and use crock pots, air fryers, and toaster ovens. Round up excessive pet toys, and place them in covered bins. Use lidded storage containers because your pets will likely sense something is up and will be eager to dig everything back out of an open bin to 'normalize' their environment.
Make Sure Everyone Knows the Last-Minute Checklist
Getting the household on board with a daily and weekly cleaning routine helps ensure the home is ready to show at all times. However, just before scheduled showings, here are some last-minute showing tips to erase the signs that the house is still owner-occupied.
Disinfect bathroom surfaces
Lower toilet lids and close cabinet doors and drawers
Wipe down countertops
Empty the dishwasher and sink
Close closet doors but leave other interior doors open and welcoming
Make all the beds
Tidy up children's playrooms and pet areas
Wipe away any fingerprints from glass surfaces
Do a quick sweeping or vacuuming
Use a lint roller on upholstered surfaces
Secure personal items with sensitive information like wallets, medication, etc.
Most real estate agents don't recommend that the owners be present during showings, as their connection to the property can impede the prospective buyer's focus. Plan a place for any pets and people to go during showings.
Yes, It's Possible to Live in a Home While Selling It!
Once a home is staged, some owners feel uncomfortable and hesitant to remain there until the property sells. However, with a bit of mindfulness and a routine schedule for tidying up, it's doable for those willing to make a few concessions. After all, sellers will save money on temporary housing and can avoid paying a mortgage on their unoccupied homes. Utilizing a Sell Now, Move Later mindset by living in your home while it sells can mutually benefit buyers and sellers with the right approach.
Sell
Now,


Move

Later,
with
Laurie Finkelstein Reader
Selling your home? The SELL NOW, MOVE LATER program eliminates the stress of selling and buying, maximizes the chance of getting a great price for your home, and gives you more time to move.
Click to Sell Now!