Is Fort Lauderdale Dog Friendly? Dog Parks & Pet Friendly Places Near Fort Lauderdale
Posted by Laurie Reader on Wednesday, April 27, 2022 at 7:50 AM
By Laurie Reader / April 27, 2022
Comment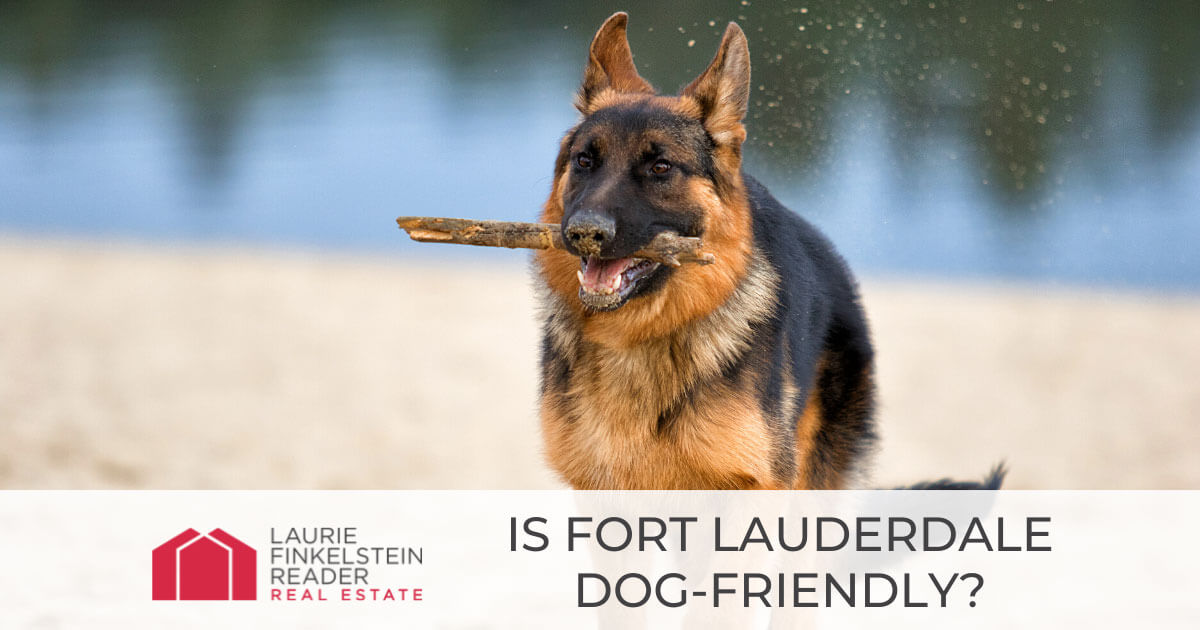 Pet owners are fond of noting the dedication and love of four-legged roommates. From money spent on treats and toys to selecting homes based on pet amenities, we do everything to show them appreciation.
As a community that is known for its warm weather and outdoor activities, the Fort Lauderdale community is designed with furry companions in mind. That is why there is a wide variety of outings that invite dogs and other pets to join in the fun. Read on for the complete guide to pet-friendly places and activities in Fort Lauderdale, FL.
Best Neighborhood Dog Parks in Fort Lauderdale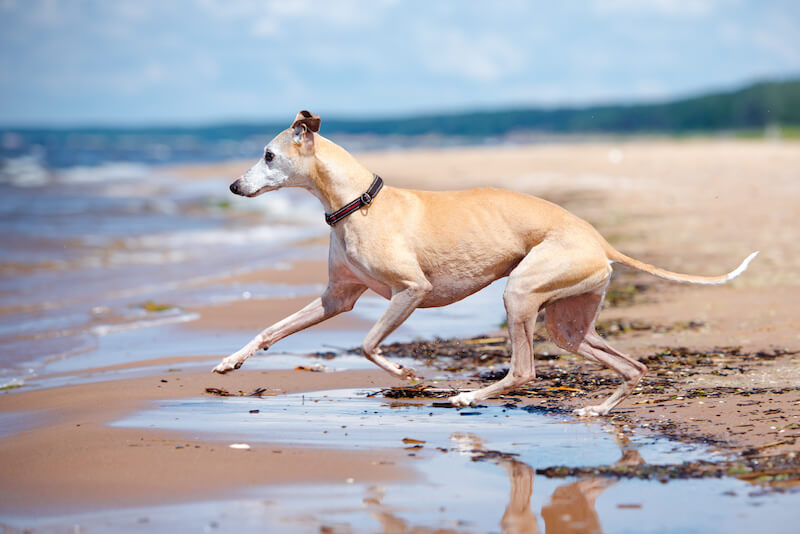 If dogs were asked to create the perfect facility, public parks would be at the top of their lists. Sunshine, fresh air, and greenery are beneficial to humans and pets, and canines also love the wide variety of scents they discover in public parks. Dogs love the following dog parks in Fort Lauderdale.
Dog Swim and Bark Park at Snyder Park
Snyder Park is an urban park with a full list of modern sports and social facilities, including a basketball court, bike trail, butterfly garden, fishing spots, and horseshoe pits. Human groups will find pavilions for renting, picnic tables, and grills. For off-leash fun, the park includes two fenced-in areas where pups can run free, and there's a separate area for smaller dogs.
Free to enter, the park contains agility courses including ramps and jumps. Athletic dogs will be sure to burn off enough energy to sleep comfortably when they get home. For those hot days, the park includes water fountains and paw washing stations. Thanks to all these amenities, it's considered one of the best parks in Fort Lauderdale.
On the other side of the parking lot is a Dog Swim area. Another favorite on days with higher temperatures, the swim area is a dog-only lake created specifically for playful pups.
Dog Swim and Bark Park at Snyder Park Additional Information
Address: 3299 SW 4th Ave, Fort Lauderdale, FL 33315
Hours: Open 7 a.m. to 7 p.m. every day
Backyard n' Brews
For dog-owners seeking a more exclusive club, Backyard n' Brews is open weekday afternoons and all day weekends. The private park offers a little something for everyone, making it the perfect place for relaxing. Furry friends will enjoy the fenced-in, leash-free dog park, including various obstacles like ramps and a pool area. Because this is a membership-only club, canines can develop friendships with the other four-legged patrons.
On the other hand, human customers are encouraged to take advantage of craft beers, wines, fountain sodas, and Italian specialty coffees. A single day of fun is $10 and includes the dog park and Beer Garden. Save money with a monthly pass for $30 or a yearly membership for $275. Stop by the website to check out the dog of the week photos!
Backyard n' Brews Additional Information
Address: 817 NW First Street, Fort Lauderdale, FL 33311
Hours: Open weekdays 3 p.m. to 10 p.m. / Saturdays 8 a.m. to 10 p.m. / Sundays 10 a.m. to 9 p.m.
Fort Lauderdale Dog Beach
Also known as Canine Beach, Fort Lauderdale Dog Beach is officially a part of Fort Lauderdale Beach that is sectioned off at certain times for four-legged friends. However, there is no fence separating the public beach, and there is a nearby road, so owners using this beach must be sure their pups are well-behaved and not likely to run off into traffic. In part because there is no fence, all dogs are required to remain on a leash at a maximum of six feet.
As usual, dog owners are responsible for doggy waste cleanup — doggy bags are available if necessary — and proof of pet vaccination and license are required. With human assistance, thirsty pups may also take advantage of beach showers and water fountains.
Beachgoers with proof of residency can buy annual permits for $30. Visitors can find annual permits for $45 or weekend passes for $7.
Fort Lauderdale Dog Beach Additional Information
Address: 1399 N Fort Lauderdale Beach Blvd, Fort Lauderdale, FL 33304
Hours: Closed Monday–Thursday / Friday & Saturday 3–7 p.m. / Sunday 1–7 p.m.
Barkham Park
Barkham Park is a huge public green space featuring a campground, bike trails, nature trails, and a popular shooting range. Sports enthusiasts will also find spots for fishing, pickleball, tennis, and disc golf.
Part of the larger Markham Park, the aptly named Barkham Park is a fenced-in area designed specifically for canines. Dogs within the gate are allowed to be off-leash for plenty of running and frolicking with other friendly pups. Like most parks, owners are required to clean up any waste. Because of the lovely green grass in the area, owners are asked to prevent their dogs from digging holes, and handlers can only bring three at a time.
Guests are asked to limit playtime to an hour. Day passes to the dog park are $5, but annual passes are available for up to three dogs for $25. Proof of pet vaccination is necessary during the purchase.
Barkham Park Additional Information
Address: 16001 W. State Rd. 84, Sunrise, FL 33326
Hours: 8 a.m. to 7:30 p.m.
Happy Tails Dog Park
Happy Tails Dog Park can be found in the nearby city of Plantation, Florida, only a few miles from Fort Lauderdale. The park offers large open spaces that have been separated for larger and smaller pups. Curious leash-free canines can find plenty of grass and trees for sniffing and room to romp with new furry friends. The cutoff for large dogs is 25 lbs or more.
The park also offers a third area that is a great place for agility and obedience training. All dogs must remain on a leash outside the fence, and gates can not be left open unattended. No food is allowed inside the dog park, and any young people under 12 must stay with adults.
Human attendants can enjoy the pavilions for plenty of shade, and there is ample parking nearby. Best of all, everything is free.
Happy Tails Dog Park Additional Information
Address: 6500 SW 16th Street, Plantation, FL 33317
Hours: Monday, Tuesday, Thursday, Friday 7 a.m. to 9 p.m. / Wednesday 12:30–9 p.m. / Saturday & Sunday 7 a.m. to 7 p.m.
Dog-Friendly Activities in Fort Lauderdale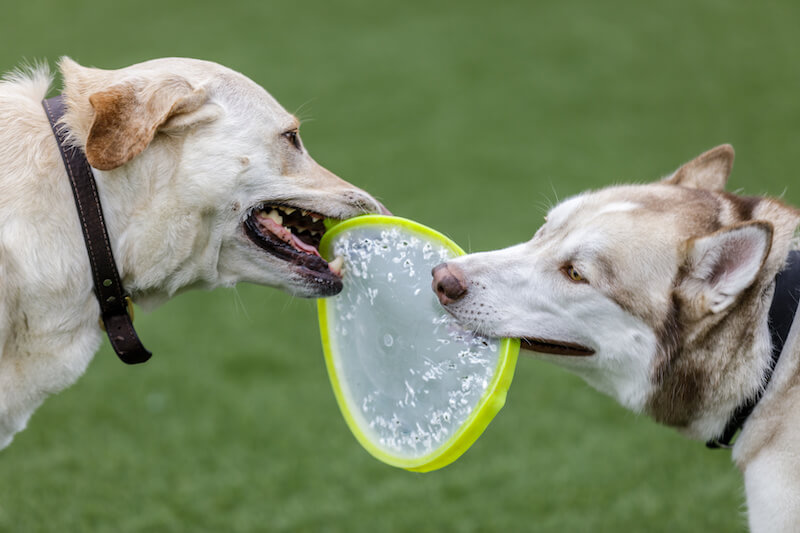 As great as dog parks are, sometimes pets want more structured activities. Like humans, canines can often get bored doing the same thing. Dog owners looking for a change of pace will enjoy a variety of furry friend fun in Fort Lauderdale. From annual special events to occasional afternoons away from the house, here are some things pets can enjoy.
Love playing catch with pets? Try Fort Lauderdale Toss and Fetch! The events are informal pet owner meetups where people and dogs compete in various Frisbee tossing matches. No experience or training is necessary.
Water-loving canines and their owners may enjoy Sup Pup Paddleboard. The company specializes in paddleboard rentals where both humans and dogs can explore the various rivers and canals in the area. The company owner's dog, Mr. Beaches, is a mainstay in the region. He is well known for his love of paddleboarding.
Another option from Sup Pup is kayaking. Kayak rentals can start at $35 an hour, and a four-person boat is $160 an hour. For just $45, guests can get a quick lesson on safety and basics, followed by a tour of some local waterways. Just don't expect the pup to help paddle!
Dog-Friendly Restaurants in Fort Lauderdale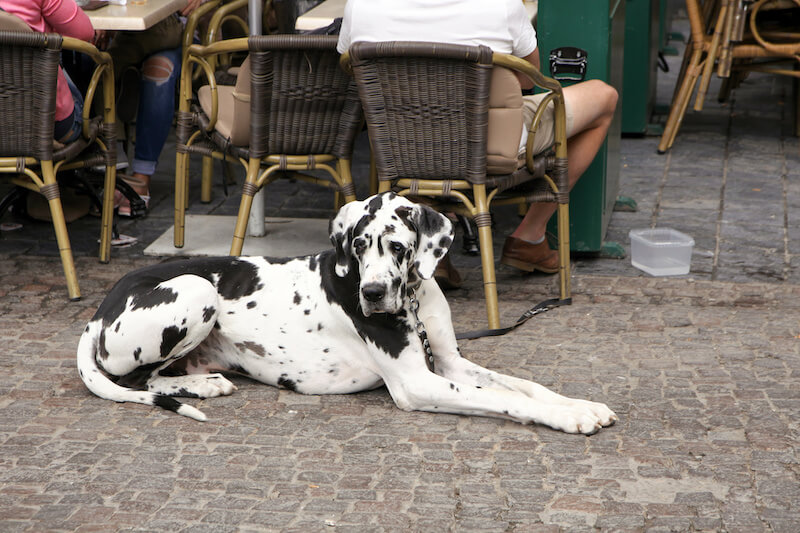 Any pet owner knows that the experience of shared food is a favorite for four-legged friends. However, delicious meals are also important to people. This overlap creates the perfect opportunity for restaurants that allow well-behaved dogs on a leash to join their owners. This is an excellent way for humans to spend a little time in town without leaving furry friends behind.
Casa Sensei features a unique blend of Asian and Latin American flavors for food combinations that are not possible anywhere else. Dogs are welcome on the outdoor patio but don't forget to ask for the special doggie sushi menu. Nauti Dawg is a cafe-style restaurant offering breakfast, lunch, and dinner for humans. Pups can order from the "For the Dawgs" menu for fresh meats like hamburgers and chicken breasts. Shooters Waterfront offers great views of the Intracoastal rivers and boat shows, and owners can ask for the dog menu for high-quality organic meals.
Sometimes the evening is all about the pup. Show them how much they are loved by visiting Chef K9's Doggy Bistro & Bakery. The doggy-only restaurant offers fresh, all-natural dishes designed for each breed without artificial preservatives or meat meals.
Dog-Friendly Shopping in Fort Lauderdale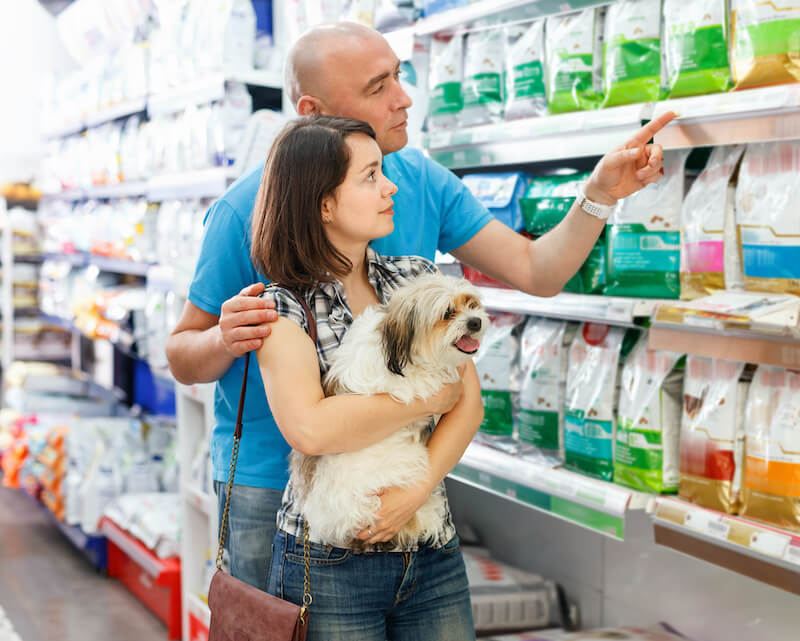 Shopping is another activity that humans love. Why not take along Fido to help with the hunt for good deals? Fort Lauderdale offers a few places where dogs and humans can shop.
Visit Woof Gang Bakery and Grooming for pet supplies, treats, etc. In addition to the dog bakery featuring several kinds of jerky, owners can find bone broths, dog bowls, and packaged goodies. Ruff House is another pet supplies store that is an excellent place for shopping. They provide a diversity of dog treats, meals, and supplements to help pups live long, healthy lives.
As for human-centered shopping, Las Olas Boulevard is the center of retail, restaurants, and bars in the area. The street stretches from downtown to near the beach and is a great walking community. Dog owners will find a wide variety of shops on the street open to four-legged customers. Don't forget to take the occasional break at one of the many restaurants with dog patios.
Pet-Friendly Lodging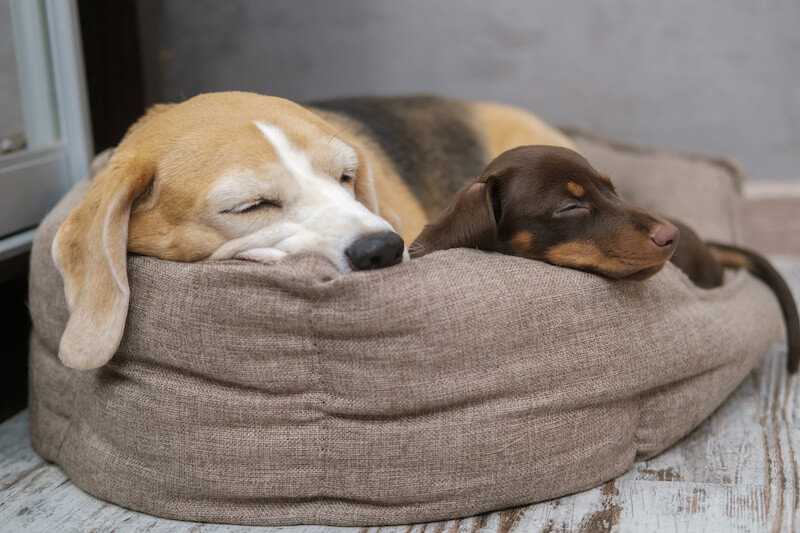 Whatever the reason, overnight lodging is a necessary and often enjoyable part of life. Why should it be any different for furry friends? Here are a few options for pet-friendly hotels in Fort Lauderdale.
Owners with two pets of any size may want to visit the Kimpton Goodland Hotel Fort Lauderdale Beach. The facility is friendly for both dogs and cats, with up to two allowed with no additional fee. Humans may also enjoy the two pools, beautiful courtyards, and beach-inspired bar and restaurant. Rooms are available for around $190 a night.
Dog owners also have the option of staying at Fortuna. For an additional $25 per night, up to two dogs of any size can sleep with their human companions. As long as they are well-behaved, pups can even be left in the room. Overnight rentals start as low as $160.
Tropi Rock Resort offers humans amenities like a business center, laundry room, and fitness center. No more than two animals under 40 lbs are allowed, and each can stay for $20 per pet per night. Dogs and cats are welcome, but both must be in a crate to be left alone in the room. Stay a single night for $140.
Budget-conscious vacationers may enjoy a night at the Beachside All-Suites Hotel for around $92. Although they only allow small dogs under 15 lbs, there is no fee for up to two pups. They do require a $250 refundable deposit for each animal.
Furry Fun in Fort Lauderdale
Pets give us everything they can, including love, loyalty, and (occasionally messy) fun. Why not select a new community home that understands the importance of spending time with dogs and cats? Fortunately, if you are moving with pets, there is a wide assortment of Fort Lauderdale outdoor activities, parks, and other pastimes to help us grow closer to our pets.