4 Upscale Ideas For Furnishing & Decorating Luxury Condos
Posted by Laurie Reader on Wednesday, November 2, 2022 at 3:00 PM
By Laurie Reader / November 2, 2022
Comment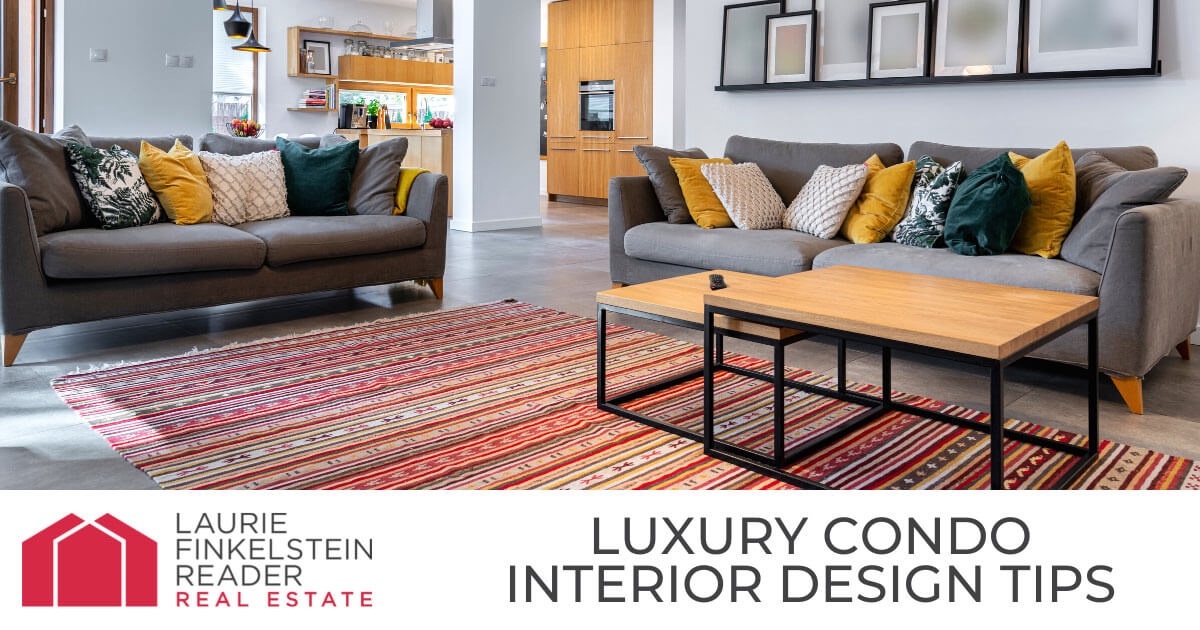 In addition to building amenities and the neighborhood or area, the interior is one of the most important aspects of luxury condos. Homeowners can highlight their unique style and make their house a home. Fortunately, several relatively small ways to decorate your condo interior have a tremendous impact: a little can go a long way!
Make the Most of Your Condo's View
The view is one of the most significant selling points for many luxury condos. Whether you have a water view or a city skyline view, this is the focal point of the entire space and, as such, should be maximized.
A simple way to get the most from the view outside your windows is to arrange furniture that is oriented toward it. You'll enjoy the views as you go about your day, eating breakfast at the table, relaxing on the sofa, working from your desk, or even simply walking from room to room. Another good idea is to ensure ample seating in the rooms with the best views, to encourage spending the most time there.
Putting a mirror directly across from a window is a clever optical illusion that doubles the amount of natural light flooding into the space. This is especially true in areas with a great deal of sun exposure, and combining this tip with space-saving condo design ideas can really open up a condo.
The wall space surrounding the windows is also crucial in maximizing a condo's view. Avoid painting the walls in harsh tones and instead opt for lighter, more airy hues that let the view be the star attraction. Cream, beige, and standard white hues are excellent choices for walls with large windows, especially in city settings where countless different-colored lights and plenty of other things are happening outside.
Enhance the Feeling of Luxury With High-Quality Materials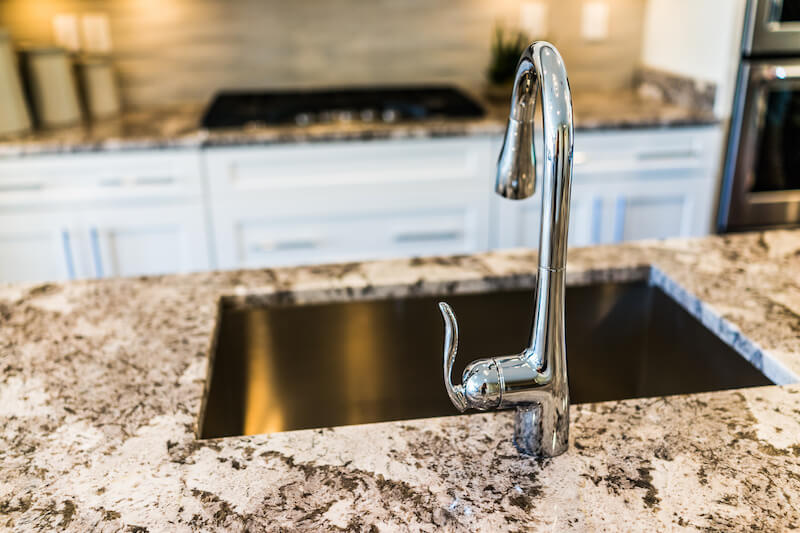 One subtle but very high-impact way of making a luxury condo feel more luxurious is to invest in higher-quality building materials and finishes. Countertops made of top-tier materials such as granite or quartz are more closely associated with luxury than laminate countertops. Similarly, natural stone and exotic hardwood floors lend a substantially more elevated look and feel than laminate or vinyl flooring.
This gives your condo a more refined look overall, but it also pays off long-term, as you won't need to make repairs or upgrades as often. Higher-quality materials can also translate to a higher sale price should you decide to sell.
As a bonus, opting for higher-end finishes and materials adds a distinct sense of luxury to your home without taking up any additional space.
In addition to procuring top-of-the-line materials for your condo, ensure that any renovations or upgrades are handled by experienced, licensed professionals and contractors for the best results.
Use Statement Pieces to Create Interest
In luxury condos, mainly with large windows with excellent views, less is often more when it comes to interior decor. Instead of several smaller pieces of art, for example, a single extra-large painting can create more of a wow factor.
The key to a successful statement piece is to design the rest of the room around it. Not every other piece of decor should match the statement piece. The point is to have the statement piece stand out (i.e., make a statement), so be cautious about making the entire room too color-coordinated, as this can look cluttered.
Common statement pieces in luxury condos are large, often abstract paintings that command attention. Furniture such as couches or chairs also work well as statement pieces, but if there's not a lot of floor space, look up. Try hanging a statement-making chandelier from the ceiling to create visual interest.
While a statement piece is typically a single item, you can still employ the rule of three—which states that odd-numbered things are more appealing to the eye—to make it even more impactful. For instance, a colorful vintage couch may be the undisputed center of attention in the living room, but adding an odd number of throw pillows in contrasting colors is a great way to accent it.
Incorporate Lighting and Color to Pull Everything Together
Natural light boosts a space's brightness and can make it feel more spacious than it is. Not all condos have direct sunlight exposure. When artificial lighting is necessary, you can create an optical illusion that evokes natural light by choosing light-colored lampshades and light fixtures. Lighter lampshades help distribute light further, while darker lampshades offer a concentrated glow.
Another way to enhance your living space is to create an illusion of high ceilings—or play on already-high ceilings—by incorporating vertical design into the home's aesthetic. This can mean using vertical patterns for wall decor or installing vertical sculptures to give the illusion of an open, high-rise space.
You can easily create a thoughtful, cohesive look throughout your home by choosing the right color palette. Waterfront condos may do best with an airier, more relaxed feel, which luxury condo owners can achieve by using neutral colors in the home's paint and decor. Along the same lines, blues, greens, and other cool colors can help make a city condo appear even more chic.
Remember that color can impact a home's value to potential buyers; dark colors in the main living spaces can decrease a home's selling price, while blue bathrooms tend to fetch higher prices.
Interior Decor Can Make Your Condo (Even More) Luxurious
With the right decor and design, it's easy to make any condo more luxurious. The lighting, color scheme, and quality of the materials you use all significantly impact the look and feel of your luxury condo. If you're intentional about interior design, you'll watch your condo transform into a luxury space you'll enjoy every day.