4 Tips For Making Money With Luxury Condo Investments
Posted by Laurie Reader on Monday, November 7, 2022 at 4:45:30 PM
By Laurie Reader / November 7, 2022
Comment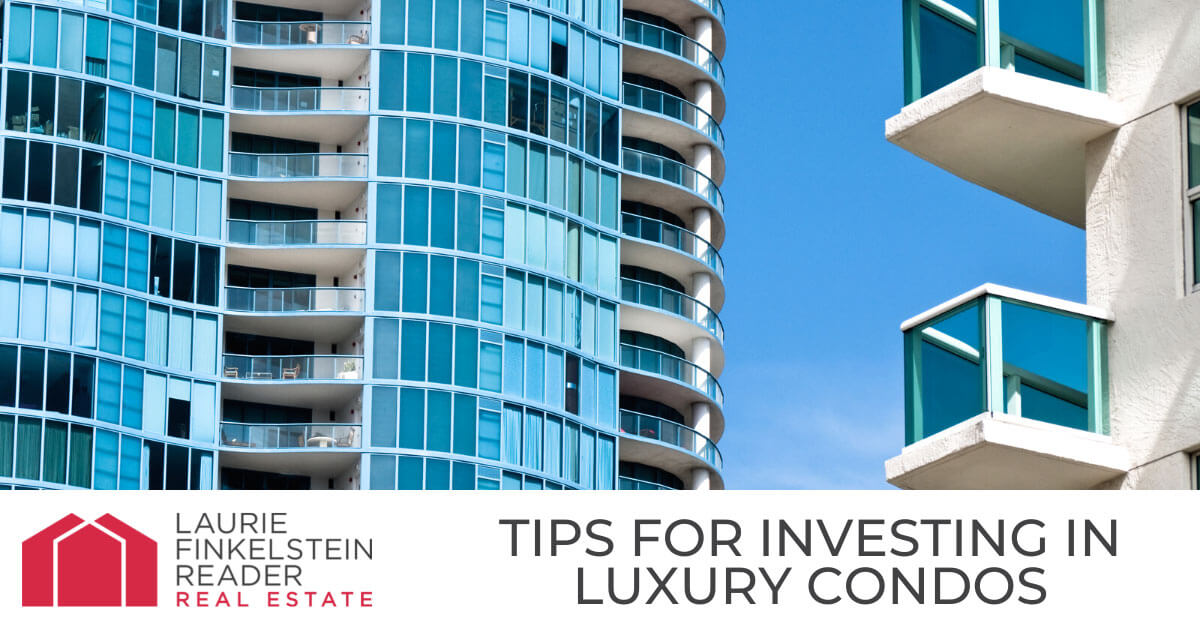 Luxury condos are becoming popular across the country for those who do not want the full responsibilities of homeownership. Luxury condos cost more, but they can also earn investors much more rental income. Investors may have the opportunity to provide ideal housing for people in the area while ensuring another income stream for themselves. These tips can help investors determine which condo communities are best for investment and the right time to buy.
Be Familiar With COA Rules
A condo owners association or COA usually governs condominiums. The COA sets rules for the community, charges fees for the upkeep of the property and amenities, and may provide additional services. Before buying in a particular community, investors should research the rules for the COA. Although the rules are intended primarily for owners, the application of the rules may extend to residents and visitors. The COA has a process for enforcing penalties for violations of the rules, including exclusion from the property for severe infractions. Investors should remember that these rules—and the committee members who set them—can change over time.
A COA can set limits on rentals. These limits might include the following:
Restrictions on nightly or short-term rentals
Minimum rental periods, such as 30 days
Limits on the percentage of the property that can be rented out
Property owner residence requirements
A maximum number of properties in the community that can be used as rentals
Additionally, the COA may set requirements landlords must follow when selecting and managing tenants. For example, landlords may need to have a prospective renter submit an application to the COA for screening before signing a lease agreement with the tenant.
Know What Amenities Are Offered
Investors should research the types of amenities the community has and the amenities offered inside each unit. Every condominium community offers a variety of amenities, which can be an attractive benefit for prospective tenants. Popular community amenities include:
Fitness centers with state-of-the-art equipment
Concierge services
Swimming pools
Pet services
Most communities will offer a variety of options. To distinguish them, investors may want to compare the size of the facilities or the types of services provided, to get a sense of which ones will be the most attractive to tenants.
Similarly, tenants in luxury condos usually look for amenities inside the unit. Units that offer the latest designs and features may secure higher rental prices. These might include:
Smart home automation
Washer and dryer in unit
High-end, energy-efficient appliances and HVAC
Although the unit may not provide all of these features by default, investors usually have at least a few options to renovate or upgrade. Investors should research their remodeling options and understand the COA rules for submitting requests.
Choose a Prime Location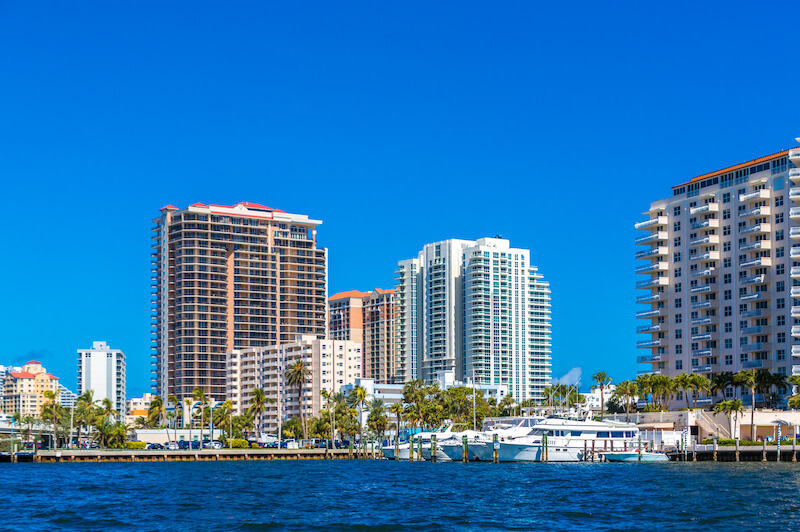 As with any real estate purchase, the location is one of the most important choices an investor can make. Finding a location ideal for tenants looking for that type of rental can make it easier for investors to keep the unit occupied at a higher price. Several location factors relate to most kinds of properties and tenants, such as:
Attractive views
Access to highways or public transport
Shops and services in the area
Size of the community
The best locations often cost more, but the return on investment may be worth it. Selecting a property with many of these essential factors can provide investors with a more reliable source of income over time.
Investors should remember that some factors that make a location great are unlikely to change, while others could change after a few years. For example, a condo in a beachfront community is likely to be attractive over time because the beach's location will not change. By comparison, a community with an excellent view in the distance could change over time, with new developments that hinder the view. Factors like this should influence a decision on buying a low-rise or high-rise condo.
Know the Best Time to Buy
Many factors determining the quality of a particular investment are tied to the time and price of purchase. Buying at the right time can make it significantly easier for an investor to acquire a property, make necessary upgrades, and rent it out to a tenant for a good return on investment. This may require investors to spend some time researching the latest high and low points of the local market and seasonal trends. They should also look into the rental history of the community to determine the most reasonable rental price for the unit.
Buying when the market is lower provides more cash flow to perform regular maintenance and occasional upgrades to the property. Although investors can make a good investment without purchasing the property for a low price, it does make things more difficult. A higher price for the property may involve a higher mortgage for the landlord, which often requires a higher rent to cover the costs. Securing the lowest price possible provides a cushion for unexpected changes, such as a major repair or a decrease in demand for units in the area.
Start Planning Your Condo Investment
Becoming a real estate investor often starts by buying a single property. Investors considering adding luxury condos to their investment portfolio should know that this option can be lucrative. Investors who make the right choices in community, amenities, location, and price may be rewarded with a predictable income that grows over time. With these tips, investors can tailor their research and find the units that are most likely to provide them with the best return on investment.