Jobs in Miami Florida: 2023 Work Opportunities & Economic Guide
Posted by Laurie Reader on Thursday, December 15, 2022 at 9:40 AM
By Laurie Reader / December 15, 2022
Comment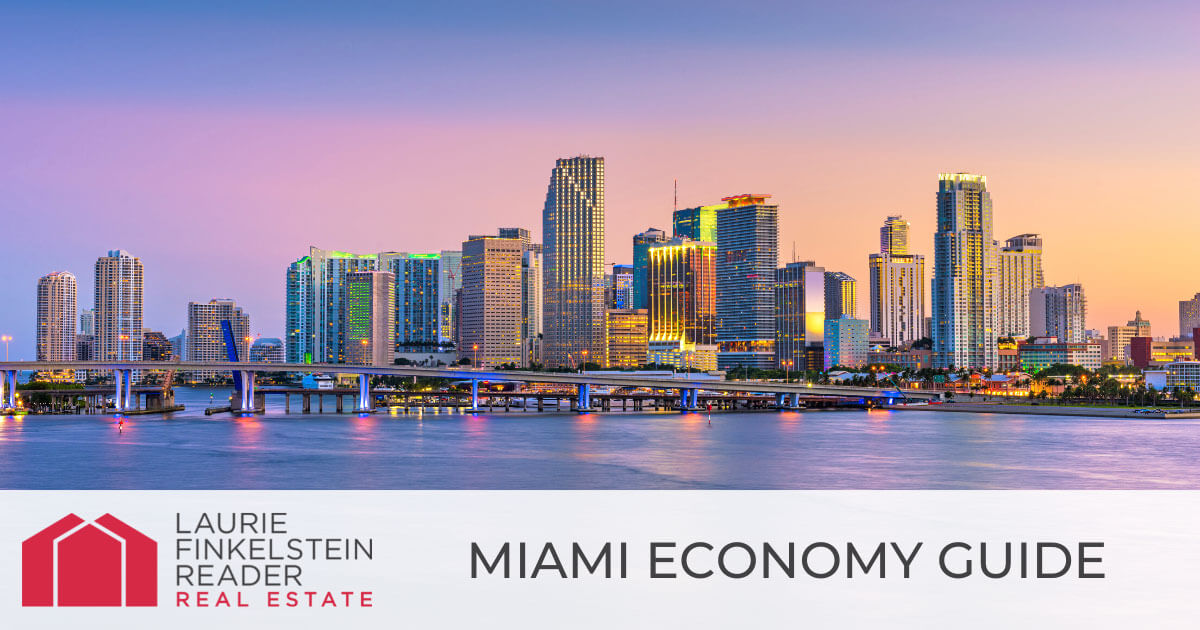 Newcomers to Miami will have plenty of options when choosing a place to work. With an unemployment rate of just 2.3 percent, the city of Miami has one of the best economies in the United States. A thriving city on the Biscayne Bay, Miami is home to the nation's largest hospital and the world's largest tourist seaport. Whether a person wants to work in the public or private sector, the robust Miami economy and its many industries will likely provide fantastic work opportunities.
Top Employers in Miami
Baptist Health South Florida is the largest private employer in Miami and one of the largest in all of South Florida. The company employs around 11,350 people at the South Miami Hospital and in numerous physician practices and outpatient facilities.
American Airlines is the largest commercial airline based out of Miami International Airport, with roughly 11,000 employees. Miami is the primary hub for flights headed to Latin America and the Caribbean, which supports American Airlines' growing Miami presence.
Carnival Cruise Lines employs roughly 3,500 people in Miami. The next two largest private employers are in the healthcare sector: Miami Children's Hospital (3,500 employees) and the Mt. Sinai Medical Center (about 3,300 employees). Education, health care, and tourism account for Miami's three largest employment sectors.
Here are some of the top employers in the public sector in Miami:
Miami-Dade County Public Schools - 33,400 employees
Miami-Dade County - 25,500 employees
US federal government - 19,000 employees
Florida state government - 17,100 employees
City of Miami - 4,000 employees
Additional Large Companies in Miami
Cargil International Corp.
Royal Bank of Canada
Navarro Discount Pharmacy
The Parker Company
Medtronic USA, Inc
Ryder System
Is Miami a Good Place to Start a Business?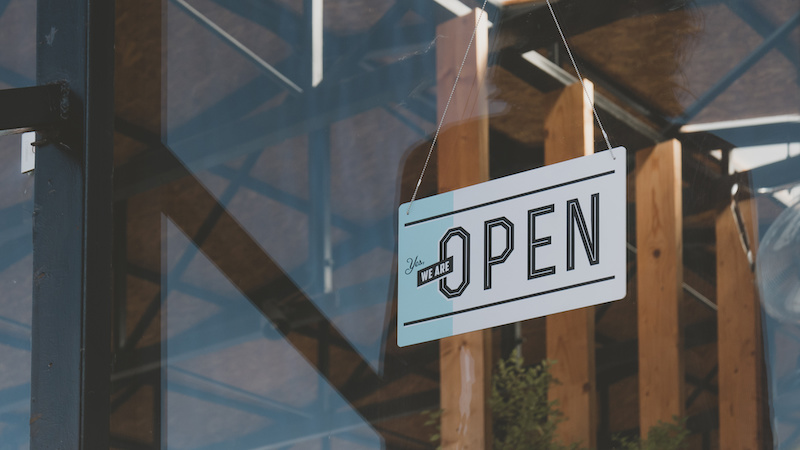 Miami is not just a "good" place to start a business. According to Biz2Credit, it is consistently one of the best US cities for small business owners. The Small Business Development Council estimates that there are more than 82,000 small businesses in the city, which employ 53 percent of all workers.
Many factors contribute heavily to Miami's business-friendly climate. For one thing, Florida has a very favorable tax climate. In 2018, the city mayor partnered with the Miami Small Business Development Council (SBDC) to reduce red tape and required permitting to launch a new startup in the city.
Government support for small business growth has led venture capital firms to pour money into small business startups. With more than 20 million tourists flocking to Miami's sunny beaches each year, it presents many opportunities for businesses that cater to visitors.
Import and export companies are also a significant factor in Miami. The city is one of the most extensive transportation and shipping hubs in the US between this country and Latin America.
Miami actively recruits business startups to the city as well. Groups like the Beacon Council, the Small Business Administration, the Women's Business Development Council, and Prospera all assist entrepreneurs hoping to bring the latest new startup to Miami.
Miami Economy Facts & Figures
In recent years, Miami's cost of living has risen above the national average. Typically, Miami homes for sale start at around $500,000 and often exceed $1 million. Miami waterfront homes and other luxury real estate listings often carry prices well over $10 million. Fortunately, the average salary in Miami also exceeds the national average.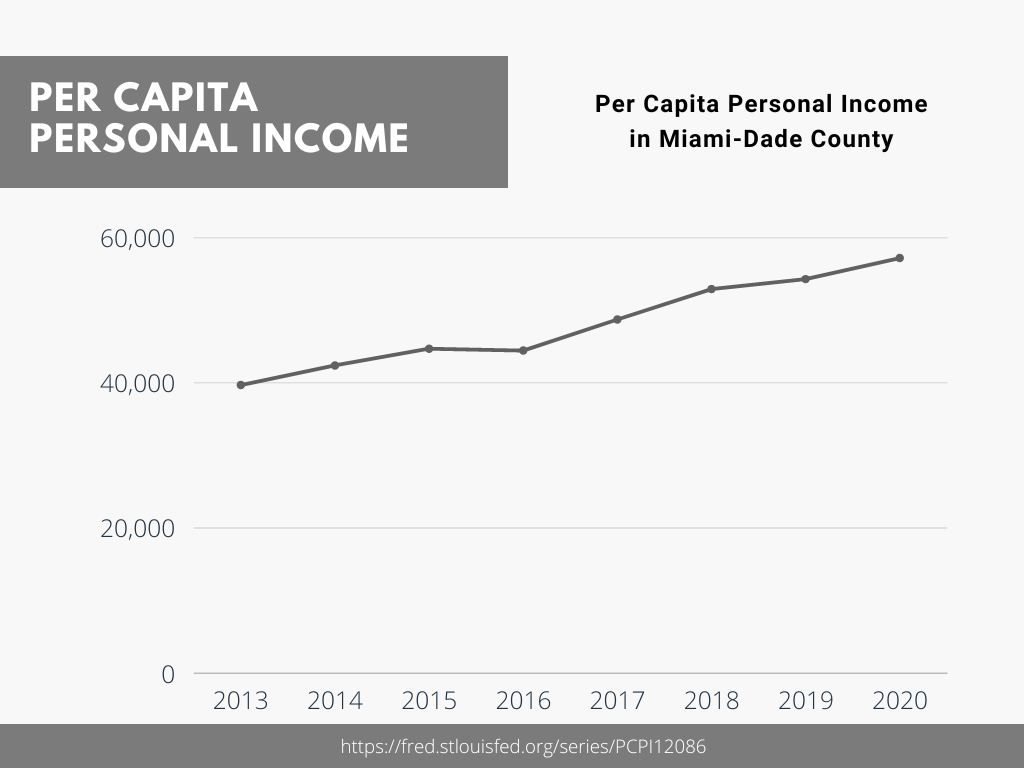 The city's annual Gross Metro Product is $151 billion. This is driven mainly by the tourism industry. Miami has been known as the Cruise Capital of the World for more than 20 years, with the Port of Miami handling the largest cruise ships in the world. Miami's entertainment centers, theaters, and performing arts venues make it a major cultural hub for the region and nationally.
Television production is another major factor in Miami's economy. Telemundo, UniMas, Univision Studios, and Sony Music Latin are all based in Miami, making the city a national hub of Spanish-language entertainment. The state and city's favorable tax climate, combined with the beauty of the sandy beaches and beautiful urban nightscapes, make it a popular destination for music video and movie shoots.
Miami Industries
Miami employment statistics have strengthened steadily due to the city's bustling business climate. Here's a closer look at the key industries driving the area's economy.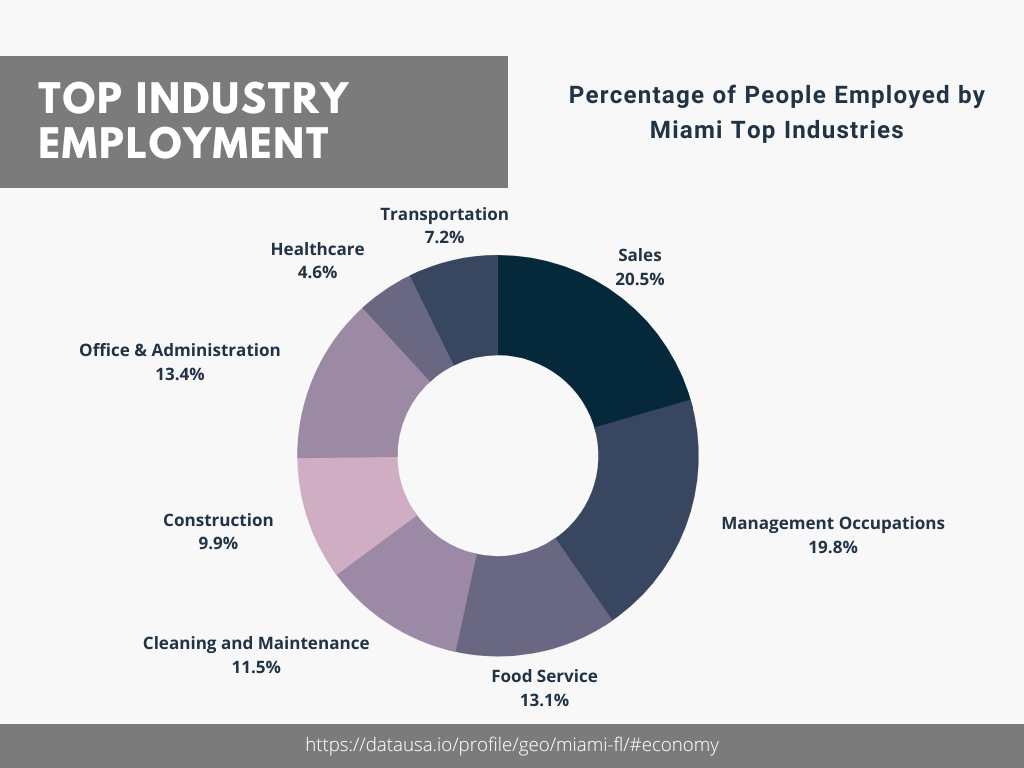 Tourism: Visitors don't just come to Miami during the typical "tourist season." The city's climate has made it a year-round destination for millions of Americans. This means that employment in the leisure and hospitality sector is full-time rather than seasonal like in other states.
Finance: Miami has one of the largest concentrations of international banks in the US, as well as a large number of domestic banking institutions.
International Trade: Miami International Airport brings in more freight from Central and South America each year than any other airport in the US. Plus, the Port of Miami on Biscayne Bay is the ninth-largest container port in the country.
Agriculture: There's no agriculture directly in Miami, but the city supports south Florida's agriculture industry by exporting fresh produce to the rest of the US from the airport. Most of the tropical fruits and fresh vegetables sold in the US each winter are shipped out of Miami International. And here's one more fun fact about Miami's economy: The city provides more than one-fourth of all ornamental plants sold in the US yearly.
Top Industries in Miami
Aviation
Banking and Finance
Hospitality and Tourism
Technology and Innovation
Life Sciences and Healthcare
Trade and Logistics
Find Your Dream Job in Miami's Booming Economy
Sunny weather all year long makes Miami a great place to live and work. The city's favorable business climate ensures that workers can quickly find jobs when they move to Miami. Even better? Job growth is projected to continue increasing faster than the national average for the next several years.