Miami Schools Guide: Public Districts, Charter Schools & Private Schools in Miami
Posted by Laurie Reader on Monday, September 12, 2022 at 9:34 AM
By Laurie Reader / September 12, 2022
Comment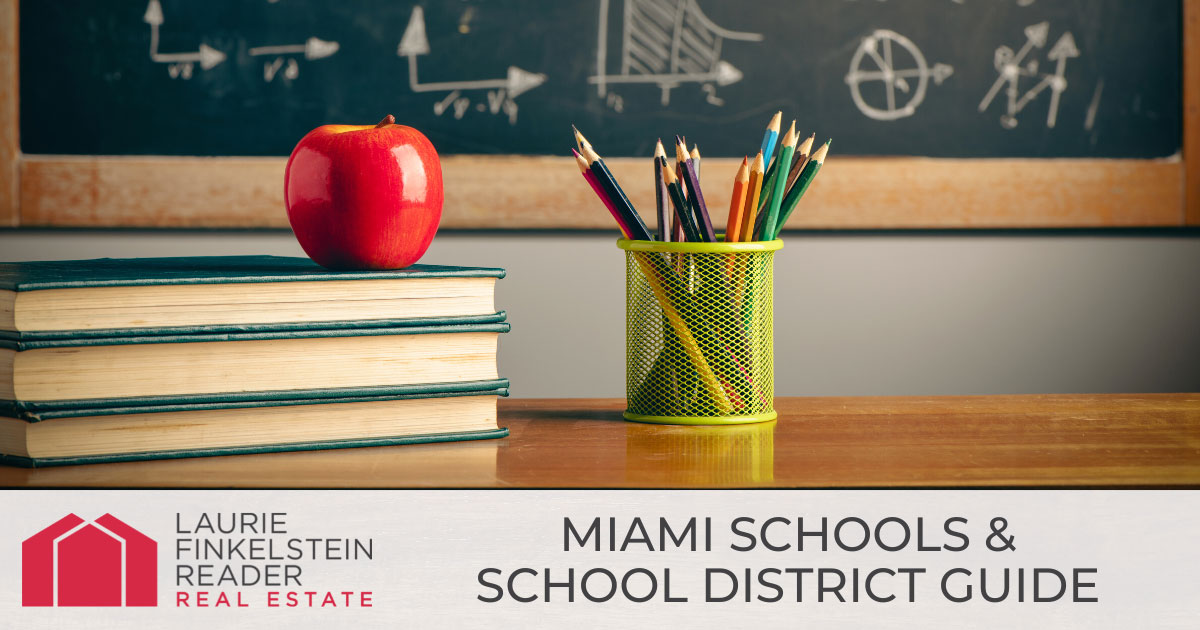 Are you considering moving to Miami? Along with the fabulous weather and amazing beaches, there are also numerous schools in the area. In fact, the city of Miami has one of the largest public school districts in America. Private, charter, and magnet schools are also available—not to mention the large colleges and universities. Whether you have children or are an adult looking to advance your careers through extended schooling, there's likely a Miami school for you.
Public School Districts Serving Miami
Miami-Dade County Public Schools (M-DCPS) is the main district serving all local public schools in Miami. M-DCPS is the fourth-largest school district in the United States, with approximately 334,000 students and another 50,000 adult learners enrolled.
The M-DCPS administers 417 public schools in Miami, including a mix of International Baccalaureate, Cambridge, and Career Academics programs. While there are far too many schools to list or describe their attendance boundaries here, the M-DCPS maintains an address database where users can look up which school covers which neighborhoods.
M-DCPS also offers bilingual education and international studies programs. Bilingual education is offered in several languages:
French
German
Haitian Creole
Mandarin Chinese
Spanish
Charter Schools & Magnet Schools in Miami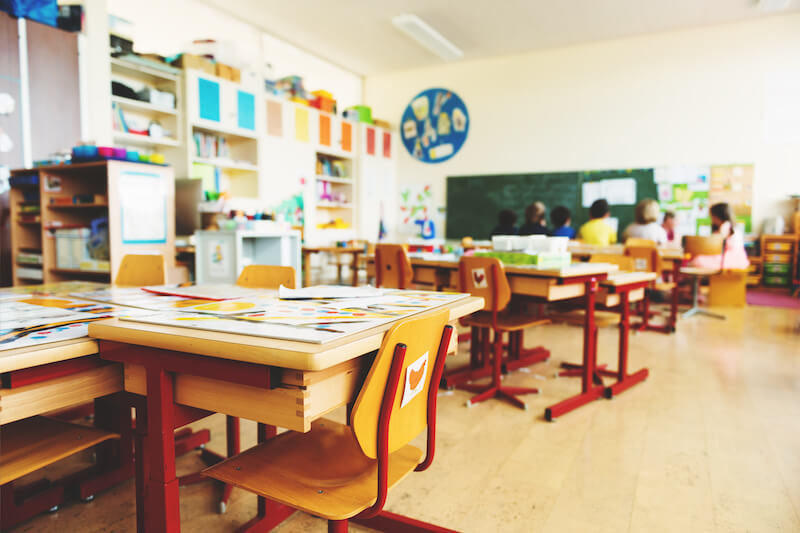 Charter schools adhere to the public school curriculum but are operated by private companies. More than 150 charter schools operate in Miami-Dade County, and many offer bilingual education in various languages. For example, the International Studies Charter School (ISCS) is a grade 7-12 public school offering three bilingual programs: French, Italian, and Spanish. Students can earn a dual diploma from the ISCS, which is internationally recognized.
Magnet schools are public but provide a specialized curriculum and programs unavailable elsewhere. An example would be a Visual and Performing Arts (VPA) school. There are more than 100 magnet schools in Miami, each organized around one theme: STEM, Liberal Arts, International Studies, or VPA. Pre-K through grade 12 magnet schools are available, and most schools select students via a lottery at the end of the magnet application period. The exception is the VPA schools, which requires auditions.
Private Schools in Miami-Dade County
More than 300 private schools in Miami have more than 60,000 students enrolled each year. Franco-American School of Miami is a French/English immersion school with two elementary campuses, with plans to expand to the first French-speaking middle and high schools in Miami. The two campuses are in the city of Coral Gables and North Miami Shores.
In Biscayne Bay, Ransom Everglades has been in operation for more than 120 years. Another private school is Gulliver Prep, which operates several middle and high school campuses directly south of Miami and offers students an International Baccalaureate (IB) bilingual education.
Miami Country Day School is a palm tree-lined campus overlooking the water. It has a PreK through Grade 12 campus in the Miami Shores community. For more than a century, St. Patrick's has operated separate elementary and high schools in the city of Miami Beach with small class sizes.
Colleges & Universities Near Miami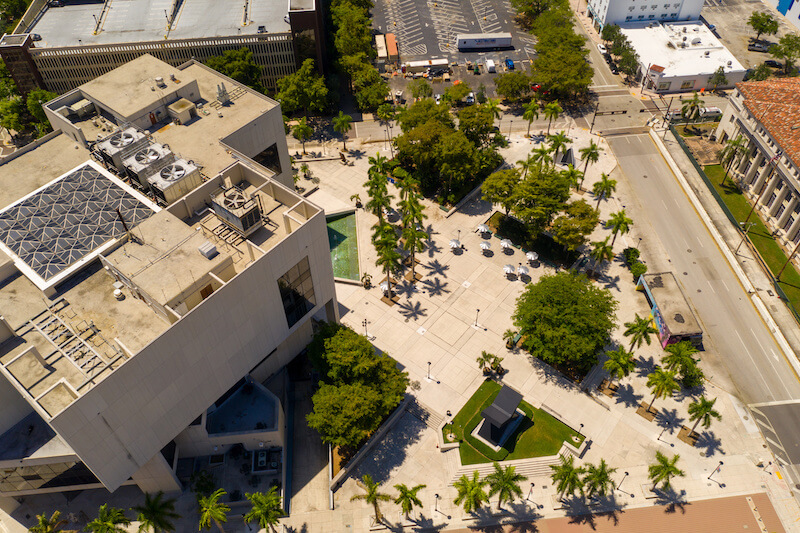 The University of Miami offers degrees ranging from certificates to doctorates and everything in between. It enrolls more than 11,000 undergrad students annually. Also in Miami is Miami-Dade College, which has campuses throughout the Miami area, each offering different programs of study.
Florida International University is a public four-year research institution with its main campus in Westchester, Florida. Florida International has a larger campus than the University of Miami and enrolls more than 40,000 undergrad students each year.
A private option for higher education in the Miami area is Barry University, enrolling around 7,000 undergraduate and graduate students each year. With more than 100 degrees to offer, it grants bachelors, masters, and doctoral degrees.
American Medical Academy offers two-year degrees for EMTs/paramedics and registered nurses. It's located directly in Miami and typically enrolls around 500 students annually.
Homeschooling in Miami
Parents who plan to homeschool their children in Miami need to file a notice of intent with a superintendent. While many online curriculum options are available for homeschoolers, the two most popular options in Miami are Time 4 Learning and Fun 4 Miami Kids.
Time 4 Learning offers the option to mix and match curriculum styles to meet each individual's needs. It also organizes regular field trips for groups of homeschooled students in the Miami area.
Similarly, Fun 4 Miami Kids has plenty of online curriculum choices and field trips to places like The Art Shack Miami and Everglades National Park.
So Many Educational Opportunities in Miami
Miami's beautiful skyline, booming economy, and amazing year-round climate make it a tempting destination for anyone considering moving to Florida. The beauty and climate will always be the city's biggest draws, but living here offers the advantage of some truly great educational institutions. The colleges and universities here ensure that everyone has the opportunity to achieve lifelong learning in one of the most beautiful parts of Florida.