How to Create a Timeline for Packing & Moving
Posted by Laurie Reader on Friday, July 16, 2021 at 9:20 AM
By Laurie Reader / July 16, 2021
Comment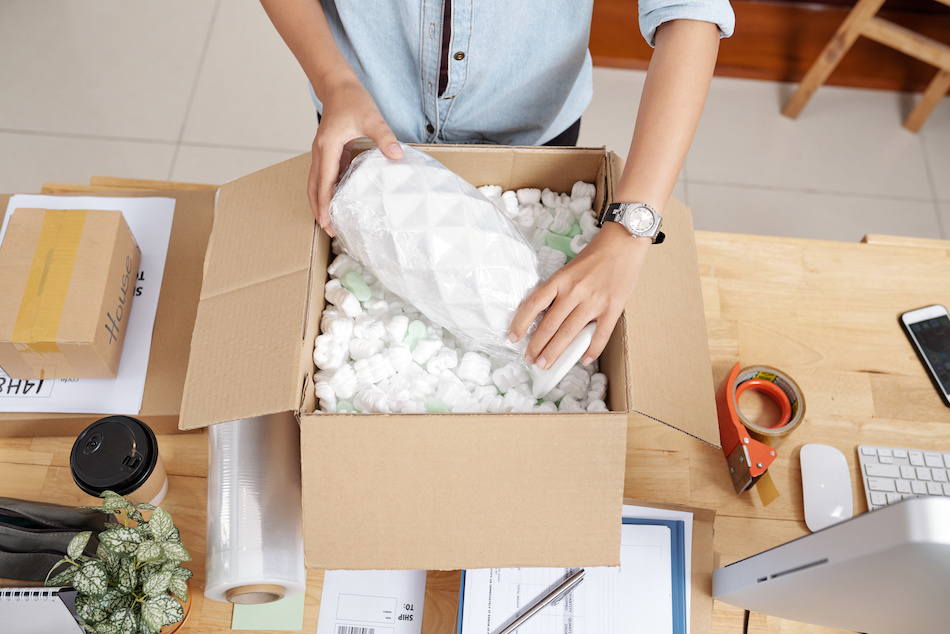 Purchasing a new home is exciting! After the pressure of considering home loan options and making a down payment, you should take some time to celebrate. However, purchasing a new home also means it's time to start planning to move, which can be daunting. When should you start packing for a move? You don't have to start putting things in boxes immediately, but you should start planning as soon as you know there's a move in your future.
It's not a simple task to take a houseful of possessions and move it somewhere else. If you try to do everything at once, you're likely to become overwhelmed. That's why it's important to break the job down into manageable steps. Keep reading to discover some helpful tips for creating a timeline for packing and moving.
Why Should I Create a Moving Timeline?
Few people can successfully wing it when it comes to a major job like packing and moving. For most of us, a timeline has several benefits.
Less Pressure
It's a lot easier to be confident about packing when the tasks are neatly laid out. You can track your progress as you check off what you've completed.
Better Time Management
Developing strong time-management skills is the best way to ensure a stress-free move. When are you going to hold a garage sale or take unneeded goods to the thrift store? How long will it take to go through the boxes in the attic? Will you get hazardous wastes to the disposal site on the day that they're open? Use your timeline to prioritize tasks based on urgency — that way, nothing gets put off until it's too late.
Prevent Wasted Effort
You don't want to go over the same part of your home twice or question whether or not you've already done a specific task. And you definitely don't want to pack and move things you're not going to need at your new address. A timeline helps prevent unnecessary work.
How Do I Create a Packing Timeline?
Your timeline tasks should start about 6-8 weeks before the move date. The timeline will be compressed if your move came up suddenly. Some people lay out the work room-by-room, while others prefer task-by-task. If you combine both methods, you can enjoy the benefits of each style. In any case, here are three ways to create a more successful timeline.
Visibility
Your moving timeline should be placed somewhere visible. If you can't see your timeline, then you're unlikely to use it. Spreadsheets are great, but they tend to be small even when you print them out. Consider more tangible methods instead. For example, rip a few months out of a wall calendar and post them side-by-side on your wall. Whiteboards are also convenient because they offer plenty of space, and you can always edit what you've written.
Wiggle Room
When creating a packing and moving deadline, it's crucial to include a little bit of wiggle room. What happens if it's time to start packing the bedrooms and you haven't finished the attic yet? As we all know, life happens. Time doesn't stand still for your move, so build some padding into your timeline.
Milestones
Packing for a move can be exhausting. It's easy to lose sight of your accomplishments when you're surrounded by towers of boxes. Include a few achievable milestones on your timeline, such as packing up the attic or getting rid of all non-moving items. When you mark them off on your timeline, take time to pat yourself on the back.
What Does a Moving Timeline Look Like?
Putting together your moving timeline can make the process feel much more doable, even when you're up to two months away from your moving day. While the details of each move will always vary, here are a few ideas for your own timeline.
6-8 weeks: When you're this far from your move, identify the materials you'll need and gather supplies such as boxes, containers, packing materials, and markers. If you haven't already sold your current house, you can use this time to install high-ROI upgrades.
5-6 weeks: At this point, go through each room in the house. Start with storage areas and identify what can be packed early and what needs to stay accessible.
4 weeks: When you're a month away from moving, it's time to sell, donate, or dispose of everything that's not going with you.
2-3 weeks: Pack and label infrequently used items such as decorations, seasonal clothing, and kitchen utensils.
1 week: Pack and label all non-essentials.
2-3 days: Pack everything you won't need until you get to your new home. Put together the items accompanying you: some clothes, toiletries, cleaning supplies, books, and toys.
Happy Moving!
When you follow a moving timeline, you're less likely to forget anything or put things off until it's too late. The hours you spend putting some thought into your timeline will help ensure that your move proceeds the way it should.