What to Know About Moving to Fort Lauderdale
Posted by Laurie Reader on Friday, July 30, 2021 at 9:14 AM
By Laurie Reader / July 30, 2021
Comment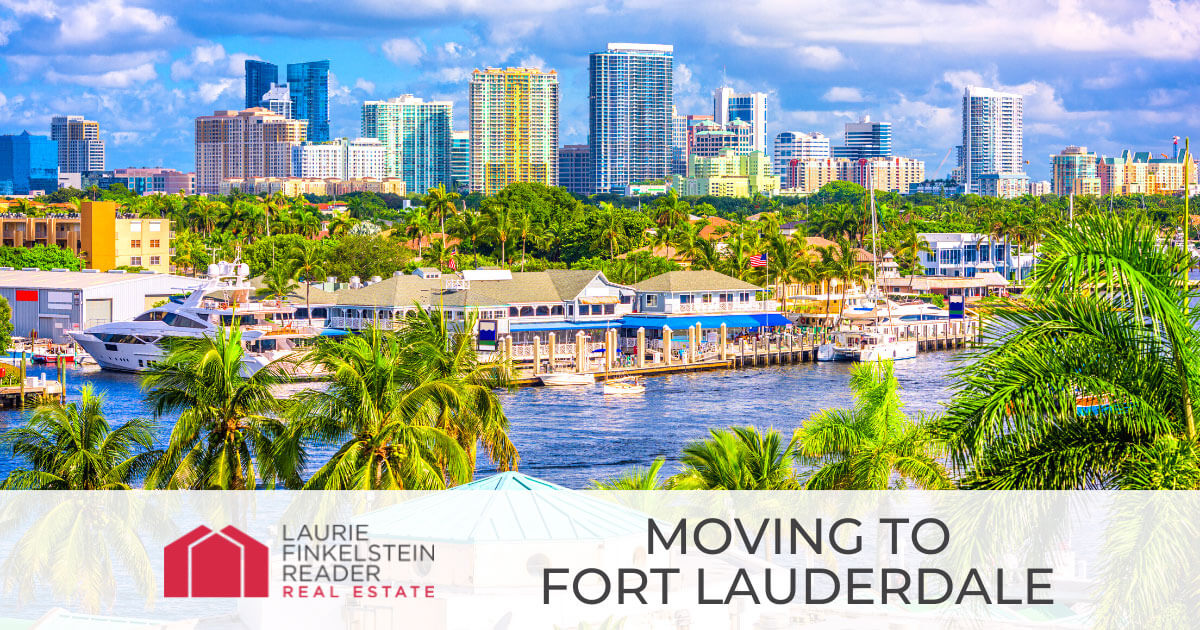 Living in Fort Lauderdale, FL
Fort Lauderdale, with its miles of inland waterways, has been nicknamed the Venice of America. From its waterfront homes to its plethora of water recreation opportunities, this city's ties to the water are unmatched. The Fort Lauderdale community is famous as a vacation destination full of beaches, music, and great restaurants. In fact, Broward County sees more than 13 million overnight visitors each year.
However, with more than 182,000 permanent residents in the community, it's clear that Fort Lauderdale is also a great city to live in. As part of the Miami community's metropolitan footprint, Fort Lauderdale has easy access to many southern Florida cities, as well as a multitude of amenities within its own city limits. From warm sands and sunshine to thriving downtown nightlife, it seems like For Lauderdale has it all.
Before they dive in, potential new residents should research the area thoroughly before moving. Fort Lauderdale has plenty of options for new residents, from condos to luxury homes, but many factors could influence whether the community is a great fit. Here are a few things to keep in mind before moving to Fort Lauderdale.
Cost of Living in Fort Lauderdale
One of the first points to consider is the cost of living of a city. How far can a dollar stretch? How will that impact a potential resident's lifestyle?
The cost of living in Fort Lauderdale is 17.9% more expensive than the typical U.S. city. That means it may take nearly $118 to purchase the same amount of goods and services as $100 in most areas. However, the extra expense isn't distributed uniformly. Grocery costs are 7.6% more expensive than most communities. Miscellaneous charges like repairs and clothing are only about 3.5% greater. Residents actually save money in some areas. Utility prices are 3.6% more affordable, and health care is 3.2% less expensive than average.
Compared to other communities, new residents will notice the largest changes in transportation and housing. Moving around the region may cost 31% more, and residents might pay an extra 36% for housing. The median home cost in Fort Lauderdale is around $250K–$350K. Compare that to the U.S. median of $230K.
Those renting housing typically pay more than the U.S. average as well. Renting a studio apartment in the community can cost about $930 a month, compared to the national average of around $820. Renting a one-bedroom apartment may cost $1,110, more affordable than the rest of the Miami region's average at $1,270. Two-bedrooms might run $1,410 each month, again more affordable than the regional average of $1,610. Those who need more space can find four-bedroom rentals for $2,480, almost $700 greater than the national average.
More information about cost of living in Fort Lauderdale:
Fort Lauderdale Job Market
Fort Lauderdale is a great place to do business. Numerous well-known companies choose to call the city their home, creating a lot of jobs for potential employees and opportunities for entrepreneurs. AutoNation is one of the largest retail companies in the country, selling new and used cars. They have about 26,000 employees nationwide, but their headquarters is in Fort Lauderdale.
BBX Capital is another firm based in Fort Lauderdale. They operate as a holding company with a variety of products and services under their umbrella. BBX Capital Real Estate, Hoffman's Chocolates, Renin home design, and Las Olas Confections and Snacks are all part of the company's portfolio. Citrix Systems is a potential opportunity for tech and software professionals. They have about 9,600 employees providing virtualized servers, applications, and desktops.
Health care specialists may find promising careers with Broward Health. One of the largest public health systems in the country, Broward has around 7,000 employees and annual revenues of about $213.7 million. Law enforcement workers may find jobs with the Broward County Sheriff's Office, which provides public safety services to the entire region. They have about 5,400 people on the payroll at an average of $36K each year.
Popular Industries in the Area
Not surprisingly, the two largest industries in Fort Lauderdale in terms of the number of employed individuals are retail at almost 9,900 and hospitality at almost 9,700. Both industries are strongly linked to areas with high levels of tourism. The third most common positions are related to health care, with around 9,400 involved in that trade. The fourth most populated industry category is professional, scientific, and technical services at over 8,200. Jobs related to education round out the top five, with nearly 6,000 people working in that field.
More information about finding a job in Fort Lauderdale:
Things to Do in Fort Lauderdale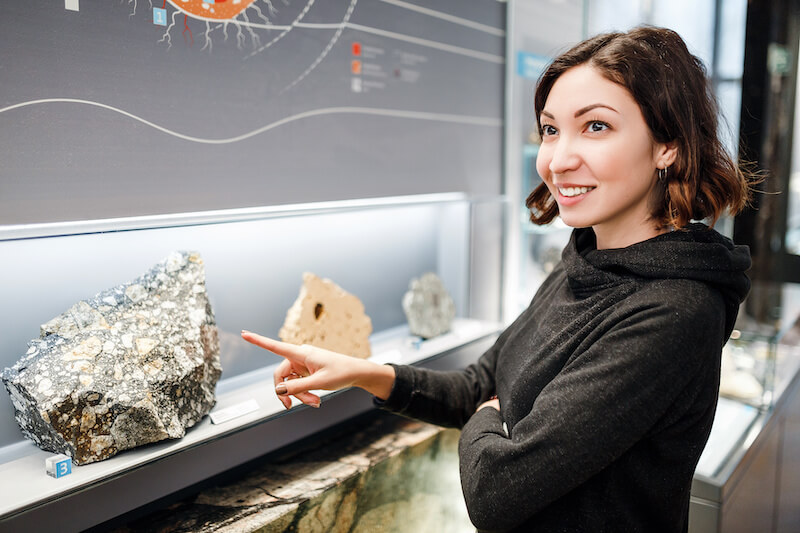 With millions of people visiting each year, this city rises to the challenge. The number and variety of things to do in Fort Lauderdale are boundless, and the city is packed full of activities suited for all hobbies and interests. Shoppers will love finding deals at shopping malls like Sawgrass Mills or The Galleria. Butterfly World and Flamingo Gardens are great outdoor places to watch brightly colored birds or insects. Kids of all ages can enjoy learning about new things at the Museum of Discovery and Science.
Fort Lauderdale is truly a community with something for everyone.
Outdoor Activities
Those who enjoy fresh-air activities can find plenty of sun and fun in Fort Lauderdale. Hugh Taylor Birch State Park is a great place for biking or skating down the nearly 2-mile-long park drive. There are also plenty of places where campers can pitch a tent for the night and watch the stars. The Elks Youth Camp is available for groups and provides more modern accommodations, including air conditioning, restrooms, and a kitchen.
With this being Florida, many new residents and visitors will want to know about the best beach locations. Fort Lauderdale Beach Park has sand volleyball courts, a non-motorized boat ramp, picnic tables, and outdoor showers, among other amenities. Lucky visitors may even spot some sea turtles! For a truly unique Fort Lauderdale experience, step away from the sand and cruise through the Venice of America on a gondola tour.
Restaurants, Breweries, and Bars
Dining by the waterside? Yes, please. Coconuts is a classy waterfront restaurant with a menu as impressive as the view from its patio seating. Watch the boats cruise by while enjoying grilled jerk wings and fish tacos. In the 1980s, The Elbo Room was the site of filming Where the Boys Are with Tom Cruise and Shelly Long. Today, patrons from around the area visit the bar for quality drinks and live music. Visit The Wilder for Happy Hour goat cheese croquettes, chicken katsu sliders, and cocktails with names like Never Ending Summer and Gincident. Invasive Species Brewing offers the best in craft beers seven days a week and delicious food from Billy's Curbside Kitchen.
Nightlife
Fort Lauderdale may be a great place to get a tan, but that doesn't mean the party stops when the sun drops. Check out Capone's nightclub for the best in popular music from live DJs. Inside The Galleria Mall, Blue Martini offers a party every night with plenty of live music and daily drink specials. Unwind and enjoy the blue-lit atmosphere. Book tickets at Culture Room or Revolution Live for heart-pounding live concerts under multicolored stage lights.
Fort Lauderdale Climate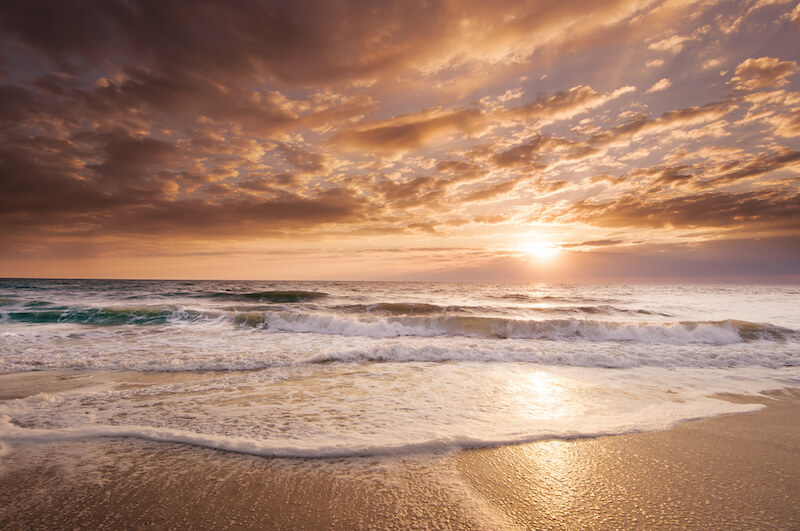 As a southern state, Florida as a whole is perhaps the closest to tropical weather possible within the contiguous U.S. Fort Lauderdale's climate is best described as warm and sunny. The community gets about 63 inches of rain each year, much more than the 38 inches typical for the country. However, it sees almost no snow. In a typical year, the region enjoys around 246 days of sun, compared to the average of 205 for the nation.
The warmest month of the year is in August, with highs around 90º. Between May and October, the days can be considered hot, with highs greater than 85º. The coolest month of the year is January, with lows around 59º. During the year, low temperatures range between 59º and about 77º in August. High temperatures range between about 76º in January and 90º.
Considering that the average rainfall is highest in June through October, the best time to visit the community is November through May. Those months provide the best combination of blue skies and comfortable temperatures.
More information about the climate in Fort Lauderdale:
Traffic in Fort Lauderdale
The city of Fort Lauderdale is accessible to the region via I-95 moving north to south and I-595 going east to west. US-1, FL-736, FL-845, and FL-838 also provide paths through the city. Traveling from Sunrise, FL to Idlewyld on the coast would take about 26 minutes under the best circumstances. During heavy traffic, the trip can take as long as 65 minutes.
Because this is a popular vacation area, Fort Lauderdale traffic can sometimes be determined more by the season and special events than the time of day. The roads can be crowded all day during periods with lots of visitors. However, the average commute time for the city is about 26 minutes, which matches the national average.
As for parking, there are several parking garages near the Fort Lauderdale-Hollywood International Airport. The Seven Isles and Idlewyld areas are also close to more than a dozen parking lots and garages. These also provide great access for people visiting Las Olas Beach and Fort Lauderdale Beach Park. Additional parking can be found near the Coral Ridge neighborhood and Galt Mile.
Alternative Routes
As mentioned previously, Fort Lauderdale is within the metro area of Miami. In fact, the community is only about 25 miles away. Accordingly, be prepared to leave early when traveling south toward Miami in the morning or moving north away from the central city in the evening. Traveling between Fort Lauderdale and Miami can take about 34 minutes using I-95 but can take as much as 85 minutes after work. The Florida Turnpike is also an option for part of the journey. Both routes will require paying tolls.
More information about traffic in Fort Lauderdale:
Fort Lauderdale Public Transportation
Fort Lauderdale offers a wide variety of public transportation services. Amtrak has a rail line that moves right through the city and provides rides to nearby locations such as Tampa, Orlando, and Hialeah. Broward County Transit has more than 1,600 bus stops within the community, covering more than 400 square miles. Fares are $2 per trip, but longer passes are available. Purchase a monthly pass for $70 and get unlimited trips for 31 days.
Brightline is a private train service covering the downtown areas of the West Palm Beach community, Miami, and Fort Lauderdale. Sun Trolley community shuttles provide free rides between area destinations and parking. This is a great idea for people who don't want to spend a lot of time looking for parking spaces in crowded locations. Tri-Rail is another long-distance option, with service through Fort Lauderdale, Miami, and West Palm Beach. Fares are calculated based on the number of zones traveled, but costs start as low as $2.50.
Fort Lauderdale Schools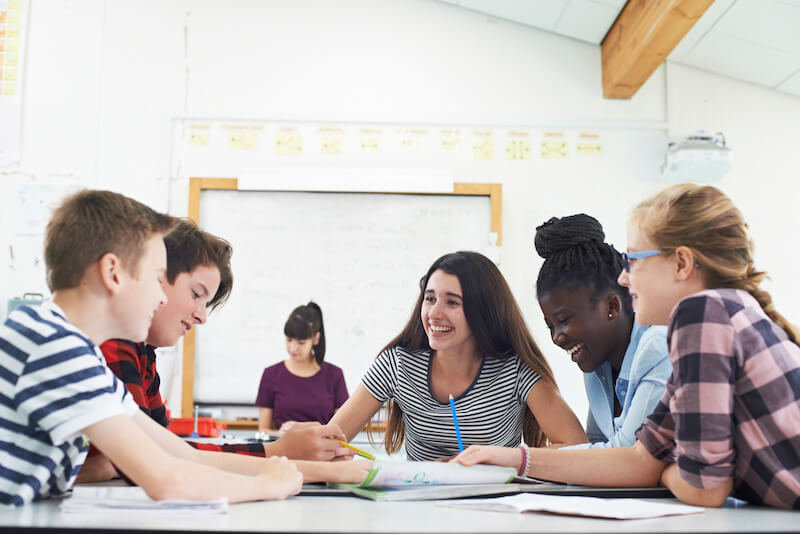 Given the size of the community, it's no surprise that Fort Lauderdale's list of public schools is very long. In fact, there are 177 preschools, 74 elementary, 41 middle, and 33 high schools. The city also has 173 private schools and 8 public charter institutions. Sunrise High School is the largest public charter school in the area, with about 420 students.
The community also has several colleges and universities. Broward College is a community college with about 67,000 students. The school offers 2-year and 4-year programs. Founded in 1977, Keiser University is a private university in the city. Tuition is about $19K a year, and they have about 19,500 students.
Sun and Fun and So Much More
Of course, Fort Lauderdale is a great place to spend spring break. However, Fort Lauderdale also has a fundamentally stable economy and fun for people of all ages. Visit the town for vacation, and consider staying for life.