Moving to Plantation: 12 Things That Make Plantation Florida A Great Place to Live
Posted by Laurie Reader on Friday, December 9, 2022 at 9:39 AM
By Laurie Reader / December 9, 2022
Comment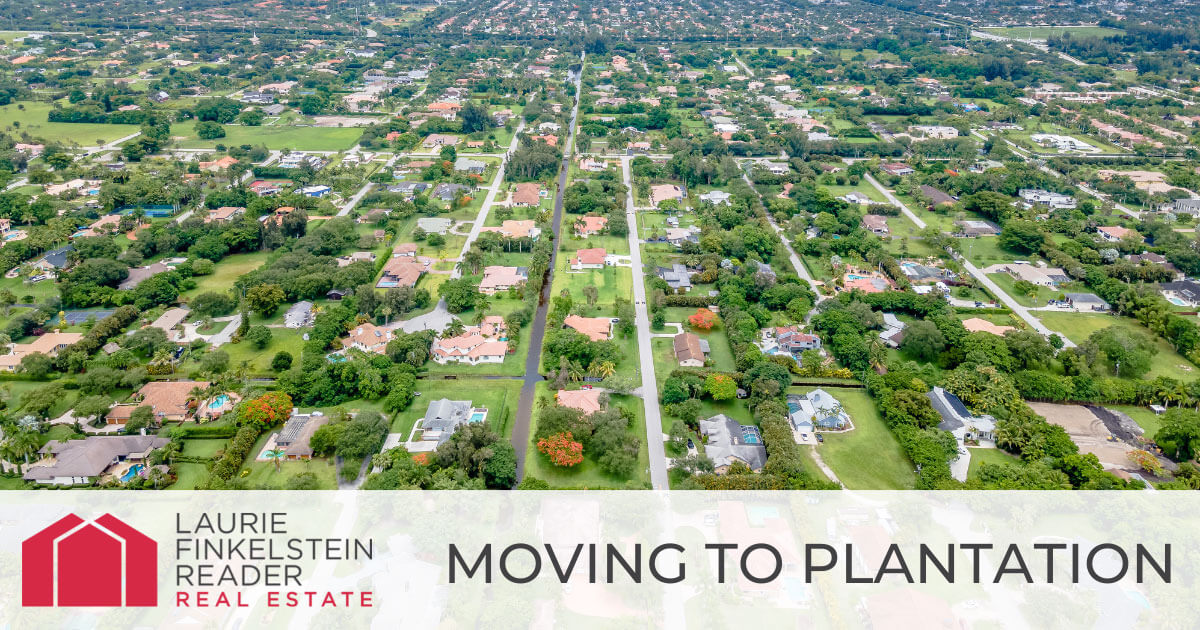 Living in Plantation, FL
The city of Plantation is one of the best suburbs in Fort Lauderdale. Home to nearly 100,000 residents, the area offers a pleasing mix of suburban peacefulness and urban amenities, making it an excellent option for those home shopping in southern Florida. For those wondering if they are a good fit for this city, the following guide provides what everyone should know about relocating to Plantation.
Plantation Cost of Living
On an overall cost of living index where the national average cost of living is equal to 100, Plantation scores 117. A significant factor in this score is Plantation's cost of housing, scoring 148, with the median home price being close to $500,000.
However, this number can be somewhat misleading since there are many home prices available in Plantation. Condos for sale in Plantation may begin in the mid-$100,000s, while sprawling luxury homes cost upwards of $1 million. While housing can tip the cost of living towards the high end of the spectrum, other expenses like healthcare, transportation, and utilities are more or less on par with the rest of the country.
The average salary for a single adult living in Plantation is just under $40,000, more than 20% higher than the state of Florida's average annual income of roughly $30,000. For a household, the expected income is roughly double this amount.
Florida is not subject to an income tax, which helps to offset the cost of living in Plantation. Likewise, sales tax in Florida is just 6%, more than a full percent less than the national average. These low tax rates further ease the higher-than-average cost of living in the area.
Plantation Job Market
Plantation is home to a booming economy; the city's job market has grown by nearly 2% in the past 12 months. There's no sign of slowing down, either—Plantation's job growth in the next 10 years is projected to increase by close to 40%.
Despite Plantation being a suburb of Fort Lauderdale, the city has its own sizable commercial presence. Some of the largest companies in Plantation include:
National Beverage Corp.
American Express
Virgin Voyages
These companies are in Plantation, and all have over 1,000 employees.
Many residents—almost 80%—work outside Plantation city limits. One of the most significant sources of outside employment for Plantation residents is the city of Fort Lauderdale, just a 15-minute drive from Plantation and home to major recognizable employers, including Amazon, AT&T, JetBlue, and Walgreens.
Popular Industries in Plantation
Florida is a hub of major innovators in the United States, and the city of Plantation is no different. Businesses are drawn to the area for its economy and significant projected growth. Florida has also been ranked the second-best state in the country for businesses.
Several industries in particular are at home in Plantation. The most common industries in the area include social assistance and healthcare, which employ roughly 15% of the Plantation workforce. Other common industries in Plantation include construction, manufacturing, and wholesale trade.
Things to Do in Plantation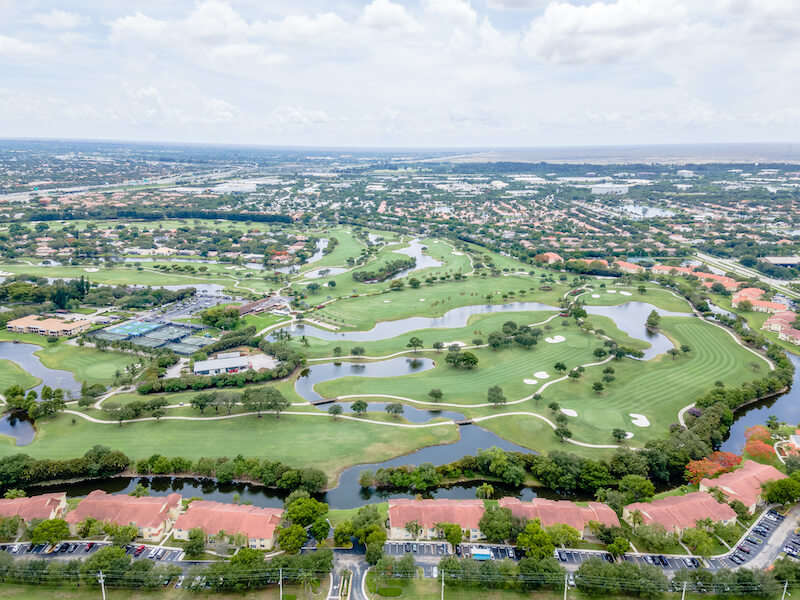 What is there to do in Plantation? The opportunities here are endless, and there is something for everyone and everything in this small but active city. The following are some of the best things to do in Plantation.
Outdoor Activities
Plantation has over 40 public parks offering pools, sports courts, open green space, picnic tables, grills, amphitheaters, gardens, walking trails, and more. Some of the most popular parks in Plantation include:
Central Park
Volunteer Park
Fig Tree Park
Secret Woods Nature Center
Happy Trails Dog Park
No two Plantation parks are alike, each offering visitors a unique experience.
For those looking to hit the trails, Plantation has plenty of those as well. The Atlas Trail, Barton Greenway, and Dressels Dairy Trail are each roughly one mile and are perfect for those looking to take a brief walk, jog, or bike ride.
On the other hand, trails like Cypress Creek Greenway and Krome Path are nearly 20 miles and are great for long-distance jaunts outdoors. Lake Okeechobee Scenic Trail takes the cake regarding length, spanning more than 100 miles and passing through several cities in southern Florida.
Local Attractions
Plantation has a high volume of interesting, entertaining, and educational attractions. For example, The Young At Art Museum and Plantation Historical Museum are located within the city and offer affordable or free admission.
Those who love golf will flock to Plantation as well. The city is home to two pristine 18-hole golf courses open to the public for booking. Jacaranda Golf Club and Plantation Preserve Golf Club offer meticulously maintained courses, pro shops, driving ranges, and clubhouses.
There are also plenty of other activities to entertain Plantation residents. The Swap Shop & Thunderbird Drive-In on West Sunrise Boulevard is a 14-screen drive-in that, during the day, doubles as a flea market.
Down this same street is the Plantation Farmers Market, open every Saturday from 8 a.m. to 2 p.m. Patrons have the opportunity to purchase standard grocery fare, in addition to prepared foods like salsa, hummus, dips, and spreads.
Restaurants & Nightlife
Even with all the time in the world, it would be tough to hit all the delicious hotspots Plantation offers.
Mustard Seed Bistro on South University Drive is a quaint, European-style café offering unique and curated healthy lunch and dinner options. Nearby on West Broward Boulevard, the Green Wave Café utilizes special culinary techniques to optimize dishes' nutritional value while maintaining their delicious flavors.
Plantation residents can also stop by Jade Garden, a tiny restaurant serving authentic Chinese favorites like wonton soup and lo mein. Nearby, La Bamba on West Sunrise Boulevard offers authentic Latin dishes, happy hours, and early bird specials.
Patrons looking to taste Plantation's nightlife can stop by Round Up Night Club & Restaurant, a bar with two-step and line dancing nights, free dance instruction, and delicious pub grub. Goa Ultra Lounge is on North State Road and offers a vast drink menu, live DJs, big screen TVs, and a poolside lounge.
Plantation Weather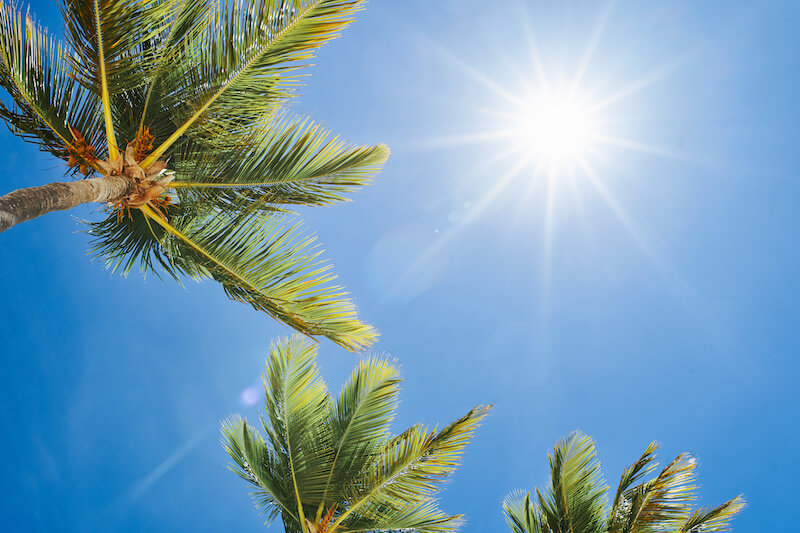 Plantation's climate is consistent with the rest of the state of Florida: lots of warmth. The warmest time is June through September. During these months, the average high is close to 90° F, and temperatures rarely dip below 80° F.
A short respite from the heat lasts about three months, from early December to early March. In Florida's cool season, the average high temperature is below 80° F. In January, Plantation's coldest month, the average high is 75° F, and temperatures can drop as low as 60° F.
Plantation experiences a wet season that lasts close to five months. From June to mid-October, there is more than a 40% chance of rain every day. August is the wettest month, with an average of 19 days experiencing precipitation.
Traffic in Plantation
As the city continues to grow and flourish, more businesses and prospective residents are deciding to call this sought-after area home. This can lead to more cars on the road and greater traffic congestion.
Plantation is in southern Florida, an area home to some of the busiest thoroughfares in the country. Some major roads close to Plantation include US Routes 1 and 441 and Interstates 95, 75, and 595. With nearly 80% of Plantation residents working in nearby metropolitan areas like the city of Miami and Fort Lauderdale, many cars are on the roads, making commute longer for Plantation residents.
For many, it's second nature to hop on the highway to or from the office. However, many alternatives help avoid sitting in rush-hour traffic.
Alternative Routes
The easy way to avoid sitting in hours of traffic is to avoid traveling during rush hour whenever possible. Rush hour in Plantation begins around 6 a.m. and can last through 10 a.m. Evening traffic picks up at 4 p.m. and doesn't fully drop off until about 7 p.m.
However, many travelers' work schedules make it impossible for them to deviate from these standard commuting times. In this case, taking surface roads is the best action to avoid traffic jams that can cost commuters time.
Another solution is a traffic app. Florida offers an excellent option with the Florida 511 mobile app, provided by the Florida Department of Transportation, which delivers accurate traffic condition reports to its users.
Public Transportation in Plantation
Public transportation is a popular and widely available option in Plantation. Broward County Transit (BCT) serves the city, and there are close to 40 bus routes that take riders to practically any destination.
In addition to these regularly scheduled routes, BCT provides express services traveling the major highways and breeze routes that only stop at major intersections. Both of these services are offered on weekdays during rush hour.
A single bus trip costs $2, but one-day, three-day, seven-day, 10-day, and monthly passes may be purchased. Prices for these passes are up to $70 for a monthly pass and offer significantly discounted rides.
For residents who prefer a more personalized experience, Uber, Lyft, and standard taxis are also widely available in Plantation. The average base fare for a ride, whether by rideshare or taxi, is typically around $3.50 or less. The standard charge per mile is $.96 and per minute (for sitting in traffic jams) is $.20.
Plantation Schools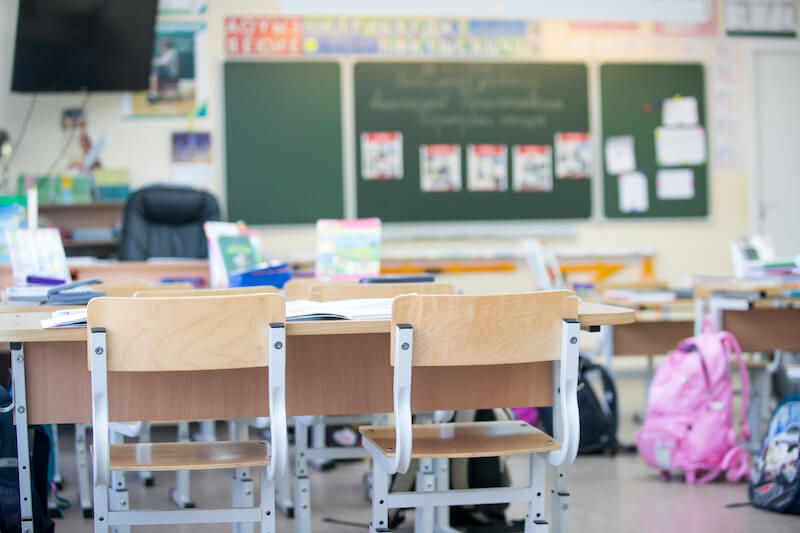 There is no shortage of schools in Plantation, whether prospective residents are looking at public or private institutions. The Broward County Public Schools serve the city of Plantation. With close to 15 public schools in the city, many students can walk to and from classes.
Several elementary schools are in Plantation, including Central Park Elementary, Mirror Lake Elementary, and Peters Elementary. Plantation students attending public school either attend Plantation Middle or Seminole Middle, and the city is home to two high schools: Plantation High and South Plantation High.
Several private schools in Plantation include American Heritage School, The Blake School, Our Savior Lutheran, and Sawgrass Adventist School. These schools, as well as other private schools in Plantation, serve various ages and grades.
There are no universities or colleges located within Plantation, but several are within a short driving distance. Florida Atlantic University and Nova Southeastern University are two of the closest four-year universities within a 30-minute drive. City College Fort Lauderdale is a two-year college less than 20 minutes away.
Plantation, Florida: A Sought-After Suburban Paradise
Moving can be overwhelming, especially when it's a new and unfamiliar city. For those thinking about moving to Plantation, Florida, consider all that's covered here—the cost of living, transportation availability, traffic, the number of schools, and more. These factors can help make relocating to Plantation, Florida, a breeze.