Moving to West Palm Beach: 11 Reasons West Palm Beach FL Is a Good Place to Live
Posted by Laurie Reader on Tuesday, October 4, 2022 at 11:48 AM
By Laurie Reader / October 4, 2022
Comment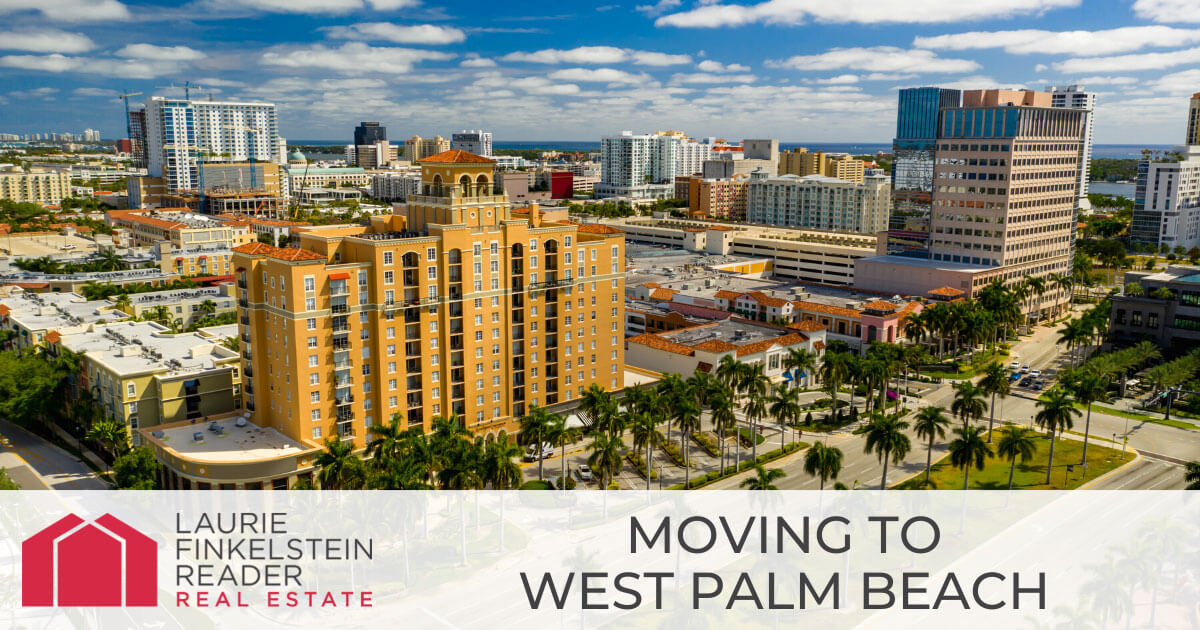 Living in West Palm Beach, FL
Also known as Orchid City, West Palm Beach is home to some of south Florida's most stunning beaches, diverse architecture, a rich cultural history, and thriving nightlife. Set along the Atlantic coast in Palm Beach County, West Palm Beach is a dynamic city that's steadily growing, with a population increase of 13.7% over the last decade. With a robust local economy, an endless list of amenities, and an excellent standard of living, there are so many reasons people fall in love with West Palm Beach. Learn more about the ins and outs of moving to the beautiful city of West Palm Beach.
Cost of Living in West Palm Beach
As with many of Florida's coastal cities, West Palm Beach is an increasingly desirable place to live. And thanks to the work-from-home movement, work constraints no longer keep many people from achieving their dream of living on Florida's Atlantic Coast.
With its variety of amenities and sunny weather, most West Palm Beach residents lead happier, healthier lives where they're more physically active. In exchange for this high quality of life, the cost of living in West Palm Beach is more expensive than in other areas, at 4.4% above the national average. On the flip side, residents have lower healthcare and utility costs than in other parts of the country, with healthcare at 1.9% and utilities at 2.9% lower than the national average.
Like many major cities in Florida, West Palm Beach has a highly competitive real estate market, especially along the coastline. Fortunately, West Palm Beach has plenty of real estate options at nearly every price point. There are many different housing options for prospective buyers, including mobile homes, condos, townhouses, and single-family homes. While prices vary based on neighborhood and home style, homes generally list from the high $200s. However, luxury homes regularly list in the multi-millions.
West Palm Beach Job Market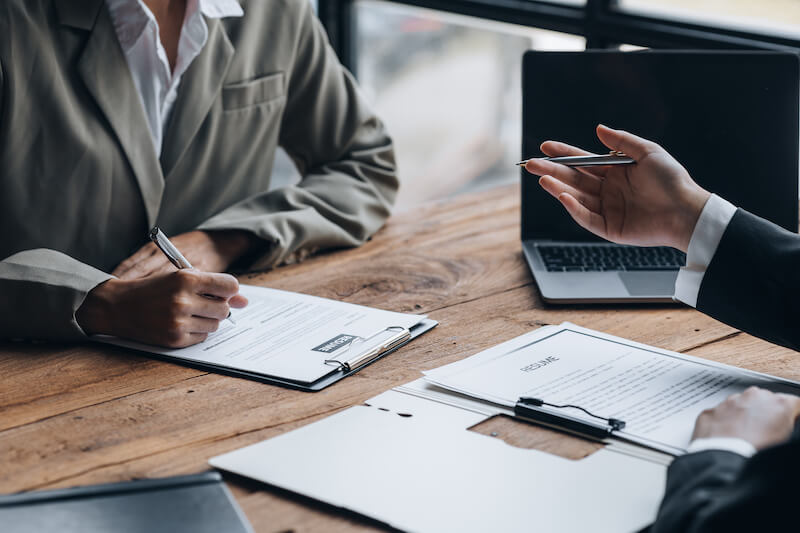 While many people are moving to the area due to the flexibility of remote work, many are moving here to pursue job opportunities in the West Palm Beach economy. Once best known for its tourism and hospitality, West Palm Beach branched out, catering to various industries and providing gainful employment opportunities throughout the area. Sometimes referred to as "The Wall Street of the South," the Palm Beach area is home to some of Florida's largest financial enterprises and acts as the home base for over 75 major corporations, including:
ADT
Carrier Global
NextEra Energy
Cancer Treatment Centers of America
TBC Corporation
Office Depot
This large presence of corporate headquarters in this Florida city results from the state's robust infrastructure, diverse talent pool, and pro-business climate, giving prospective residents an even greater incentive to move to this beautiful area. Along with a high quality of life, residents see greater upward mobility in their careers, making it even more appealing to move to the area.
Popular Industries in the Area
Similar to many of Florida's coastal cities, two of West Palm Beach's largest industries are hospitality and healthcare. This is because of many factors, namely West Palm Beach's sunny climate and sandy beaches, which draw in tourists and retirees. As the population ages, the need for healthcare workers will only increase, making it one of the healthiest industries in the region. Three of the area's largest employers in the healthcare sector are the Cancer Center of South Florida, JFK Medical Center-North Campus, and St. Mary's Medical Center. Healthcare is not the only major industry in West Palm Beach. Other popular sectors include finance, hospitality, agriculture, medical research, technology, and energy.
Things To Do in West Palm Beach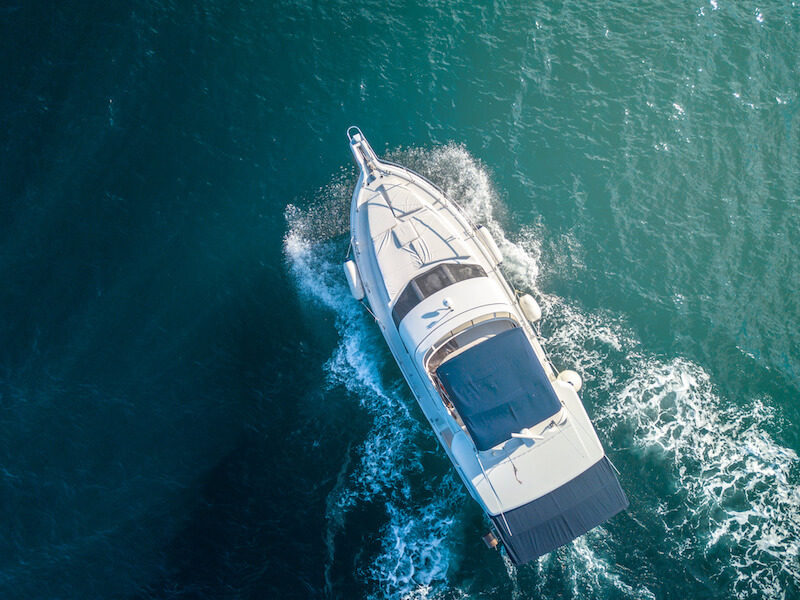 As one of south Florida's most vibrant cities, West Palm Beach is a playground for Florida tourists and residents alike. From its sandy beaches and blue ocean waters to its fantastic museums and culture, West Palm Beach has something to offer for everyone. And with its proximity to Miami and Florida's other coastal cities, residents will never run out of things to do. Learn more about some of the area's sites and attractions.
Outdoor Activities
With over 47 miles of pristine, sandy beaches, water activities reign supreme near the Orchid City. West Palm Beach's waters are famous for many activities, including sailing, jet skiing, kayaking, paddle boarding, fishing, and more. West Palm Beach is also a beacon for nature lovers, with its abundance of nature parks and preserves. Grassy Waters Preserve is a 23-square-mile wetlands ecosystem with some of the region's most diverse wildlife, including numerous birds, plants, and alligators.
Local Attractions
Of course, many residents have fun in the sun beyond the beach. West Palm Beach is a haven for golf enthusiasts, with its numerous award-winning golf courses. One of the area's most popular golf courses is the PGA National Resort and Spa, a world-renowned destination for golf enthusiasts.
Along with the area's spectacular golf courses, West Palm Beach is well-known for its phenomenal museums and shows. The Norton Museum of Art, one of south Florida's best art museums, is home to over 7,000 exhibits from Europe, Asia, and North America. Worth Avenue has a fabulous blend of art galleries and shopping centers for those who love beautiful, meandering streets.
Restaurants and Nightlife
While West Palm Beach is best known for its beaches and nature trails, the fun begins when the sun goes down. West Palm Beach has some of the most thriving nightlife, from oceanfront bars to dance clubs. It is also home to some of the area's best restaurants, offering seafood, upscale, Italian, casual dining, sushi, and more.
West Palm Beach Climate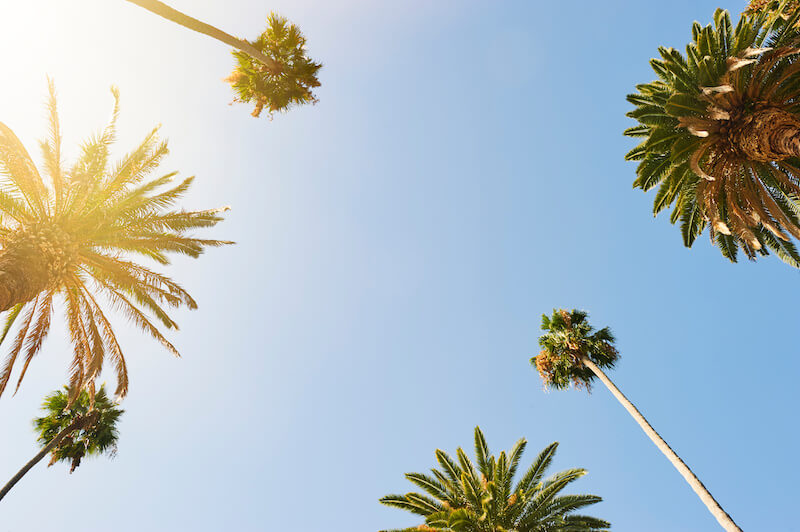 Along with the area's world-class amenities, restaurants, and shopping centers, one of the biggest reasons people are relocating to West Palm Beach is the region's wonderful climate. The Palm Beach area averages 238 days of sunshine a year, so the area is a haven for outdoor lovers year-round. The hottest months in West Palm Beach are from Memorial Day to Labor Day, which is summer. Like many areas of Florida, West Palm Beach can be incredibly hot, humid, and muggy from June until the beginning of September, with average temperatures ranging from 75 to over 90 degrees.
Rain falls throughout the year in West Palm Beach, but the rainiest month is typically June, when up to six inches of rain accumulate. And while June is its rainiest month, autumn—particularly September and October—is when the area is most vulnerable to hurricanes. One of the most popular months to visit West Palm Beach is during the spring, from March to May, due to its warm weather and claim to fame as a spring break destination.
Traffic in West Palm Beach
Potential traffic must be considered when trying to drive anywhere, whether to and from work, a doctor's appointment, or a fun day at the beach. While many east coast cities are known for gridlocked traffic, West Palm Beach is reportedly less congested than in many parts of the state, including the city of Miami, Orlando, or Tampa. The roads are also much less busy than in other parts of the U.S. Across the country, commuters lose an average of 62 hours per year driving to and from work. In West Palm Beach, it's a lot less, where drivers only lose a few hours a year.
That said, there are certain times when traffic is highly congested, especially during the rush hour, which is from Monday to Friday, from 7:00–9:00 a.m. and from 4:00–6:00 p.m. when the majority of workers are coming and going from work. Most of that rush hour traffic is from driving on Interstate 95, the county's main highway. Commute times matter when buying a home, and in West Palm Beach, commute times are considerably lower than in comparable cities.
Alternative Routes
When navigating traffic, especially during rush hour traffic and the summer months, one of the most important tips drivers should take note of is to stay away from I-95 during heavy traffic hours. By bypassing this congested highway, drivers will save time and reach their destination much sooner. Going from north to south or vice versa, one of the best alternative routes is Highway 1, which runs parallel with the coastline. While this might not negate some beach traffic during the summer, it can reduce bumper-to-bumper traffic during rush hour. Another alternative route running parallel to I-95 is Highway 809.
West Palm Beach Public Transportation
Even though most West Palm Beach residents drive their own vehicles, the Palm Beach area has a robust public transportation system that has become increasingly popular in recent years. Whether riders choose public transportation for environmental reasons or to save money on vehicle ownership, there are multiple public transportation options, including buses, trains, shuttles, trolleys, and rideshares.
Palm Tran is Palm Beach County's bus service, with 30 daily fixed routes operating in West Palm Beach and Palm Beach. For those who need more flexibility in their routes due to age, health issues, or other factors, Palm Tran offers more personalized pick-up services through Palm Tran Connection, which provides direct access to work, healthcare appointments, and more. Another popular service similar to Palm Tran Connection is Go Glades, which operates in Belle Glade, Pahokee, and South Bay. Tri-Rail is South Florida's regional commuter rail system, with routes running residents to and from Broward County and Miami-Dade County.
Alternatively, West Palm Beach has many alternative forms of public transit, including trolleys and shuttles. Trolleys are popular within Downtown West Palm Beach, while shuttles are ideal for transportation to and from the airport. West Palm Beach also has rideshare apps, such as Uber and Lyft, for transportation needs.
Schools in West Palm Beach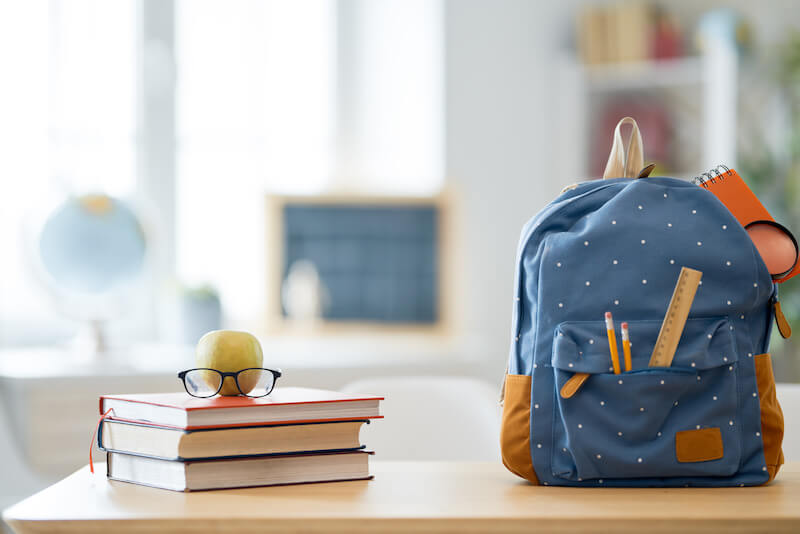 Many families want to know their students have plenty of options to suit their academic goals. Fortunately, West Palm Beach has nearly every type of educational facility imaginable to foster strong educational foundations for students.
West Palm Beach is part of the School District of Palm Beach County. Palm Beach County has over 237 schools and more than 194,000 students, from Pre-K to high school. West Palm Beach has 37 elementary schools, 20 middle schools, and 18 high schools within city limits. Some of the most prominent high schools in the area are Forest Hill Community High School, Palm Beach Lakes High School, and Alexander W Dreyfoos Junior School Of The Arts.
Alternatively, West Palm Beach has plenty of private and online schools for students, should they prefer more individualized learning. Over 141 private schools in Palm Beach County offer nearly every type of curriculum imaginable. From public school to private school and everything in between, there is a school for every student in West Palm Beach.
Why You Should Move to West Palm Beach
When relocating, there are many factors to consider beyond the cost of living. With its thriving local economy and excellent educational opportunities, West Palm Beach is a fantastic choice for virtually anyone considering a move to Florida. For those considering a move to Orchid City, this coastal city offers an exceptional quality of life while offering savings on utilities and healthcare. With its stretches of sandy beaches, an abundance of outdoor activities, and endless amenities, West Palm Beach is a beautiful city and a fantastic alternative to the more crowded and expensive tourist destinations, such as the city of Fort Lauderdale or Miami.