7 Ideas to Create the Perfect Neo-Mediterranean Home
Posted by Laurie Reader on Tuesday, August 24, 2021 at 1:32 PM
By Laurie Reader / August 24, 2021
Comment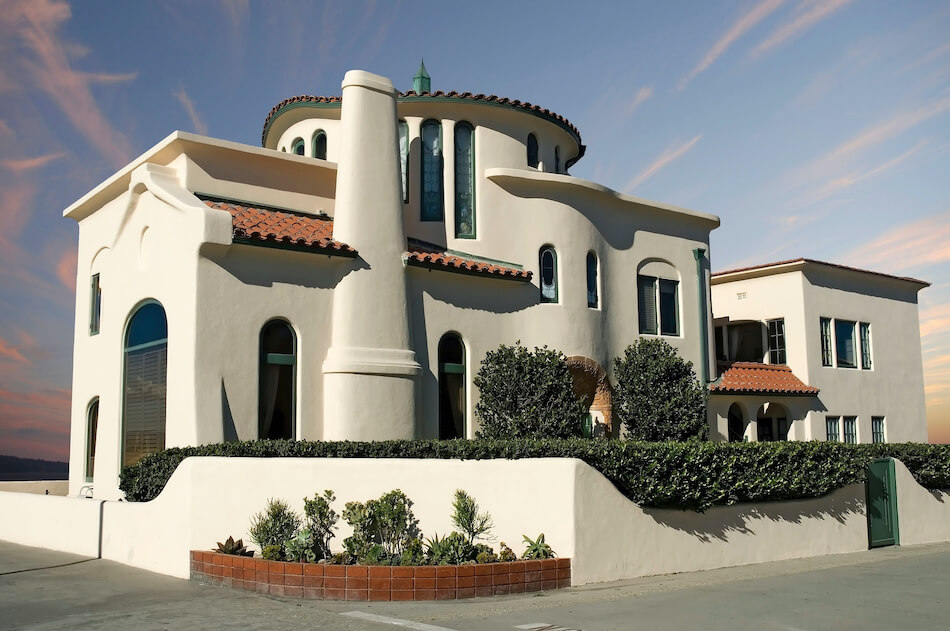 With influences from numerous continents over centuries, neo-Mediterranean homes showcase luxury and comfort from many cultures. Neo-Mediterranean homes combine modern design elements with traditional Mediterranean architecture. These homes also feature warm colors and natural materials such as wood, stone, and ceramics. In addition, they are built on large plots of land and offer plenty of privacy.
For hundreds of years, the Mediterranean region has been a source of inspiration for architects around the globe. The climate and geography of the area have shaped the design of homes, from simple huts to elaborate palaces. Today, the Mediterranean style is enjoying a resurgence thanks to modern minimalism, sustainability, and eco-friendly living trends.
There are many types of Mediterranean homes. Among the most popular are Spanish Colonial, Modern Mediterranean, and Neo-Mediterranean. These homes are typically seen in places like Spain or Italy but are growing in popularity in the Fort Lauderdale real estate market.
Keep reading to learn about seven ways you design the perfect neo-Mediterranean home.
Use Natural Elements That Reflect Mediterranean Geography
Natural elements are the hallmark of neo-Mediterranean homes. They add a sense of warmth and character. Traditional elements of Mediterranean design include wooden beams, arches, exposed brick walls, terracotta tiles, and natural materials such as wood, stone, and tile. These architectural features are timeless and will add character to any room in your home.
Using these materials to create flooring showcases the rustic characteristics of Neo- Mediterranean homes. People would often use terracotta for their tiles in the past because of its durability. Nowadays, there has been a shift to limestone, marble, or hand-painted tiles to give the same effect.
Another staple to Neo-Mediterranean houses is red clay roofs. Using clay for roofing is a great way to capture cold air and cool the home on a warm day. Clay roofs also allow water to drain quickly.
Spanish-Style Windows Open Homes to Mediterranean Flair
Typically, it is not uncommon for Spanish-style homes to use small windows instead of large expansive windows because of the desire to reduce sunlight within the house. One of the main reasons for this is that the interior materials are usually very heat absorbent.
Although having small windows is a characteristic of neo-Mediterranean homes, it is also essential to consider the home's overall aesthetic and what fits best.
In today's day and age, home design has changed tremendously. For example, small windows are now less popular than they used to be. Now, people are finding alternatives such as casement windows (tall and narrow), arched windows, and even bow windows.
Use Light Colors Inspired by the Greek Seaside
We know Mediterranean architecture for its vibrancy and curb appeal. Most people are immediately drawn to the home's colors, as it provides them with a sense of comfort and relaxation.
In neo-Mediterranean homes, using light colors and perfecting the color palette will complete the house's look. It also helps lighten the home and reflect heat away.
In modern times, people can also expect to use whitewash, a combination of water, lime, and salt, to give their homes a textured look. Adding these minerals also offers homeowners a backdrop for dashes of color that highlight the homes' characteristics. Most people approach this by hiring professional house painters to help complete the look with one's best interest in mind. Painting contractors list services in directories that make it easy for homeowners to find them.
Furnish With the Mediterranean in Mind
One of the best things about owning a home is designing it to match one's personality. Building a new construction home can be even more rewarding. Adding rustic furniture into the house is a great way to showcase the traditional elements of the culture. However, it also allows homeowners to express themselves creatively.
Accenting your home with a mix of dark and light furniture pieces creates an inviting atmosphere in your home. In addition, this arrangement allows you to incorporate various textures and patterns into your decor.
Many homeowners like to include fountains, wrought-iron beams, gazebos, or even pergolas for the home's exterior. These furnishings add to a home's value by increasing curb appeal and offering homeowners a place to relax outside.
Create an Outdoor Living Space
For most homeowners, their home is a place to relax and escape the pressures of everyday life. It gives them a place to wind down and create memories with family and friends.
Because indoor-outdoor living is the pinnacle of the Mediterranean lifestyle, it's only natural that you'd follow suit. However, there are many things to incorporate that function outdoors to help match the home's aesthetic and offer a pleasant experience.
Including stone accents for fireplaces, rustic pots for plants, or even breezy linen fabrics for outdoor furniture is a great way to complete the look. Including these elements is multifunctional, and we can use them in all home areas.
Accessorize Using Timeless Bronze
​Bronze is the building material of choice for neo-Mediterranean accessories. There is almost always a hint of bronze, from the luxurious rustic furniture to the terracotta tiles.
The purpose of a Neo-Mediterranean home is to draw attention to the culture of the house and create a sense of luxury. Using artifacts is a great way to showcase the timeless feel of the home and set the tone for the entire house.
A great way to approach accessorizing the home is by looking for vintage products that fit the house's mold.
Create an Inviting Open Floor Plan
One thing to remember is that all the accessories in the home typically need to be kept simple and clutter-free.
Mediterranean-style homes prioritize space. Creating more space in living rooms and large home areas is essential. It's not just about having an enormous closet or yard. It is about connecting all of the parts of the home.
Typically, most homes are one or two floors and incorporate high ceilings, open kitchens, and indoor/outdoor living spaces. It is important to remember that homes designed vertically are the best ways to maximize space. The reason for open floor plans is that the area appears more prominent and because the rooms can be multifunctional.
Design Your Neo-Mediterranean Paradise
Creating the perfect Neo-Mediterranean home is a lot of work, but ‌knowing that it will be a comforting and relaxing experience for everyone who steps through the door makes it all worth it. Using natural elements, selecting appropriate windows, pinpointing the color palette, furnishing the home, creating outdoor living spaces, accenting with bronze, and creating an open floor plan are great ways to get started.