Top Considerations When Buying a New Construction Home
Posted by Laurie Reader on Wednesday, May 5, 2021 at 10:00 AM
By Laurie Reader / May 5, 2021
Comment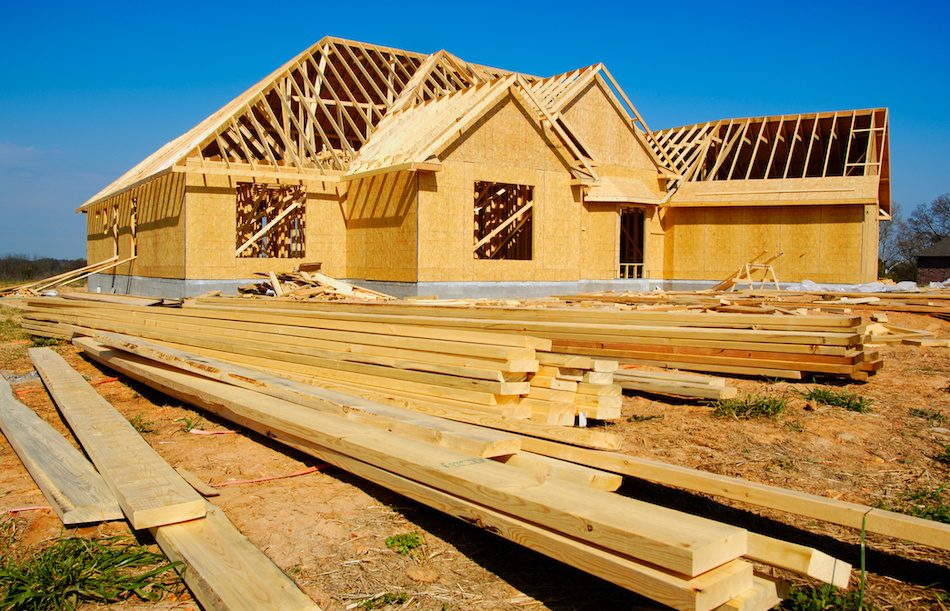 Planning to buy a home is an exciting time. Whether upsizing, downsizing, or relocating, there is a certain sense of anticipation when planning to purchase one's next dream house. With any home purchase comes many choices: whether to buy an existing dwelling or invest in a new build.
New construction may be defined in a few different ways. It may be a recently built community with homes that haven't yet been lived in, or it may be a planned construction where homeowners buy before or during the build process and can play a role in construction decision-making. With that being said, new construction comes with many pros and cons. Here's what to consider when buying a new construction home.
For informational purposes only. Always consult with a licensed real estate professional before proceeding with any real estate transaction.
Pros of Buying a New Construction Home
One of the biggest benefits of new construction homes is that no one else has lived in them. Buyers can move into a clean home knowing they'll be the first to inhabit a pristine house and truly shape it into their own. There are no hidden surprises that might pop up, as is often found with previously-owned homes. Other advantages include:
Ability to Customize
There is typically a high level of customization with new construction homes, especially if the developer is still in the build process. Fully custom home buyers can choose their preferences regarding details such as layout, design, or smart features. Many details, down to the paint colors, can be selected by the buyer.
Lower Maintenance
A brand-new home means everything is fresh, and there will be no immediate projects, upgrades, or repairs to invest in. Moving into a turnkey house also means homebuyers can focus on enjoying their new surroundings.
Energy-Efficient Features
Most new construction houses include the latest energy-efficient materials, such as windows, faucets, appliances, and smart thermostats. Homeowners can live a more sustainable lifestyle from the get-go and save money on energy costs over the long term.
Up-to-Code Structure
Moving into a new build means no worries about asbestos, lead paint, or some of the other unsafe materials used in decades past. This means no testing, home inspections, or remediations for potentially dangerous materials found in the home.
Cons of Buying a New Construction Home
While brand-new homeownership has many advantages, it's important not to discount the drawbacks. Some drawbacks of new construction might be dealbreakers. Disadvantages include:
Construction Timeline
People on a tight timeline often find new construction isn't for them. It takes time to construct a customized build, adding several months to planning a move. Homeowners needing to sell existing homes may have to find temporary housing or rent storage because the timeline between selling and buying doesn't align. It's important to keep in mind that weather, labor, and permits/inspections can also impact the timeline.
Hidden or Unforeseen Costs
Developers will advertise a "basic" price, but this can drastically change once the customization factors in. Changing any of the standard floor plans, features, or other details can quickly drive up the price. Additionally, unforeseen costs or changes occurring during the build process can also equate to a price bump, depending on market changes or material costs.
Limited Negotiating Power
In a typical home sale, buyers and sellers go through a negotiating process to arrive at an agreeable price point. This isn't the case with new construction homes. The developer/builder will set a price and will rarely lower it. They may consider discounts for upgrades, but not in the base price because this could affect future sales.
Is New Construction Right for You?
Buying a home comes with many decisions to make. New construction is often an ideal option for some, but not for everyone. Before committing to new construction, be sure to understand all of the pros and cons to ensure it's the right decision.
For informational purposes only. Always consult with a licensed real estate professional before proceeding with any real estate transaction.