Pros & Cons of Selling Your Big House and Downsizing
Posted by Laurie Reader on Tuesday, June 14, 2022 at 3:28 PM
By Laurie Reader / June 14, 2022
Comment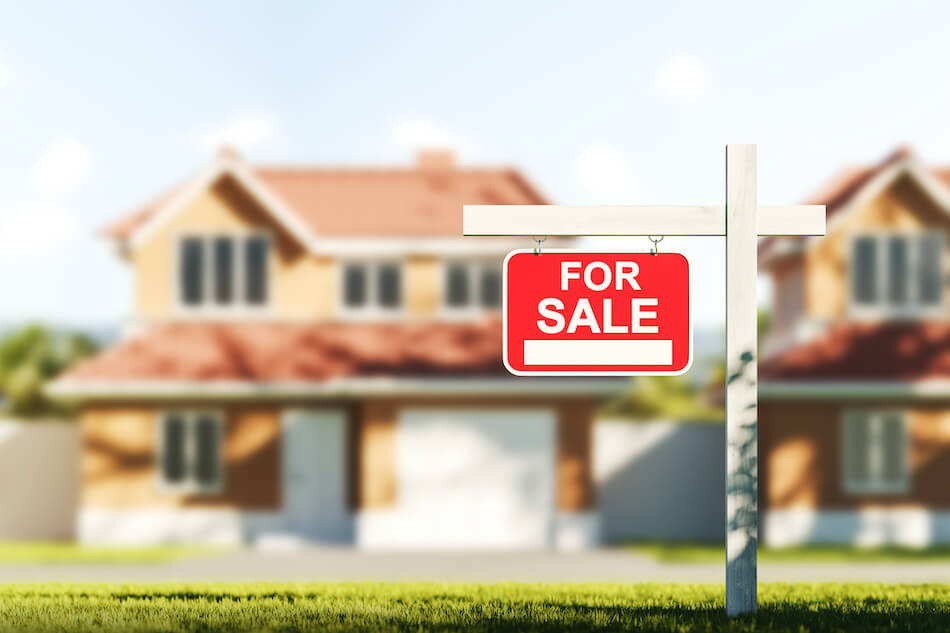 Big houses have undeniable advantages, but there are certain situations when it makes more sense to sell your big house and downsize. Before making the decision, you need to determine whether the benefits outweigh the drawbacks.
Benefits of selling your big house and downsizing include:
Freeing up your cash flow
More time for interests (and less on household tasks)
Greater accessibility
Lower utility usage
Less frivolous spending
Less stress overall
Keep reading as we explore the benefits of selling your home and downsizing.
For informational purposes only. Always consult with a licensed real estate professional before proceeding with any real estate transaction.
The Benefits of Selling Your Home and Downsizing
Selling your house and downsizing can pay off in more than one way, especially if you have tons of stuff. Personal items are easy to collect over the years, especially when you live in a larger home. Even with thousands of square footage to spare, the largest of properties can become filled to the brim and turned into a hoarder house. There is still hope to find a homebuyer and downsize to a property that better suits your current lifestyle. These benefits may not work for every situation, but they're generally accepted advantages of downsizing.
Freeing Up More Cash
When you downsize, you're usually going to spend less money on square-footage bills like:
Utilities
Cleaning
Some maintenance
This frees up money every month, adding to the money you may have already stashed away from selling your larger home. If you get a good price for your house, you can even pay cash for your new home and take care of the monthly mortgage payment. You should also consider the tax benefits of downsizing your home. While there are a few general rules to consider, the weight of these benefits mostly depends on your situation.
Less Time on Household Tasks
When you have a smaller home, you spend less time on household tasks. Less square footage means less sweeping, fewer rooms to tidy up, and more time to spend on what makes you happy. While you may not have as much space, you can enrich your life through activities and free time.
Improved Accessibility
Smaller homes are often easier to navigate than larger homes. For example, a retired couple with no children is better off selling their two-story home when they find they don't go upstairs anymore. Single-story homes may also be easier for parents by allowing them to keep a closer eye on their children.
Lower Utility Usage
Not only does lower utility usage save you money, but it's better for the environment. If you're worried about your carbon footprint, downsizing from a house that is unnecessarily large can help decrease your impact. Small homes with energy-efficient upgrades are less likely to have wasted space like guest rooms or vaulted ceilings, so you're left only using what you need.
Decreasing Frivolous Spending
When you have less space you're likely to be more conscious of what you purchase. While you can get creative with storage options, you'll put more consideration into new purchases. You are also more likely to donate or sell your old items to make room for the new and prevent clutter. This lets others get use out of your old household items instead of storing them away as a backup, and it can make someone else's life easier.
Decreasing Overall Stress
These benefits blend to create a less stressful environment. You are less likely to experience stress, or at least likely to experience a lower level, when:
You have more money to work with
You're spending less time on chores and more time on passion projects
It's easier to navigate your home
You're decreasing your negative environmental impacts
Your purchases are more mindful
Many who choose to downsize after weighing the pros and cons properly feel good about their decision and happier overall.
Reasons You May Not Want to Sell Your Home and Downsize
There are a few disadvantages to selling your big house and downsizing, and if you fit into these categories or find these details are especially important, then the benefits listed above won't matter.
You Can't Get Rid of Belongings
If you are the type of person with a home full of items that you're emotionally attached to, decluttering your home might be a challenge. However, clearing out is key if you're going to show your house while living in it. Most who decide to downsize need to get rid of items such as:
Extra dishware and cooking utensils
Decor
Large furniture and appliances
Books
Bulk supplies
If the thought of removing anything in your home fills you with dread, it's probably not a great idea to downsize.
You Entertain Guests Frequently
If you regularly host people in your home, consider that downsizing usually knocks off any extra bedrooms. This means that any friends or family who visit will need to get comfortable on the couch or pay for a hotel room. You should also consider the lost possibility of renting out the extra space. Some people are fine bringing in extra money by renting out a bedroom or garage. If you're downsizing for financial reasons but would rather keep the space, renting out what's left over can keep you in your big home.
You Enjoy the Extra Room
Not everyone does well in a smaller space. It makes it harder to find private space, and you'll be much closer to everyone in your household. While this is ideal for some households, others prefer the extra space to breathe and experience more quiet and fewer disruptions. Some people perform poorer in cramped situations, and living in a small space can be detrimental to focus, stress levels, and overall satisfaction with your home.
Your Lifestyle Depends on the Space
Downsizing is not a great idea if it means you're losing the home office you work out of or if it will cause a major disruption in your life. For example, losing the gym space you set up in your garage may slash any motivation you have for exercise, affecting your physical and mental health.
You don't always have a choice in downsizing, but you should pay attention to how it will affect your current patterns and what you can do to offset those changes. While downsizing offers you more freedom in the form of time and money, those assets may go to traveling to and from work or fulfilling your recreational needs.
Is Downsizing Right For You?
So, what do you think? Downsizing your home may or may not be the right choice for you. It's important to weigh all of the pros and cons before making a decision. If you decide that downsizing is the way to go, selling your home might be the best thing you ever did.
For informational purposes only. Always consult with a licensed real estate professional before proceeding with any real estate transaction.