Hot Market Selling Tips: Pros & Cons of Selling When Inventory Is Low
Posted by Laurie Reader on Monday, June 20, 2022 at 9:44 AM
By Laurie Reader / June 20, 2022
Comment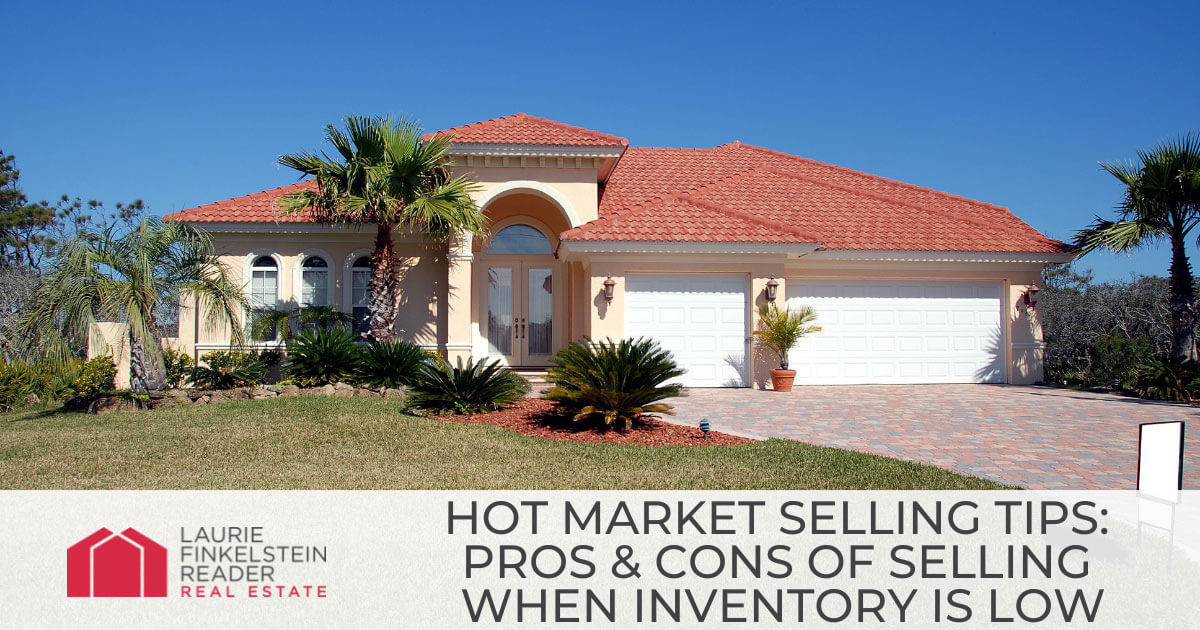 Correctly pricing a home is an essential factor in the listing process. In a hot market, it can be a tricky balance because chances are owners can get higher prices for their homes, but they must price their properties in line with the rest of the market.
Overpricing means buyers are more likely to gravitate towards lower-priced but comparable homes, causing a listing to grow stale within a few weeks. Nailing the right price from the get-go will yield far better success, even when inventory is low and demand is high. Keep reading to explore some hot market selling tips and the pros and cons of selling a home when inventory is low.
Anxious about the home-selling process? Take advantage of our SELL NOW, MOVE LATER program to get into your next dream home without the stress!
Pro: More Competition Means a Higher Sale Price
Low inventory during a hot market makes selling a home easier because more buyers will place offers on available homes. Sellers can gain an advantage of market conditions and raise the price, but it's important for them not to go too high. It's a smart pricing strategy to run the comps and then list in a price range where buyers will see it in their search parameters for the size, location, and features the home offers.
The benefit of a hot market to sellers is that a competitively priced home may ultimately not be the final sale price when homes are in demand. Due to market conditions, buyers are more than likely willing to overbid because they know they'll potentially lose the chance to buy a home if the market is tight enough where inventory is low.
Either way, when available homes are in short supply in a hot market, sellers are more likely to net a higher price for their properties and receive a strong return on their investment.
Con: Multiple Showings at All Times of the Day & Night
One of the potential drawbacks for sellers in a hot market is that sellers often have to give their home wide availability to view. More potential buyers seeking to purchase a home means owners need more patience and flexibility with their availability to ensure people can visit at a moment's notice. Homes need to be staged and maintained to show, even if the owners still live in the house.
Another problem sellers run into when their home is part of a small inventory is trying to schedule potentially droves of buyers coming to view. There are only so many hours in a day. As a result, sellers face the dilemma of whether they should allow double bookings to let multiple home seekers view their homes simultaneously.
While granting home seekers private showings is ideal, sometimes, it's impossible. In that case, allowing overlapping bookings is generally OK, even if it might create awkward moments between interested buyers. In many ways, this benefits the seller because interested buyers will see how much competition they're in to buy the home and may offer a higher price immediately.
Pro: Sellers Will Receive Better Contract Terms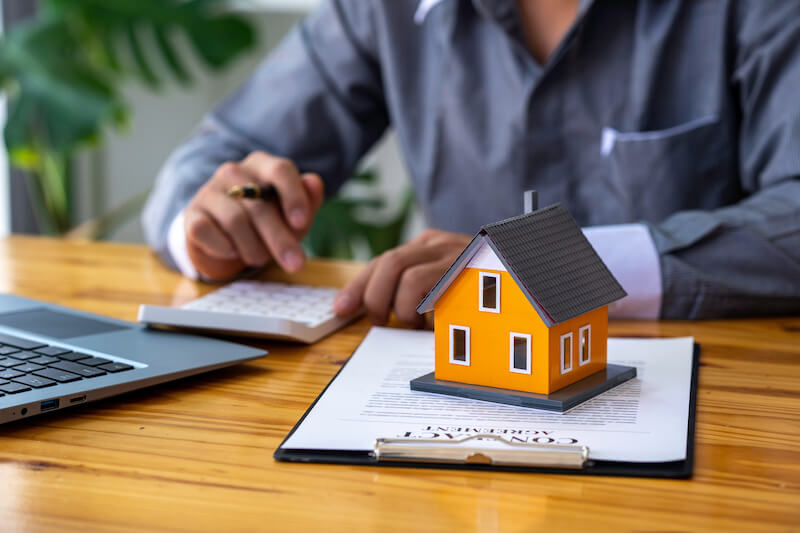 Hot markets increase demand even more than the market might initially suggest. As a result, sellers often find this a great advantage because it empowers them to negotiate better contracts and set their own terms and contingencies. However, it's crucial for sellers to know what they can and can't do when accepting and rejecting offers, along with setting contingencies.
While sellers have the right to reject offers, they must follow the Fair Housing Act and not refuse to sell to people for reasons outlined under the law. Sellers must treat all buyers equally, but they preserve the right to reject offers based on price, timing, or other conditions relating to the transaction itself.
Home sellers also can ask buyers for proof of funds to ensure they can afford what they're offering for the home. This ability reassures sellers that they aren't missing out on a better or another offer while agreeing to a sale that might not happen if the buyer can't afford it.
Other leverage factors sellers have in a hot market include challenging home appraisals and adding contingencies for sale and settlement.
Con: Sellers May Not Find a Home That Fits Their Needs in Time
One of the biggest challenges sellers face in a hot market is that, because there is such high competition for homes, they may sell far more quickly than they can buy another property. The seller must move out once the closing is complete, putting many people in dilemmas.
To facilitate a timely sale at a price they desire, sellers must prepare to buy a new home that might not be ideal or make arrangements to find a temporary housing solution until they can find the type of home they want.
Alternately, a growing popular option is to utilize a Sell Now, Move Later program for negotiating a mutually convenient plan for both seller and buyer. Negotiations can include a preselected moving date, a rent-back agreement (sellers rent the home from the buyer until they can move), or allowing buyers to store belongings in a garage or other area until the seller vacates.
Selling a Home Is All About Timing
Sellers are fortunate that the timing associated with hot markets allows them some leverage when signing the deal they want and receiving an excellent return on investment. However, it's also essential to consider all factors to ensure a smooth sale and transition from one home to a new one. By proactively weighing the pros and cons, sellers can create a seamless experience for themselves.
Sell
Now,


Move

Later,
with
Laurie Finkelstein Reader
Selling your home? The SELL NOW, MOVE LATER program eliminates the stress of selling and buying, maximizes the chance of getting a great price for your home, and gives you more time to move.
Click to Sell Now!