Why You Should (Almost) Always Sell Your Home Before Buying a New One
Posted by Laurie Reader on Tuesday, June 21, 2022 at 10:06 AM
By Laurie Reader / June 21, 2022
Comment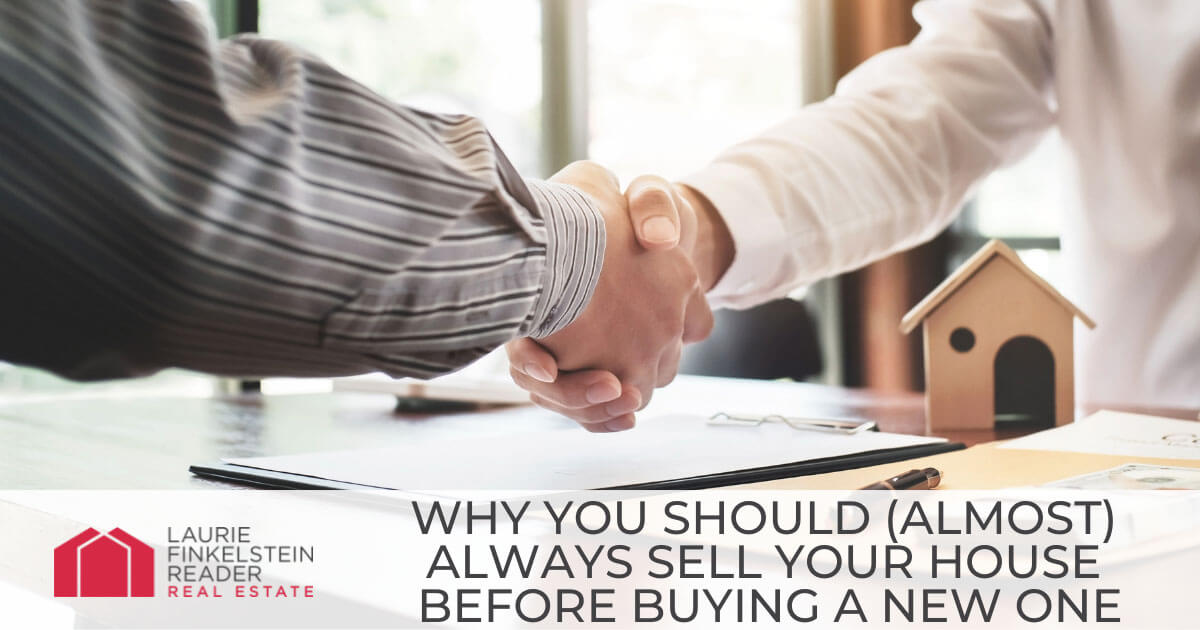 One of the biggest questions about home ownership is always what to do when selling a currently owned home to buy a new one. Should the current home be sold first? Should the new house be secured before selling? It's a tricky question because many factors can come into play.
Purchasing a home is usually the most significant financial and emotional transaction a person will make in their lifetime. Putting two houses into the mix becomes a recipe for stress. Keep reading to discover why homeowners should (almost) always sell their current home before buying a new one.
Anxious about the home-selling process? Take advantage of our SELL NOW, MOVE LATER program to get into your next dream home without the stress!
You Don't Risk Paying Two Mortgages
Lenders typically want to work with people whose monthly debts, including mortgage payments, are 43 percent of their gross total income or less. This number is the benchmark lenders will use when considering whether to lend someone money for a second mortgage before they sell their current home. If buyers meet that income threshold, they may pay two mortgages simultaneously.
However, the question is usually settled if someone doesn't meet the 43 percent income threshold. A lender will make the release of funds on the purchase of the second home contingent upon the sale of the existing home. When the existing home sells, the funds are released to buy the second one.
Paying two mortgages can create added stress for a homebuyer. They cannot predict whether some significant event will happen that could cause them to stop affording payments. Selling an existing home can take a lot of time if there are pricing or other issues.
You Can Save Money on Staging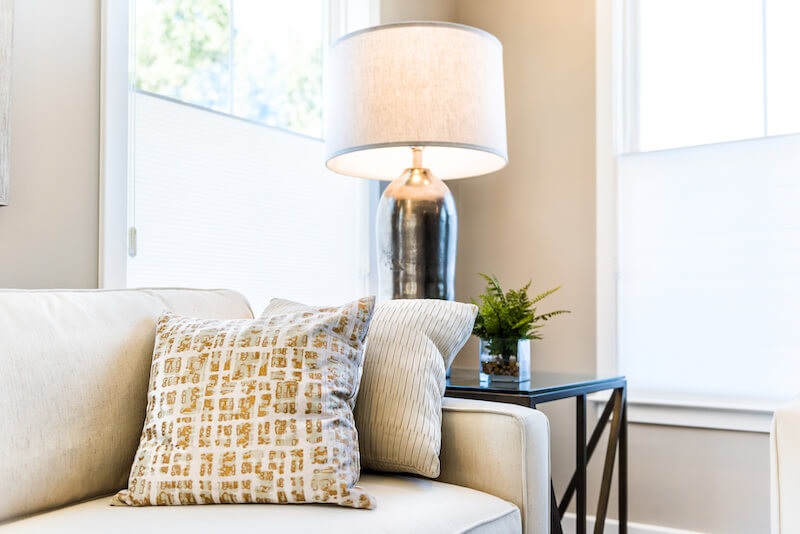 A professional home stager or staging company has experience in interior decorating or design. These professionals know how to spice up a home, but they come at a steep price. Homes are expensive investments, and stagers are some of the best at making a home presentable and desirable. When someone wants to sell a home fast because of a contingency contract, it can be very tempting to hire a costly pro to stage the house.
When buyers stage the homes themselves and use their furniture and decorations, it can result in considerable cost savings. Spending more time during the selling process often means sellers don't have to rush certain parts of the process or recruit outside staging help.
For those who decide to stage their own homes, the rule is to remove about one-third of all possessions. Donate, sell, or put belongings in storage — just ensure they're out of the way for staging. Decluttering makes the home look more open, inviting, and spacious. Leave just enough furniture and decorations for potential buyers to see how they might want to put their personal touch on every room.
You Have More Time
Sometimes, an unforeseen circumstance can force a person to sell their home quickly. It's almost always more stressful to have to rush through any process. Some things cannot be rushed, so a fast home sale can add more stress to the situation.
Selling a home involves making it presentable to buyers, listing the property, accepting an offer, negotiating, appraisals, inspections, more negotiations, and closing. The more time the seller can dedicate to the process, the better the experience will likely be. Rushing through it can lead to regrets or wondering if the seller got the best deal.
Something will almost always come up during the home selling process. For example, sellers and buyers can discover health and safety concerns during home inspections. Taking more time to sell the home allows breathing room to make things go smoothly. It also means the seller has more time to save up a larger down payment on a new house and can extend the time they need to search for their next home. If sellers don't rush the process, they won't risk settling for the next best home; they'll have enough time to find their dream home.
Adopt a "Sell Now, Move Later" Attitude
It's almost always better to sell your house before purchasing the next one. Paying two mortgages at the same time can be risky. Spending extra money for staging services can put a strain on finances at a time when funds are needed. Having more time means the seller can find the right agent, find the right home to purchase, and begin the moving process next. Discover the benefits of our Sell Now, Move Later program, which can assist you with selling your home now and moving later today.
Sell
Now,


Move

Later,
with
Laurie Finkelstein Reader
Selling your home? The SELL NOW, MOVE LATER program eliminates the stress of selling and buying, maximizes the chance of getting a great price for your home, and gives you more time to move.
Click to Sell Now!