Can Sustainable Building Save New Construction Homebuyers Money?
Posted by Laurie Reader on Wednesday, May 19, 2021 at 6:00 AM
By Laurie Reader / May 19, 2021
Comment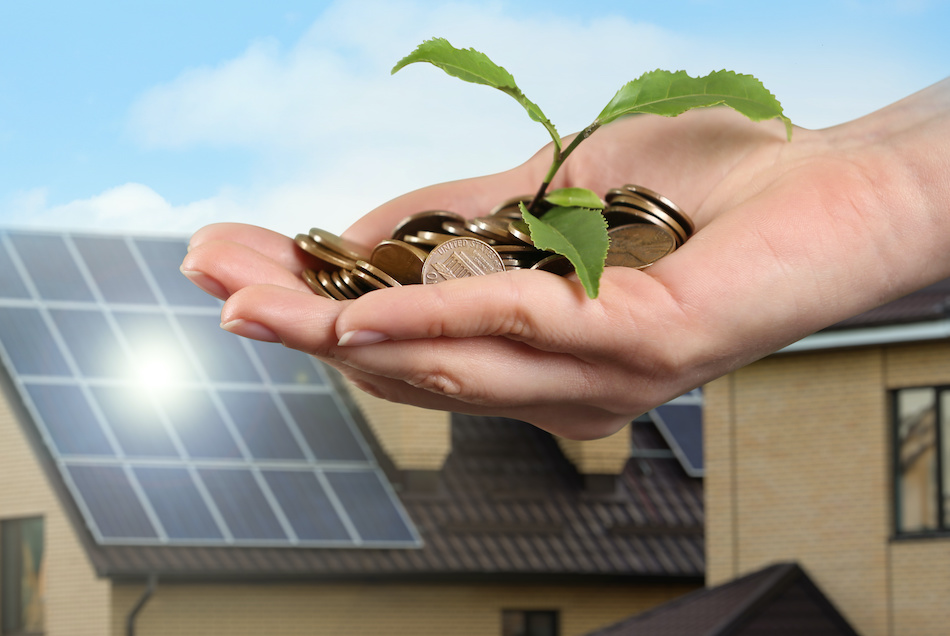 The increased use of sustainable building materials in residential construction appears to be completing a historic cycle even as it moves into the future. Early home building materials typically relied on natural elements located nearby, such as stone, clay, and timber, and had little lasting impact on the environment. But those sustainable materials eventually gave way to materials that can release harmful effects during production, such as plastics, and overharvesting has damaged forests.
The growing movement to protect the planet has prompted people to revert to original materials. Coupled with advanced technology, Earth-based materials represent a positive way forward in new home construction. But by that same token, building budgets tend to pressure homebuyers to balance their desire to do right by the environment against affordability. That's why the following cost-effective, sustainable building materials are worth considering.
For informational purposes only. Always consult with a licensed real estate professional before proceeding with any real estate transaction.
Recycled Steel Saves Energy
When new construction calls for steel girders or beams, purchasing recycled steel tends to be environmentally friendly. While the original mining and smelting process releases significant carbon emissions, steel loses none of its strength when recycled and can be recycled just about indefinitely. Its useful lifespan is also much longer than some other building materials. Due to its strength, less of it is required for the same structural benefit, further reducing environmental impact. Steelmakers have made strides in improving resource efficiency and reducing emissions during the production process.
Bamboo Ranks Among Top Sustainable Flooring Materials
It's essential to understand that although bamboo may seem like hardwood, it's actually considered a type of woody grass. Bamboo flooring weaves strands together and manipulates them into gorgeous flooring.
In many cases, bamboo flooring materials may outpace traditional hardwoods in terms of density and durability. The hardness rating for maple stands at approximately 1,450, and red oak comes in at 1,220. High-quality bamboo ranges between 1,300 to 1,400. That's higher than oak and remarkably close to maple.
What makes bamboo increasingly attractive is that the woody grass grows back much faster than hardwood trees. For frugal new construction home buyers, bamboo can save them upwards of 60%.
Wool Insulation Provides Long-Term Savings
Wool insulation delivers wide-reaching environmental benefits when considered against common alternatives. The vast majority of new construction relies on products such as fiberglass. When manufactured, this type of wall and ceiling insulation releases harmful air pollutants such as styrene. The U.S. Environmental Protection Agency warns against the chemical, also found in paints and thinners.
When produced responsibly, harvesting wool has little impact on sheep, and installation requires no protective equipment, unlike materials such as fiberglass and mineral wool. The wool used in today's advanced insulation products reportedly delivers an insulation factor 10% higher than its fiberglass counterpart. The materials are generally sold in the same type of batts and loose-fill as other insulation.
New construction home buyers should do the math on wool insulation when choosing. Wool typically costs more upfront than fiberglass and others, but it will decrease heating and cooling expenses over time.
Solar Roof Tiles Reduce Energy Costs
The idea of getting off the grid and eliminating energy bills is very motivating to some. Still, the financial implications of converting to solar from a traditional system can be a bit murky. However, that is not necessarily the case with new home construction, where builders can design homes with passive and active solar installations in mind.
Solar roof tiles generally mirror or exceed the aesthetic appearance of commonly used materials. They can now be seamlessly designed and installed to blend in with traditional tiles as well. These style advancements open the door for new construction projects to integrate as many tiles as a homeowner desires. In effect, a new build could power a percentage of the energy needs or the entire household. In Florida, Tesla recently completed a 44kW solar roof, the largest solar installation of its kind so far.
Although the upfront costs usually exceed the relatively inexpensive tie-in to the grid, solar energy can minimize or eliminate rising electricity bills. That represents long-term sustainability and a cost-saving solution worth considering.
Building Green in the Future
Taking the time to conduct some due diligence about eco-friendly building materials supports sustainability. Comparing upfront costs and doing the math on long-term savings provides insight into ways homeowners can reduce expenses while doing their part for future generations. If you're looking to make smaller upgrades to your home in the name of sustainability, check out these energy-efficient upgrades that give a high return on investment.
For informational purposes only. Always consult with a licensed real estate professional before proceeding with any real estate transaction.