West Palm Beach Cost of Living: 7 Essentials For Your 2023 Budget
Posted by Laurie Reader on Monday, December 12, 2022 at 8:45 AM
By Laurie Reader / December 12, 2022
Comment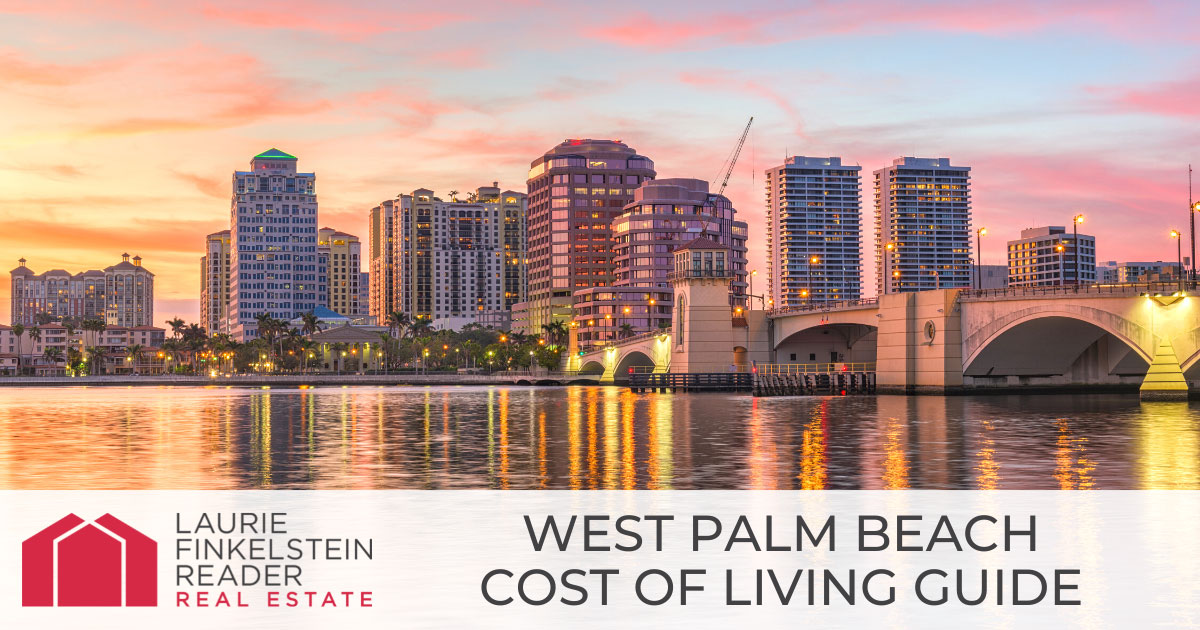 How Much Does it Cost to Live in West Palm Beach?
Set along southern Florida's Atlantic Coast, the West Palm Beach community is a thriving city north of the Miami Metropolitan Area. With a population of just over 110,000 residents, West Palm Beach is a medium-sized city that packs a punch with its world-class museums, fine dining, spectacular shopping, and star-studded Broadway shows. Yet, with all of these fantastic amenities, it remains a more affordable alternative to other famous Florida destinations, such as the neighboring Palm Beach community and the city of Miami Beach. Keep reading to learn more about the cost of living in West Palm Beach and everything prospective residents can expect when moving to this beautiful coastal city.
Housing Costs in West Palm Beach
With its year-round sunny weather and spectacular sandy beaches, Florida is one of the most desirable states in the country. Compared to many other states, Florida has an incredibly competitive real estate market with a higher than average cost of living, especially in southern Florida. Fortunately, West Palm Beach is one of the most affordable coastal cities in Miami's Metropolitan Area.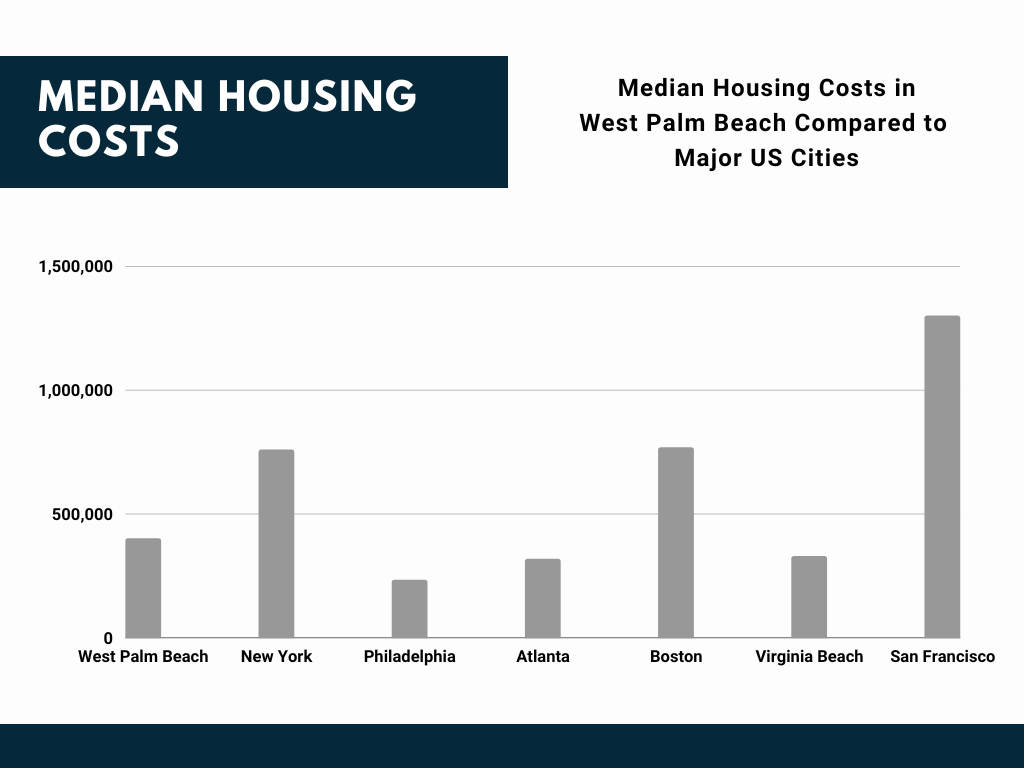 Compared to some nearby cities with a cost of living well over 20% above the national average, West Palm Beach is much more affordable, with housing costs only 4.4% more expensive than the national average. Whether prospective residents are purchasing property or finding a rental property, understanding West Palm Beach's housing costs is essential before relocating to the area.
Median Home Price
In recent years, more and more people have shifted from needing to work in major metropolitan areas to being able to work from anywhere. This has given more workers the freedom to move wherever they want and lead the type of lifestyle they desire while still being able to earn a living online. As a result, Florida has become one of the areas most affected by the population influx, and West Palm Beach is no exception. As more and more prospective residents search for beachfront property and high-rise condos overlooking the ocean, housing prices have increased to about 5% above the national average.
Median Rent
As a dynamic, culturally rich city along Florida's east coast, West Palm Beach offers various rental options for prospective renters. From apartments to houses, ranging from studios to 4+ bedrooms, residents are sure to find a rental to suit their specific needs. For many, living along the beach is the dream. This dream, of course, comes with a high price tag, where beachfront rentals can potentially cost over $2,900 per month. Fortunately, most renters do not need to pay much to find a desirable rental in their ideal neighborhood. Studios in West Palm Beach start at $1,050 per month, while 4+ bedroom apartments outside of downtown start at $2,575 per month.
Utilities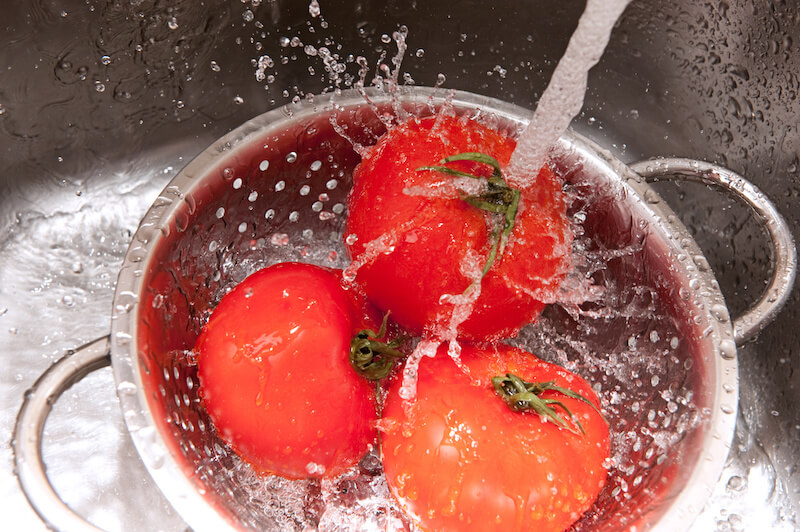 It's no secret that many aspects of living in West Palm Beach are more expensive than in other parts of the country. That said, residents will notice savings in the cost of utilities, which are quite affordable in the Orchid City. On average, the median price for household utilities is 3.9% cheaper than the national average. The utility usage cost is divided into basic utilities and the internet. The basic utilities include electricity, heating, cooling, water, and garbage.
Utilities are generally calculated together because many landlords include these utilities with the cost of the rent. For those who do not have these costs included, the average price for basic utilities in West Palm Beach rentals is $160.98 for a 915-square-foot apartment. Another essential utility that's often taken into consideration is the internet. The internet, cable, and TV are rarely included in the cost of rent, except for some high-end associations. For the majority of renters and homeowners, this is a separate cost. The average cost of Internet in West Palm Beach is around $70 per month, not including premium TV/phone packages.
West Palm Beach Food Costs
From waterfront restaurants to budget-friendly grocery stores, West Palm Beach residents have tons of options when it comes to food. No matter the price point or specific need, West Palm Beach has an incredibly diverse range of restaurants, including seafood, American fine dining, Mexican, Italian, casual dining, and more. And while the cost of groceries is slightly above the national average at 4.8%, there are plenty of budget grocery stores and restaurants where residents can save money. Learn more about some of West Palm Beach's restaurants and grocery shopping costs.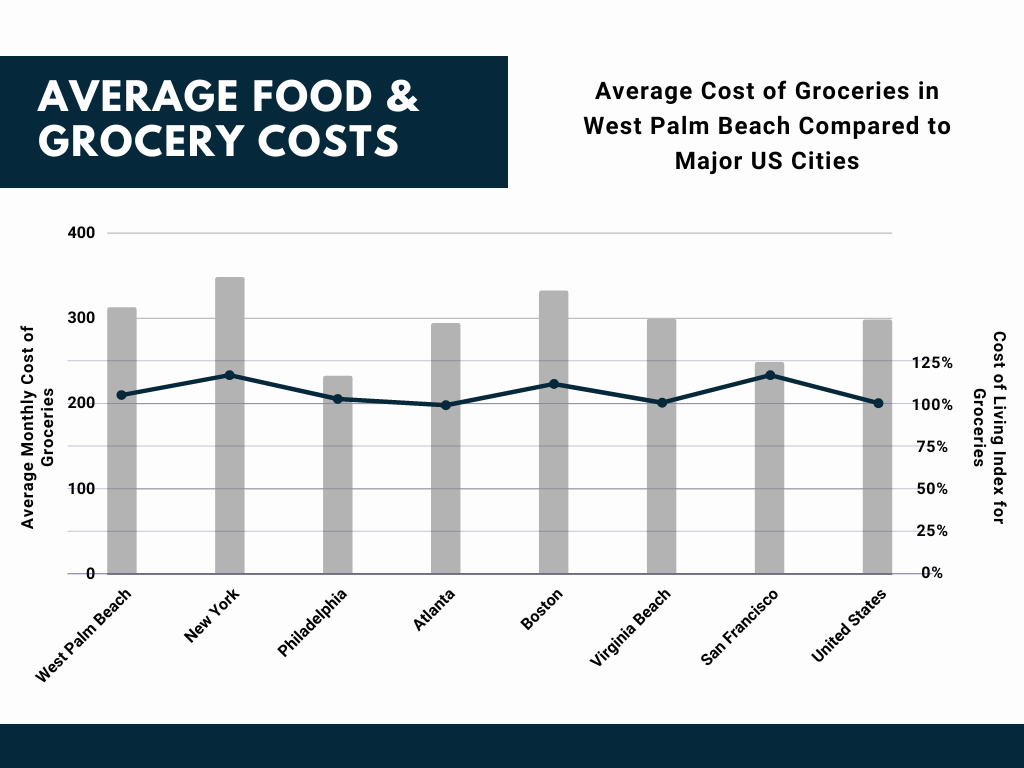 Groceries
When trying to budget for moving to a new community, the cost of groceries is one of the biggest costs many prospective residents consider. On average, groceries cost anywhere from 4.8 to 6% above the national average. Residents spend around $3.00 for a loaf of bread and pay higher costs on basic staples, such as bottled water, eggs, and milk. Fortunately, West Palm Beach has many grocery store options at nearly every price point. Residents can find affordable national grocery stores are Walmart, ALDI, and Publix. West Palm Beach also has upscale chain grocery stores like Trader Joe's and Whole Foods.
Restaurants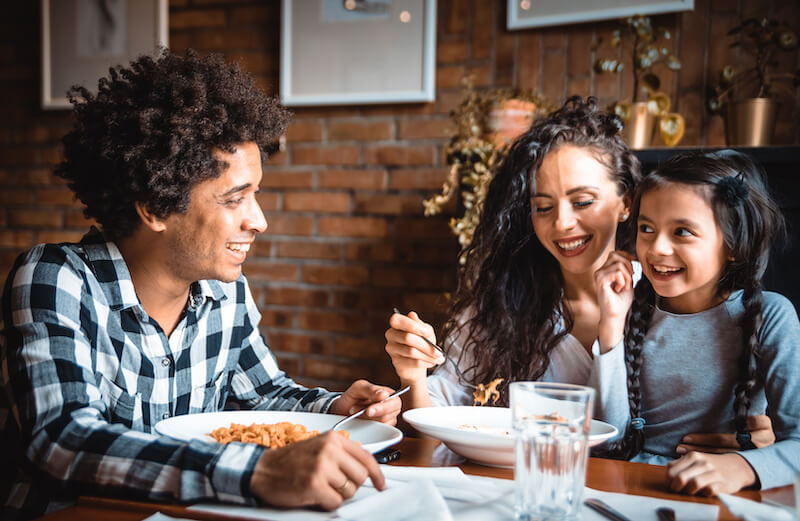 Along with budgeting for groceries, many residents and visitors like to budget for eating out in West Palm Beach. This is because the area is known for its exceptional restaurants. From fresh seafood to upscale eateries, residents have many dining options. For many diners, a meal can cost below $15 per person at a budget-friendly restaurant. Many restaurants can, of course, be over $100 per person at five-star restaurants. Some popular West Palm Beach dining options are seafood, Italian, fine dining, casual dining, pizzerias, tapas, and more.
Transportation Costs in West Palm Beach
In addition to food, housing, utilities, and more, transportation is another important factor many prospective residents consider before moving to a new area. As a thriving city near the Miami Metropolitan area, many private and public transportation options are available in West Palm Beach. Most West Palm Beach residents own a car, which means the cost of car ownership must be budgeted for, including insurance, gas, and vehicle maintenance. For full car insurance coverage, the average cost of insurance in West Palm Beach is $180 per month, which is higher than the national average.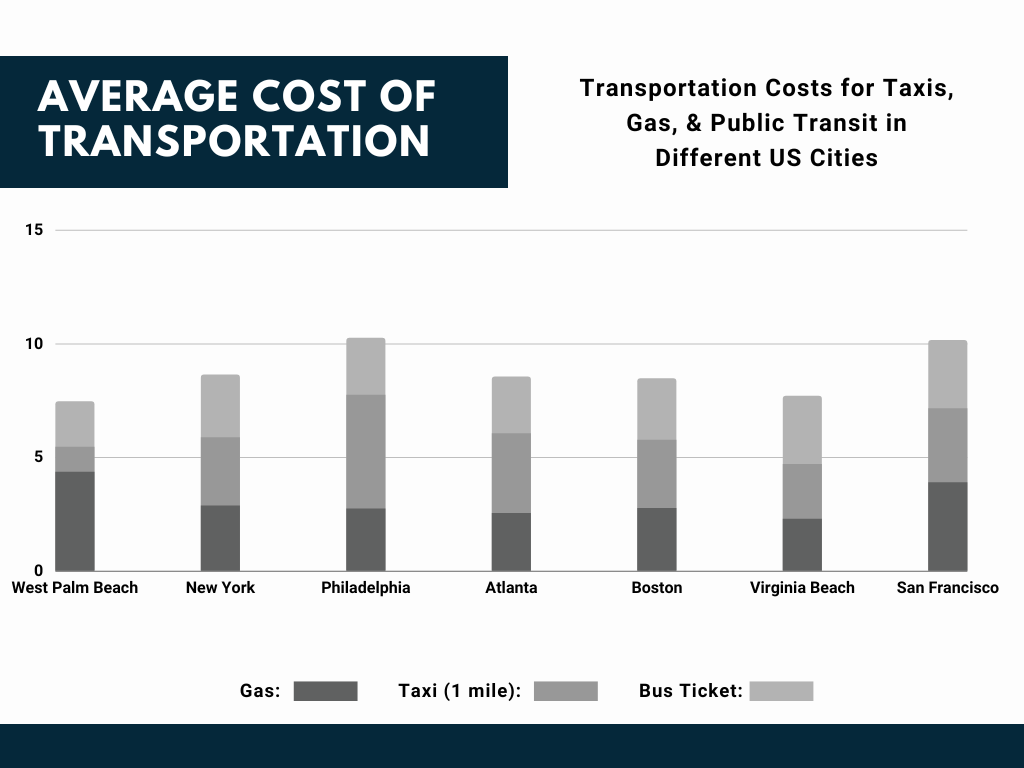 For public transportation, there are buses and trolleys. The Palm Tran bus has 30 daily routes operating between West Palm Beach and Palm Beach. It costs around $2 per ride to ride the bus. The trolleys, which can be handy, are limited mainly to Downtown West Palm Beach.
West Palm Beach Healthcare Costs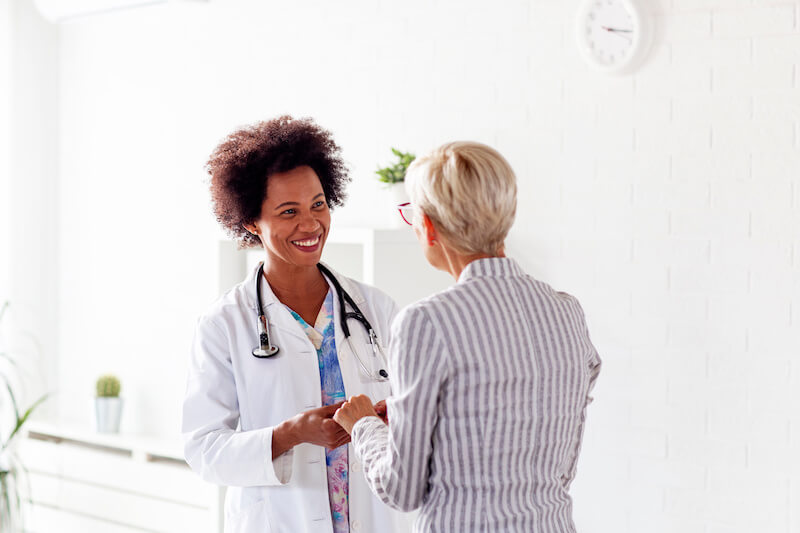 For West Palm Beach residents, healthcare is an essential cost that must be included in a budget. The good news for West Palm Beach residents is that healthcare costs are reasonably affordable. Compared to other areas in the country, West Palm Beach has lower than average costs for the state and the nation, at 1.9% lower than the national average. Residents have access to healthcare fields in emergency care, dental, vision, general medicine, and preventative healthcare.
Health care costs for a single adult living in West Palm Beach come out to $4,000 per year on average, compared to $4,200 in other areas of Florida and nationwide.
Child Care Costs in West Palm Beach
For local parents, the main childcare options for children under five are daycare, preschools, and nannies. The cost of childcare largely depends on the age of the children, the number of children, and the type of childcare the parents choose. In West Palm Beach, the average cost of child care for two children is $13,437 per year, which is about $1,300 more than the state average. And while this is higher than average for Florida standards, it is more affordable than the national average at $15,853 per year. On average, the average cost of childcare for children under the age of 2.5 is $700 per week.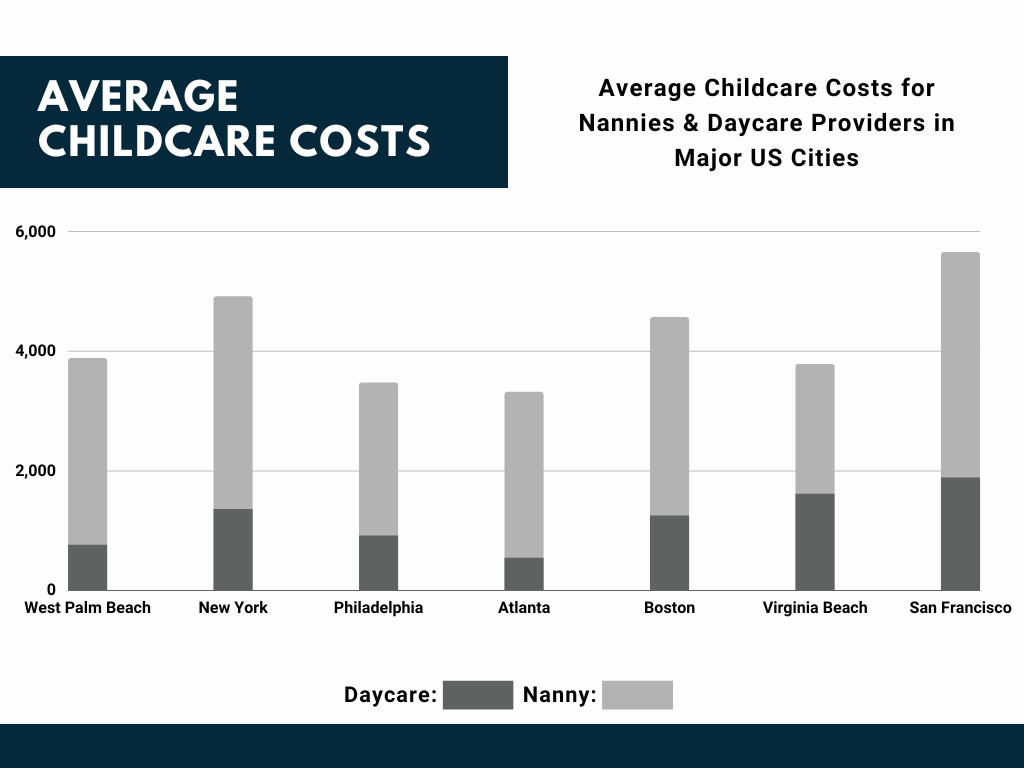 West Palm Beach Entertainment Costs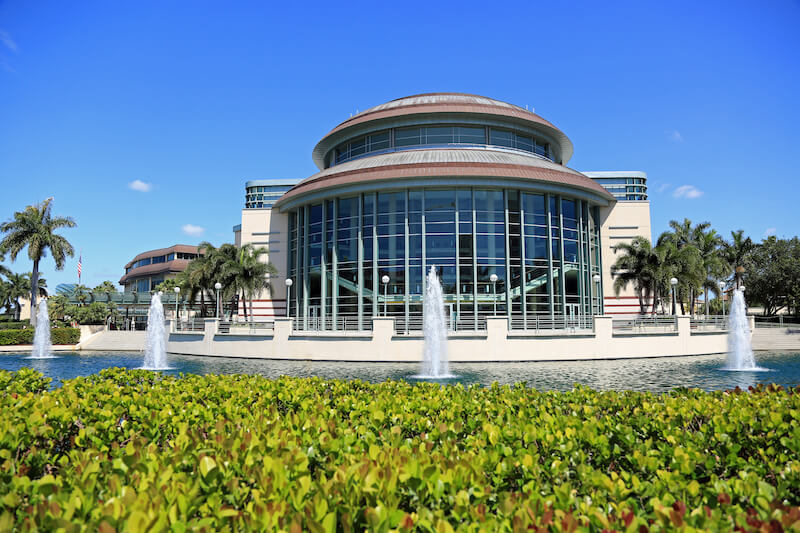 With its spectacular beaches, fabulous museums, and phenomenal restaurants, one of the biggest draws to West Palm Beach is the entertainment options. From canals to shopping centers, there is a staggering list of entertainment options in the area at nearly every price point imaginable. With so many things to do, many residents like to budget for entertainment options in the area.
For those interested in the area's cultural scene, some of the most prominent places are the Norton Museum of Art, Ann Norton Sculpture Gardens, and the Kravis Center for the Performing Arts. West Palm Beach also has a variety of family-friendly attractions, including the Palm Beach Zoo and Conservation Society and the South Florida Science Center & Aquarium.
While each attraction costs money, many free activities offset the cost of pricier excursions. Some of the best free activities include hanging out at the beach, exploring the natural wildlife, and listening to live music at many of the city's music venues.
Salary in West Palm Beach
When considering whether or not to relocate to a new area, one of the biggest factors for many prospective residents is employment opportunities. In some instances, residents work remotely for other companies outside of Palm Beach County or even the state. However, workers in many fields do not have the option to work remotely, so they must rely on local job prospects to find stable employment.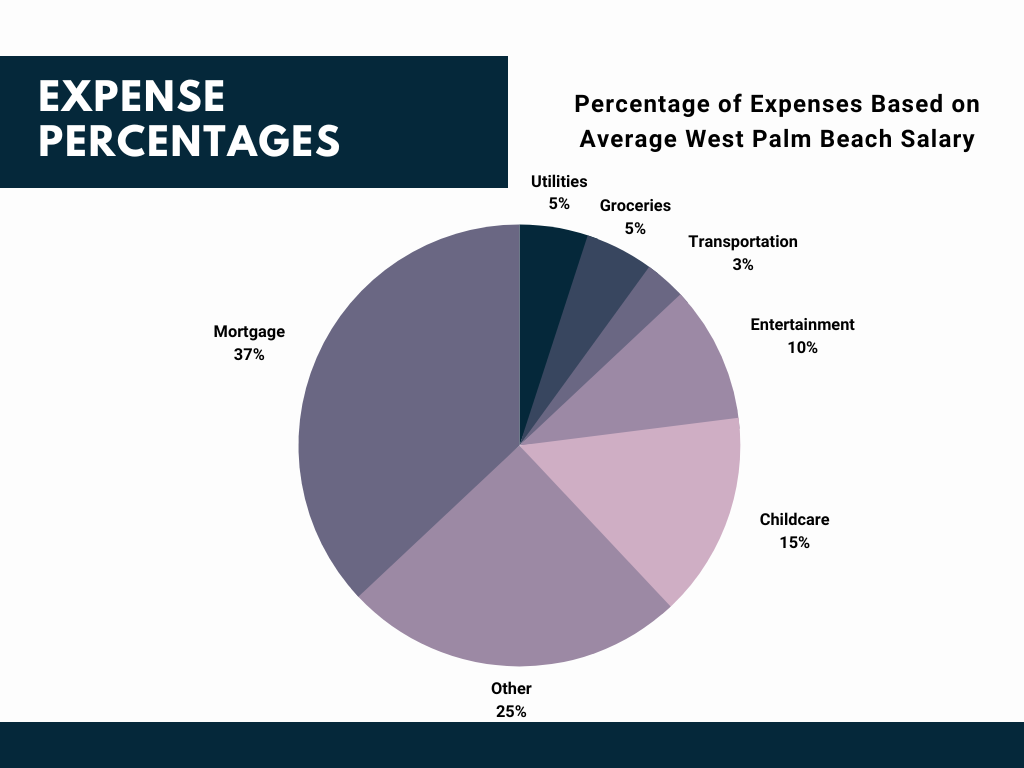 With this in mind, West Palm Beach's local economy is healthy and supports many different industries, including tourism and hospitality, healthcare, finance, and technology, among other fields. Some of the area's top employers include:
Cancer Center of South Florida
JFK Medical Center-North Campus
St. Mary's Medical Center
Ocwen Financial Corporation
American Sugar Refining Group
Oasis Outsourcing
Elliott Management Corp
The household income for West Palm Beach residents is around $61,000. Depending on the field and experience, salaries can range from around $26,700 to over $100,000 per year. West Palm Beach residents, on average, receive higher pay than the national average.
Make Your Budget For Moving to West Palm Beach
From the warm, sandy beaches to its world-class restaurants and amenities, living in West Palm Beach is more popular and accessible than ever. Once overlooked in favor of the Fort Lauderdale community and the city of Miami, West Palm Beach has risen through the ranks and become one of the state's most desirable places to live.
While the overall cost of living in West Palm Beach is higher than the national average, what this city offers in return can outweigh the potential costs of moving to the area. In addition, West Palm Beach has a strong local economy with ample career opportunities, offsetting the potential cost increase that may come with moving to the Orchid City. With everything it offers, West Palm Beach has set a new standard of seaside living.