International Marketing Plan
Our Marketing Strategy, Tailored To You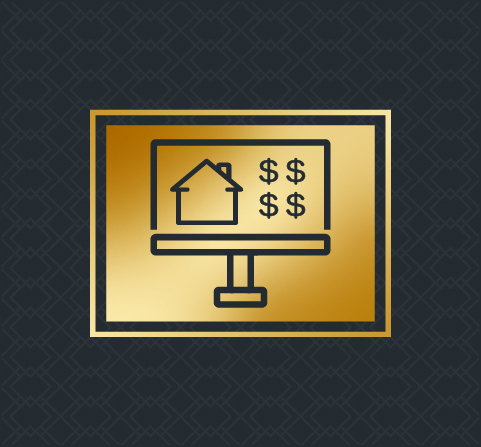 $60,000+ / Monthly on Advertising
Includes advertising in the Wall Street Journal, NY Times, International Herald Tribune and over 50 international websites around the world.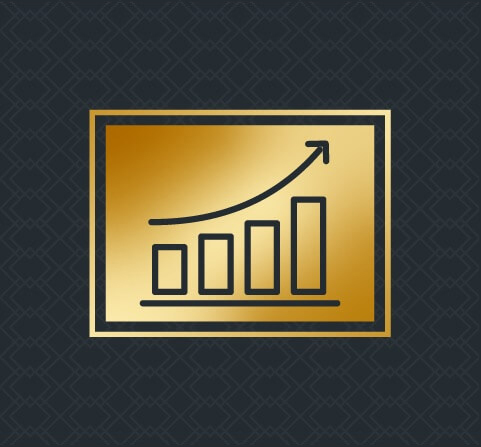 Accelerated Sale Program
Get 100+ showings and 3 to 5 offers in 30 days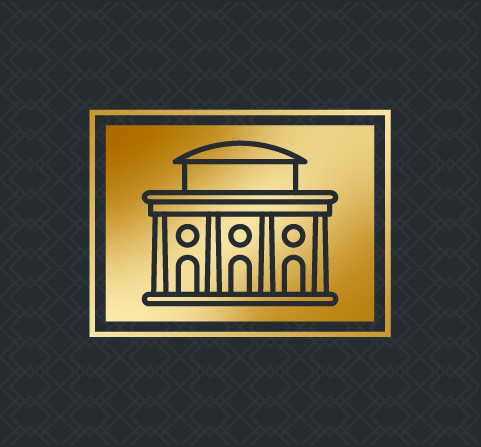 Full Price Luxury Home Guarantee
If we don't get you full price, we will pay the difference. All prices ranges apply, but not all property types do. Terms & conditions apply.
International Luxury Home Marketing Plan
Our combination of unique marketing to local, national and international buyers has resulted in some sales as high as 20% over the market value. We are experts in luxury marketing and are happy to assist you whether you would like to sell now or 2-3 years from now. Below are just a few things that we do differently that have resulted in us selling 508 homes last year. Celebrities like Dave Ramsey, Barbara Corcoran, Glenn Beck, Jimmy Cefalo and Sean Hannity all endorse us as the agent they trust in South Florida.
72% of home sellers would never use the same agent again. The #1 reason is "as soon as my house listed, I never heard from my agent again." We are different.
Every Monday morning you will get an update with showing feedback and # of showings
Every Monday morning you will get an update with properties in your area that new competition to your home as well as closed sales and final closing prices.
Every 30 days you will get our 22-page monthly marketing report so that you can see all the results of our marketing and always know what is going on.
First impressions count. There is no better way to get more people looking at your home than beautiful photography. We will make your home stand out above the competition.
Our premium residential aerial photography and video allows us to show off your home's natural beauty, neighborhood view and surroundings. Our aerial photos and videos guarantee an effortless depiction of your home.
Less than 1% of agents do this. Since odds are that an international buyer is not here when your property hits the market, it is critical that they see how it looks if they were walking through your property. This usually leads to an offer from an International buyer without having seen the property.
We will build a full stand-alone website containing your home's professional photos, walk-through video, floor plan, virtual staging, property documents and more. This makes it very easy for buyers and their agents to get all the information they need to make an educated decision about buying your home from all over the world.
If some rooms are empty, have an unusual shape, or are small, and buyers cannot quite envision how to use it, then our world class marketing department can stage it virtually. We can also change the color of the walls, types of flooring, kitchen cabinets and countertops, so that buyers can really see themselves in your home.
Imagine being able to walk through the home you like at your own leisure from across the globe. Now that is possible through our Matterport Technology. Matterport Technology creates a 3D floorplan for your home.
Imagine how confused buyers are after seeing 10-15 homes. We will make your home stand out by making a large Glossy Brochure with professional photos while your competition has only a black and white sheet that gets thrown in the trash.
We create a highly targeted pay per click campaign to drive traffic from all over the world to your home, including Google and Facebook.
We will run a 16-page wealth report to find out if buyers have the wealth needed to be able to afford to purchase your property. You will see investible assets, real estate holdings, and even charitable contributions. Are you curious to know if you have a qualified buyer?
Nothing beats exposure more than the internet, and we pay top dollar to get your home on not only the major sites like Zillow, Trulia and Realtor.com but also on worldproperties.com and many other Real Estate sites in China, Venezuela, Brazil, Russia and more.
Scared of Open Houses that will only get you two neighbors to show up and no buyers? Our system is different. We cross market with vendors who also invite their clients who have the buying power to buy your home.
Your residence will be one of the few features in the most popular publications like Wall Street Journal, NY Times, Robb Report, Jetset, and the International Herald Tribune. You will receive your media kit with all the copies of your ads.
For many years, we had it all wrong. When buyers wanted to see one of our homes, it always had to be based on the listing agents schedule. If I was already on another appointment, your house did not get shows. Now we have a team of showing specialists on call 7 days a week to make sure that when there is a call on your home, someone is available to show it 7 days a week. Never lose another showing again.
This is the ultimate in accountability, and no other agent will put their own money on the line like we will. All prices ranges qualify, but not all homes do, so call us for more information.
Our partnership with Supreme Auctions, who has an Accelerated Marketing sale program that has produced 40 sales over the past 2 years worldwide between $1.5M and as high as $30M by utilizing a unique Absolute No-Reserve Auction that gets top dollar for each home.